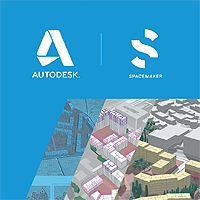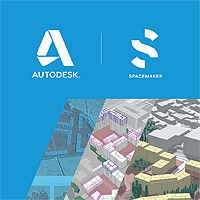 Based in Oslo, Norway, Spacemaker uses cloud-based, artificial intelligence (AI), and generative design to help architects, urban designers, and real estate developers make more informed early-stage design decisions faster and enables improved opportunities for sustainability from the start. By evaluating the best options from the outset, Spacemaker helps architects maximize their clients' long-term property investments. The transaction is subject to customary closing conditions and is expected to close during Autodesk's fourth quarter of fiscal 2021, ending January 31, 2021.
"Spacemaker is a lesson in the power of insights and automation, giving designers the ability to create and test urban design ideas in minutes," says Andrew Anagnost, CEO and President of Autodesk. "With two billion more people expected to call our planet home by 2050, speed of design and sustainability in urban planning must be priorities. Spacemaker technology offers a fundamental shift in how we imagine and build cities to keep people and the planet healthy."
A union of experience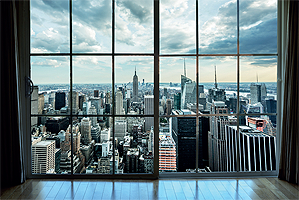 Trimble is to collaborate with Deloitte as part of its Real Estate Global Alliance Program. This alliance brings together the technology and cloud hosting experience of Trimble's ManhattanONE business with the implementation experience and global footprint of Deloitte's Real Estate Transformation & Technology practice.
"It has never been more important to use the right tools and technology, and the best data available to make critical business decisions," said Francisco J. Acoba, managing director and leader of Deloitte's Real Estate Transformation & Technology practice in the US. "We are excited to be working with Trimble to deliver innovative solutions to help customers manage their real estate portfolios, including return-to-office planning and strategic alignment in today's environment."
Craig Gillespie, business area director, Trimble Real Estate is also looking forward to working with Deloitte to bring a scalable and innovative portfolio of solutions to its global customers. "ManhattanONE was built on the pioneering vision that integration and modularity are not mutually exclusive. With all the functionality available in one complete package, customers can now more easily unlock the potential of their real estate management and decision-making," he said.
Safer working
Leaders at fall protection company Pure Safety Group (PSG) and HSE Global Series, the UK-based safety focused education and networking association, have formed a new exclusive partnership to educate companies and their employees on fall protection to reduce the risks of working at height. The agreement is effective immediately, through the end of 2021.
PSG and HSE Global kicked off their partnership at the HSE Global North American Congress in November. In 2021, PSG will play a major role on the topic of fall protection at two more HSE Global congresses, held in the UK. According to PSG CEO Jeff Ward, this is an important global partnership that … allows PSG to bring together its strong presence and history in the USA with its recent expansion of product lines globally, to safety leaders within companies that have workers at height.
Keeping connected
GTT Communications, Inc. has announced that Etex, a global building materials specialist with locations in 42 countries, has selected GTT's managed SD-WAN service to connect 80 of its sites across Europe, the Americas, Africa, Asia and the Middle East. The GTT SD-WAN solution integrates GTT's global Tier 1 internet backbone with private and direct cloud connectivity to enhance the performance of business-critical applications. GTT is also delivering SIP trunking services to Etex.
The managed SD-WAN service increases the available bandwidth for many of the company's hard-to-reach locations by combining the primary and backup office connections into one smart, always-on setup. This allows both connections to share the daily traffic load, while still providing a redundant fail-over option if one connection has a fault.
Factory construction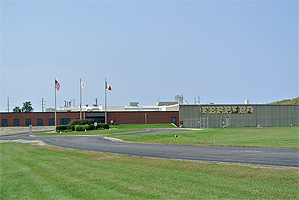 Ferrero North America, part of the global confectionery company Ferrero Group, has revealed plans to build a new chocolate manufacturing center in Bloomington, Illinois. It will be Ferrero's first chocolate production plant in North America.
The new manufacturing center will be an expansion of Ferrero's Bloomington facility and will allow the company to produce chocolate for Crunch,100Grand, SnoCaps, Raisinets, Goobers, Ferrero Rocher and other Ferrero products made in North America. The $75m expansion, which will add 70,000 square feet to Ferrero's current 2501 Beich Road footprint, is projected to start construction by Spring 2021. It is anticipated to create approximately 50 local jobs.
"Illinois is so proud to welcome the first Ferrero chocolate manufacturing center outside of Europe," said Governor JB Pritzker. "This is an investment in the people and community of Bloomington – and my administration is proud to have Ferrero as a community partner in this enterprise zone, spurring new jobs and economic development."
Largest in the world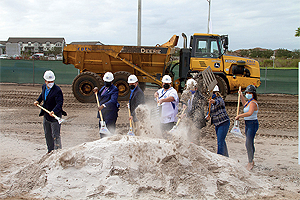 November 2020 saw construction begin on an Orlando location for White Castle®, home of The Original Slider® and America's first fast-food hamburger chain. The site will be the largest free-standing White Castle in the world.
Located in southwest Orlando at Unicorp's $1 billion The Village at O-Town West mixed-use development, White Castle expects to open by Spring 2021. Remarked Unicorp CEO Chuck Whittall: "The Village at O-Town West is a great immersive entertainment complex, and bringing White Castle here is a crowning touch for our development."
The 4567-square foot restaurant will include indoor and outdoor seating and two drive-through lanes, highlighted by the brand's eye-catching tower in a sleek, modern industrial-style architectural design. The new restaurant is expected to bring 120 new jobs to the area.
Smart cities leadership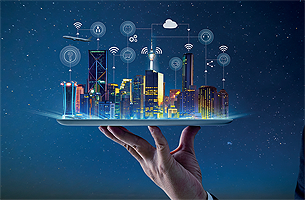 Honeywell, a global leader in connected buildings, has made a strategic investment in Trinity Mobility Private Limited, an India-based software company and provider of the leading internet of things (IoT) Smart Cities platform and software applications. This strategic investment will allow Honeywell to expand its smart cities capabilities by providing access to Trinity's Smart City solutions, which integrate information from various systems across a city in a common interface and allow operators to better assess, operate and manage the city's connected infrastructure. Together, Honeywell's and Trinity's smart cities solutions help make cities safer and more liveable for citizens while helping customers manage and reduce their emissions.
This strategic investment, which is structured to provide Honeywell with a path to full ownership of Trinity, will allow Honeywell to more fully partner with cities that are expanding their smart city deployments or integrating new systems. Trinity's capabilities complement Honeywell's technologies for smart cities and global expertise in delivering integrated solutions for mission critical systems.
The Smart Cities IoT solution, called the Honeywell City Suite, can seamlessly aggregate information from traffic, environment, parking, emergency services, safety and security, and utilities – among other areas – in a single, unified view. In addition to enhancing the efficiency of cities, these solutions can also be applied to retirement communities, large planned residential communities, university campuses and large industrial communities that want to provide a more connected living experience.
Said Vimal Kapur, president and chief executive officer, Honeywell Building Technologies. "The combined capabilities of Honeywell and Trinity can allow cities of all sizes to improve services and provide a better experience for their citizens. In addition, the data generated from these technologies can help improve cities' ability to plan, helping create a more hospitable environment for its citizens."