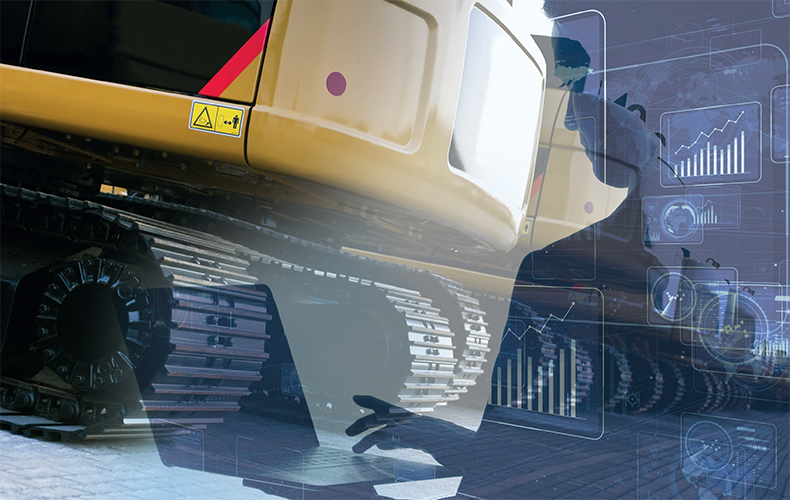 It's safe to say that so-called 'black box' solutions – a method of producing insights based on data that are unknown to the end user – have reached their expiration date. This approach no longer meets the demands of the modern user, and as such, are frankly no longer useful in most instances.
This considered, when revitalizing an aging plant, manufacturers must consider investing in technology that pulls back the curtain on processes. Transparency in digital transformation has been proven to substantially improve operations and maximize business performance, not to mention create a data-first culture that sustains the signs of the times.
One such proof point for digital transformation is our recent work with machinery and equipment powerhouse Caterpillar. The company has its hands in virtually every corner of the manufacturing industry, from local construction sites to international mines and everything in between.
Caterpillar's internal Advanced Component Manufacturing Division is a critical function of the company, overseeing the production of transmissions, hydraulic components and other parts for the machine and aftermarket businesses of Caterpillar.
We worked with the Advanced Component Manufacturing Division on a digital transformation project that helped expose key data-driven insights about its production operations. These insights would ultimately help save several hundreds of thousands of dollars, thousands of hours and lay the groundwork for similar digital transformation initiatives at other domestic and international plants.
Process: Removing the curtain on its data
Prior to the arrival of Rockwell Automation, Caterpillar wasn't capturing data on its manufacturing processes and had no visibility into what was happening within its operation. Its critical manufacturing processes were operating in a 'black box', which meant that data was unavailable to its workers who needed to prove that its process and product were meeting certain critical engineering specifications.
The lack of data visibility also resulted in inefficiencies and sub-optimal processes, which ultimately drove rework and other non-value-added costs.
Rockwell Automation and Caterpillar alike knew that if they could access key production data, it would allow the division to gather great operational insights for the component division.
Process: Formalizing collaboration between IT and OT
One of the first steps taken on the project was to create a team of experts that would tackle everything from refining strategy and vision upfront to project execution.
What made this team unique, however, was its diversity of experts with information technology (IT) and operations technology (OT) backgrounds. What are historically professions with competing priorities, formalized collaboration was initiated between the team members through direct interaction. This helped the presumably divided group come together under a common goal and vision of the project and ultimately led to comradery and seamless execution.
Process: Bring on the heavy lifting
To generate and prioritize use cases, the team spent weeks on-site at plants to assess their readiness for digital transformation. They plumbed enterprise resource planning (ERP) software, dove deep into master data and looked at how business was conducted both in the back office and on the shop floor. All this helped the team develop and prioritize digital initiatives that were aligned to business needs and goals.
Among its preliminary work, the Advanced Component Manufacturing Division took a lot of time to engage its local business and finance personnel to quantify the benefits and ensure estimates and forecasts were realistic. This also helped set the stage for implementation and generated buy-in around the plant.
Win: Reduced process time by five percent on day one
Now that the division had access to rich data context for the first time, its eyes were open to various non-value-added systems that could be optimized or eliminated. Caterpillar was able to improve and optimize functions so quickly that they reduced overall process time by over five percent on the very first day.
Win: Averted unnecessary spend
True as the saying 'time is money', Caterpillar also saved several hundred thousand dollars by showing where capacity was available and where it was limited. In one instance, data collected on its critical manufacturing processes proved that production was meeting engineering specs already, which meant assets and employee shifts didn't need to be added.
By selecting Rockwell Automation, Caterpillar was able to digitally transform operations in order to successfully identify all non-value-add time and make data-driven decisions that saved the organization time and money. It was also encouraged to unite IT and OT teams by including both groups in the project and leveraging each group's unique functional, technical and business expertise to implement changes. And this was just at one plant.
The early success of this digital transformation initiative ensures that the scope of the project will be expanded beyond critical-constraint machines to include the rest of the plant and other domestic and international plants. It goes to show what we can do when we simply unearth the data that's already there and let it work to its full potential.
Phil Engel works in Information Solutions at Rockwell Automation. Rockwell Automation, Inc. is a global leader in industrial automation and digital transformation. It connects the imaginations of people with the potential of technology to expand what is humanly possible, making the world more productive and more sustainable. Headquartered in Milwaukee, Wisconsin, Rockwell Automation employs approximately 24,500 problem solvers dedicated to its customers in more than 100 countries.
www.rockwellautomation.com