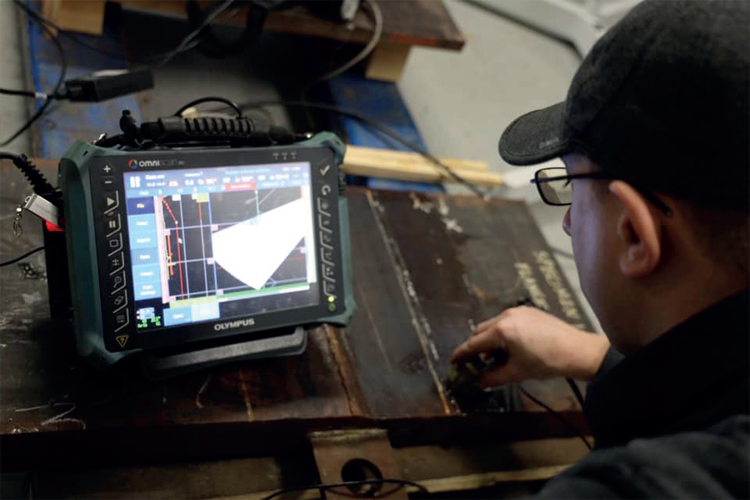 You've been working for over 25 years in infrastructure inspection and non-destructive testing, and founded AEIS in 2008. What is the role of inspection in today's infrastructure landscape?
President Biden recently announced a $2 trillion plan to repair and revitalize the country's infrastructure. This is a major step forward to rebuilding the nation's aging infrastructure which ranks lower than many other economic competitors. During this rebuilding process, it is more important than ever before to ensure that new and rehabilitated infrastructure is inspected, tested and certified by an experienced inspection agency to ensure safer structures. Infrastructure inspection is often required by infrastructure owners and governing bodies to ensure structures are built to code. These inspections allow us to understand the quality and serviceability of the structures and provide project owners with more confidence and better outcomes on their projects.
You perform inspections on large infrastructure projects such as bridges, transportation stations, airports and more. What are some of the ways you uncover problems?
Our role is to be partners with the design-build team. In that sense, we are not there to uncover problems, rather ensure that the work progresses meeting the codes and specifications and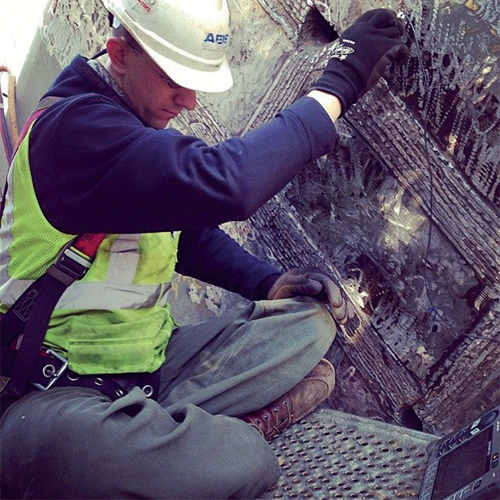 drawings. We do this by being the eyes and ears of the engineer of record, who has designed the project and envisioned what the structure will look like. We perform inspections against specific check-points, performing structural tests to verify properties of materials, and performing non-destructive tests on structures in place to ensure their soundness and quality. An example of destructive testing is for concrete placement. When concrete is poured, we take samples and bring them to the lab, and test them at certain intervals to determine the compressive strength of concrete. We might test it at 24 hours, three days, seven days, 14 days, 28 days, and 56 days. At 28 days, concrete reaches its full strength. An example of nondestructive testing (NDT) would be ultrasonic testing of a weld joint to determine the soundness and integrity of the welded structure. This test is considered nondestructive because the end usefulness of the weld in the structure is not altered. NDT is a major offering of ours, and is similar to performing ultrasound on humans.
Your company has an engineering and metallurgical laboratory. What are some common services you perform in the lab?
Some of the common services include testing of concrete, soil, asphalt, masonry, aggregate, bolts, welded specimens, rebar and other construction materials. For example, steel has numerous properties that are of interest to the design-build team. We might test it for use strength, elongation, ultimate tensile strength, toughness, hardness and low-temperature impact properties to name a few. These features are important to know when it comes to large-scale infrastructure projects, so we may understand how well the steel will hold up given certain conditions.
How can inspection create safer structures and better outcomes for project owners – and create greater public safety?
Infrastructure inspection and testing creates safer structures in our world, from bridges and airports, to buildings, power plants and beyond. An experienced inspection and testing partner can have an enormous positive impact on project quality and results. Project owners will benefit from utilizing a partner that understands the importance of personnel continuity, taking a focused and 'quality over quantity' approach, and utilizing data for greater results.
What should project owners look for when selecting an infrastructure inspection partner?
An inspection partner should have experience on large-scale infrastructure and a successful track record of service. We recommend that the inspection firm provide the same inspection professionals from project start to completion. Long-term teams ensure project familiarity and greater awareness of problems and opportunities. In some cases, there are hundreds and even thousands of drawings and complex specifications. The industry is used to getting a person on an on-call basis to do an inspection, but this 'plug in and plug out' scenario is not conducive to large infrastructure project success. It takes time to understand specs and read drawings. When it comes to safety, inspectors must invest the time. Less projects mean more time per project, and higher quality outcomes. Having dedicated personnel for each and every project is critical for success, and to ensure nothing is overlooked.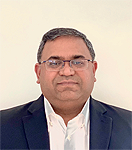 Nagesh Goel is President and Co-Founder of Atlas Evaluation & Inspection Services (AEIS), a leading infrastructure inspection, testing and certification company based in South Plainfield, NJ. Since 2008, AEIS has been helping project decision makers create safer, high-quality infrastructure. The team has worked on almost all the bridges in the New York metropolitan area and other large infrastructure projects such as LaGuardia Airport and the new Moynihan Station, among others. With a vision to partner with clients to create predictive analytic solutions that help them deliver projects faster, better, and economically, the firm is also a 100 per cent minority and women-owned business.
www.aeis.com