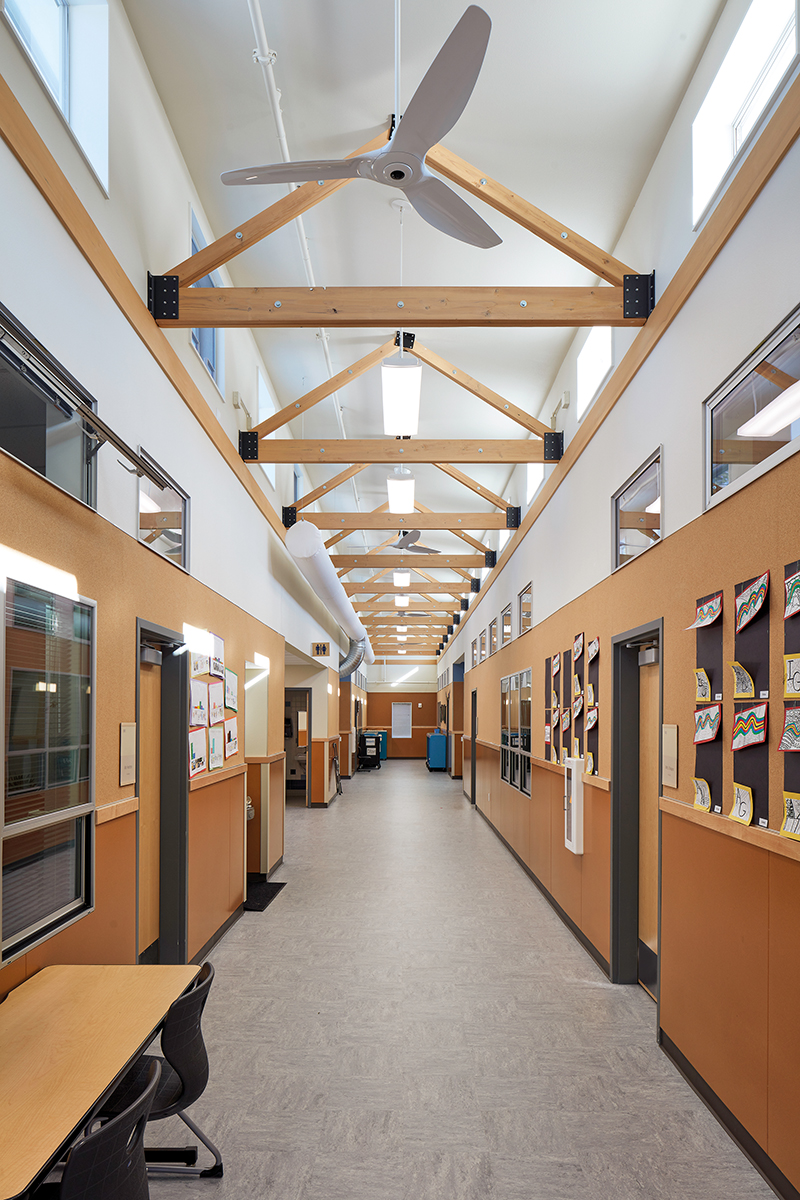 Thinking outside the box – Modular versus stick-built, and the case for the future of construction
There are many deeply held misconceptions and stigmas surrounding mobile construction, which could, in part, account for why modular construction's overall market share of the construction industry was 5.5 percent in 2021, despite its speed, versatility, quality, and environmentally friendly benefits.  
Aligning with these misconceptions, modular construction is rarely viewed as an alternative or substitute for stick-built construction. Many end users fail to realize that mobile structures, in fact, achieve results that rival stick-built construction and, in many cases surpass it. Three types of modular construction evolved to meet a historical need for the building process to be faster, more efficient, predictable, and shielded from external elements and harsh weather. 
Permanent modular construction is an innovative, sustainable construction delivery method utilizing offsite, lean manufacturing techniques to prefabricate single or multi-story whole building solutions. 
Relocatable buildings encompass partially or completely assembled buildings that comply with applicable codes or state regulations. They are constructed in a building manufacturing facility using a modular construction process.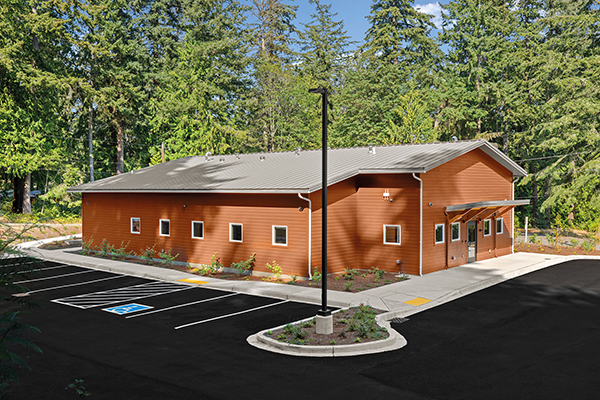 Lastly, semi-permanent modular construction describes a building that could be relocated without a lot of additional costs. It encompasses a design that allows for minimal additional costs for removal and reinstallation regarding how the mateline connections are managed. A semi-permanent building is installed on a permanent style stem wall foundation to allow for flush to grade entry that meets ADA access requirements with applied additional exterior architectural elements to give it a sense of permanence. 
Greener, faster, smarter 
Many people believe that modular construction is a newer way of building, but it's a construction method that dates to Ancient Rome. That said, the first modular building officially on record was built by Henry Manning in the 1800s. Manning's son was part of a small group of settlers arriving from Britain to make a new home in West Australia on the banks of the Swan River. Tents and flimsy huts built from local materials were no match for the harsh environment and conditions brought on by the weather. With survival on the line, Manning built a small, well-constructed wooden house in sections back in England and then it was packed for export and assembled with ease on site. The little wooden house caught on with the other settlers and locals and became instrumental in protecting families from the weather and theft. These little wooden houses could hold up in the harsh environment because they were not built in it. The materials from which they were constructed were of a higher quality than could be sourced locally, and the environment they were constructed in was more predictable and fair-weathered than West Australia. 
Andrew Seelye, President of G-Pod Americas, considers why modular only makes up less than 10 percent of the construction industry and points out that the only way to smash the stigmas is to appeal to the end users of modular buildings. "The end user has the potential to be the industry's biggest advocate," he says. "It's up to us to influence that marketplace and point out why we're better and why we're doing something more interesting. We can make the case that we can deliver something that's distinct and has clear value for the end user. Even though we're not directly engaged in a transaction with the end user, we've still got a way to showcase what we're doing in terms of delivering value to them," he further explains. G-Pod Americas is trying to do just that with eye-catching designs and modern dwellings built for the future of residential housing, lodging, and hospitality.  
The advantages and efficiencies of modular construction can be summed up in three words: greener, faster, and smarter. The factory-controlled process generates less waste, creates fewer site disturbances and allows for tighter construction. Construction of modular buildings occurs simultaneously with site work, allowing projects to be completed in half the time of traditional construction. Modular buildings are built with the same materials and to the same building codes and architectural specifications as traditional construction. Once assembled, they are virtually indistinguishable from their site-built counterparts. 
Timely solutions 
National Sales Manager at Sunbelt Modular, Inc., Jay Vanvlerah, brings up flexibility of modular concept and speed of design as two major additional advantages of modular construction. "As long as you have a good modular-minded architect, there's a lot you can do. Equally, once all the engineering is done, you can take a building and repeat it."  
Because modular construction happens offsite, another notable benefit is that buildings are more structurally sound. They are designed and engineered to withstand transport to the site, commonly along highways traveling upwards of 60 miles per hour. Sealed to be weathertight, when it arrives on site, Jay argues that the benefit of a modular building lies in this weathertight requirement alone. 
The advantages of modular construction were made evidently clear during the COVID-19 Pandemic. Over the past few years, Pacific Mobile Structures saw an uptick in the number of both relocatable and permanent health clinics and medical centers it was providing. Its modular construction solutions made it possible for these facilities to be delivered to a site and ready for use in as little as three days or built and fully operational in less than two months. The ability to provide timely solutions empowered healthcare facilities and their workers to provide the testing and care people needed. In fact, modular building solutions offered space for care in rural and remote places where there wasn't any before. 
A better way to build 
John McMullan at the Modular Building Institute notes that modular construction is an ideal option for buildings that have lots of repeated design features such as apartments, hotel rooms, office buildings, and more. Factories can create lots of identical or extremely similar units efficiently and deliver them in a timely manner. However, he states: "When a building is very unique or located in an area that makes the transportation of modules very difficult, modular construction may not be ideal." 
There are a lot of things modular construction can do that stick-built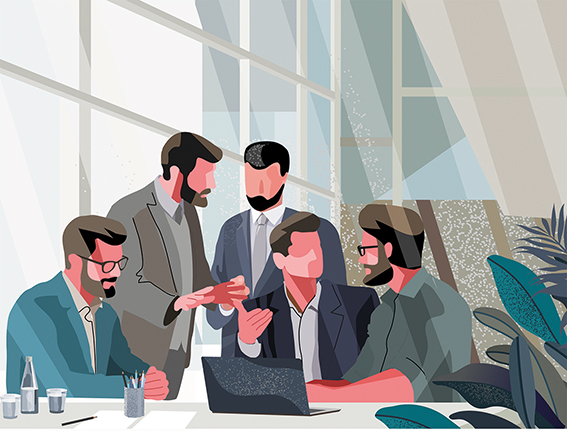 can't. Climate change, a continued housing crisis, and even future pandemics offer an opportunity for modular construction to show the world what it's made of. It might be the only hope for sustainable building practices as land becomes scarcer and efforts to protect the planet become amplified. Two aspects of modular construction that have the power to become highly attractive to environmentally conscious end-users are a smaller footprint and greener practices. 
"I feel very fortunate to be part of this industry for so many years," says Garth Haakenson, President and CEO of Pacific Mobile Structures. "With the economic challenges we all face in material and labor costs and the environmental goals of reducing waste and energy use, modular construction has always been a very efficient method to build. The design and quality improvements over the years is something in which we all take immense pride."  
"These past two years dealing with spiraling inflation and supply chain disruptions have forced many people to re-evaluate how best to construct their project. Many people have turned toward modular construction. Given the advancements with manufacturing technologies such as robotics, CNC machining and the application of Lean processes, I think we'll only continue to see more of that," adds Tom Coyle, Executive Vice President of Construction at Pacific Mobile Structures. 
Throughout key moments in history, modular construction has always played a subtle but critical role. This moment in history is no different. We live in a time when the cost of living and the demand for housing are skyrocketing on the backdrop of an ever-looming climate crisis. The residential housing industry hasn't really had any huge disrupters enter the space and truly change how we think about where we live. Additionally, performing commercial construction offsite is still not a widely accepted concept even though it improves efficiency, lowers costs, and results in less waste. The construction industry is where innovation is needed the most if we are going to make strides to solve the affordable housing crisis and reduce our impact on the planet for good. 
The next chapter in the history of modular construction must be one in which end-users are educated and this construction method, dating back to Ancient Rome, finally steps out of the shadows to capture a larger share of a market in dire need of creativity, innovation, and a better way to build.
For a list of the sources used in this article, please contact the editor. 
Since 1983, Pacific Mobile Structures has provided superior mobile office space to thousands of jobsites. Family-owned for two generations and with multiple locations throughout Washington, Oregon, Idaho, California, Arizona, and Texas, Pacific Mobile Structures is known for delivering the highest quality mobile offices, permanent modular construction, educational facilities, and government services, with a commitment to customer service excellence built on the cornerstones of experience, quality, flexibility, and dedication.