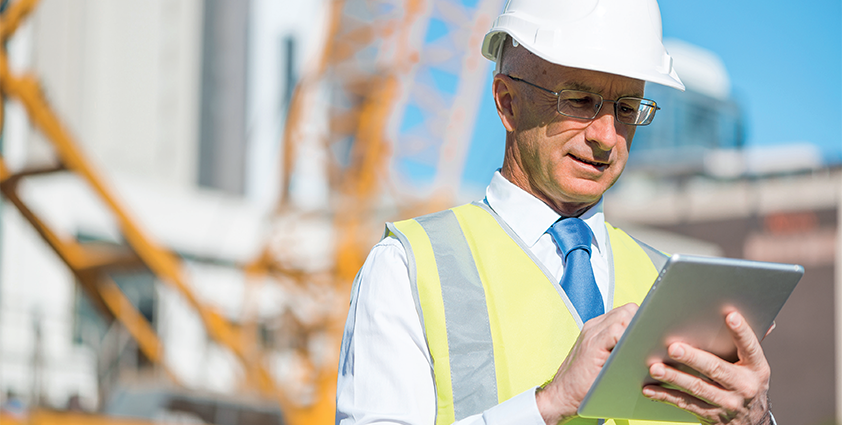 With supply chain disruptions, high material prices, and labor shortages continuing to be a challenge in the construction industry, building suppliers must be ready to operate their business more efficiently if they want to meet consumer expectations and see financial success. To do so, forward-thinking operators have been implementing business strategies and operations to navigate supply chain disruptions and serve customers more effectively.
Introducing warehouse and inventory management
The industry can expect some level of recovery from both supply availability and pricing by early next year, but a full recovery may not occur until 2024. With more work to be done and fewer resources, visibility into your inventory is key to managing customer expectations and meeting customer demand amidst supply chain challenges.
First to consider is running a leaner business. An effective enterprise resource planning (ERP) system can help economize on time and dollars so that business owners can properly track sales and business operations. With the ERP systems, building suppliers can maintain real-time visibility into their warehouse and yard information – arming your employees with the tools to work more efficiently, spending less time searching for inventory in the warehouse and yard and more time with customers.
Digital commerce increases geographic reach and customer loyalty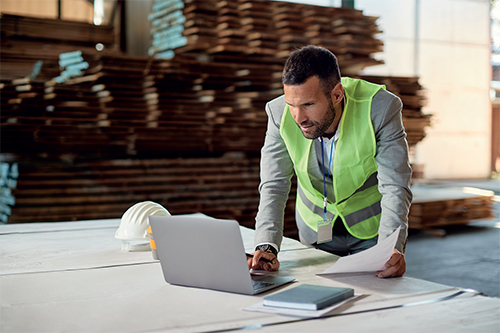 In considering inventory visibility, building suppliers must not only think about the ability for their employees to track changes and update, but also must effectively communicate inventory updates to their customers. This is where digital commerce comes in. In recent years, consumers have become much savvier when navigating the world of digital commerce and small to mid-sized building suppliers must create and maintain a digital presence to remain competitive. By reaching your customers before they are shopping, informing them of your inventory in real time, you are improving the customer experience and creating long-term purchase habits. Furthermore, as building suppliers build-out their digital commerce capabilities and shipping operations, they extend their reach and ability to service other markets.
As industry challenges continue, customer loyalty must be a priority. Using an ERP system helps businesses keep their inventory up-to-date, anticipate outages, and recommend comparable products when supply chain issues restrict the ability to provide the desired product. This not only helps suppliers serve customers but creates a loyalty within the customer base. Identifying and hanging on to key customers will be essential to moving forward when recovery takes place. An industry slowdown is expected, and prices may not recover quickly, but builders will still build. As such, customer loyalty may be the difference between long-term success and failure.
Business strategies to level-set for the future
At the beginning of Covid, the housing market hit a boom. The demand for new houses spiked to the highest rate since 2006, creating an influx of cash into the industry. Not only did the demand for new homes increase, DIY and construction projects on older homes also saw an increase as families left the metro areas and navigated to suburban areas. Building suppliers, in turn, were thriving and were able to incentivize employees with higher wages in an effort to retain their current talent and attract new talent. As this 'golden age' comes to a close, businesses should consider how to be strategic in order to set themselves up for long-term success.
Business leaders know that a reduction in sales – when prices normalize or demand reduces – will not be met with enthusiasm. So, they will need to get more strategic about maximizing revenues and margins. Consider customer stratification – which allows businesses to understand who their most profitable customers are and strategically run operations to meet their needs and generate revenue. It may not be the customers who buy the most or generate the most top line revenue; priority clients are the most consistent in the amount of business they are giving to the building supplier. Customer stratification will help a business maintain its current levels of profitability, seek out methods to nurture valuable customer relationships, and engage new customers as well – without applying the same engagement strategy, or pricing, to everyone.
ERP vendor selection
A one-size-fits-all ERP solution is not effective for today's dynamic world. Consider a solution that is informed by building suppliers and built by building supply experts with more functionality and capability out of the box and less need for customization and add-ons. Advanced capabilities like streamlined workflows and more real-time reporting and forecasting will also improve decision making and provide early visibility to potential challenges and opportunities. A seamless experience online, at the checkout counter, and in the warehouse will also enable building suppliers to build customer trust and loyalty.
Accuracy, control, and productivity are possible with the right solution on hand. With them, businesses can conquer supply chain challenges to accelerate growth, maximize profitability, and position themselves to address the future of building supply.

Graham Rigby is Regional Vice President at Epicor. Epicor equips hard-working businesses with enterprise solutions that keep the world turning. For 50 years, Epicor customers in the automotive, building supply, distribution, manufacturing, and retail industries have trusted Epicor to help them do business better. Innovative Epicor solution sets are carefully curated to fit customer needs and built to respond flexibly to their fast-changing reality. With deep industry knowledge and experience, Epicor accelerates its customers' ambitions, whether to grow and transform, or simply become more productive and effective.
www.epicor.com