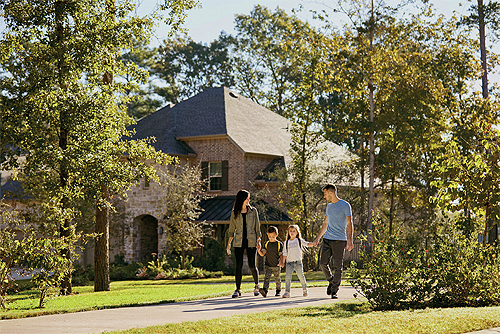 The Howard Hughes Corporation®
Communities for the future
With a portfolio stretching from New York to Hawaii, The Howard Hughes Corporation® has built a reputation for developing some of the best-in-class and most desirable master planned communities in the United States
Dedicated to innovative placemaking, The Howard Hughes Corporation owns, operates and develops award-winning commercial, residential and mixed-use real estate across the US. With a portfolio strategically positioned to meet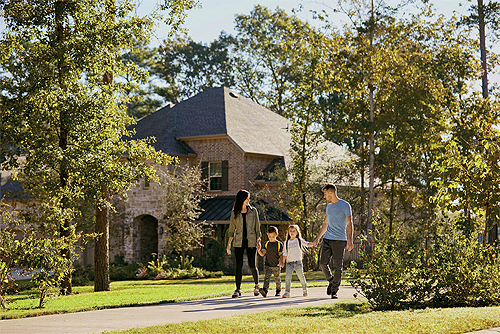 and accelerate development based on market demand, Howard Hughes operates one of the strongest property portfolios in the country. Focusing on master planned communities and communities of the future, Howard Hughes' inspirational vision helps people discover new ways to experience life.
"Our approach to master planned communities at Howard Hughes makes us unique," declares Heath Melton, Executive Vice President, MPC Residential. "We are one of the few fully-integrated, publicly-traded, large-scale developers in the industry. We develop all the infrastructure associated with a project and self-perform all asset classes with the exception of home building. We focus on long term value creation and remain 100 per cent involved in our projects for the life of the community."
Environmental commitment
As of 2021, Howard Hughes' portfolio includes the Seaport District in New York City, Downtown Columbia in Maryland, The Woodlands®, The Woodlands Hills®, and Bridgeland® in Texas, and Ward Village® in Honolulu, Hawaii. Summerlin® in Las Vegas, another of Howard Hughes' master planned communities, was originally the site of a property owned by the company's namesake and takes its name from Mr. Hughes' paternal grandmother, Jean Amelia Summerlin. Today, Summerlin is the #3 top-selling master planned community in the US.
"Our company is dedicated to being creators of culture and building for the future, with an unwavering commitment to masterful design and excellence in execution," Melton says. "We want to bring people together in places where they can really engage and enjoy life. Building for the future has been a major focus for us. As you can see from our sites, we don't just develop for the current day, we like to build with the future in mind – both from a sustainability standpoint, as well as ensuring our sites stand the test of time architecturally. We want all our developments to remain vibrant and relevant within the marketplace for the long-term."
While every one of Howard Hughes' master planned communities has its own distinct environment and amenities, each is developed with the same principles of design excellence and focus on providing exceptional open green space, parks, lakes and trails, offering residents the opportunity to connect meaningfully with nature and each other. These areas also fall in line with Howard Hughes' commitment to the environment.
"We encourage health and wellbeing in our communities," Melton states. "You'll see a lot of pedestrian connectivity in our neighborhoods. We like to make sure we have extensive trail systems to help connect residents from their homes to places of interest, including parks, retail centers or their office. A live, work, play component is incorporated into our design and our placemaking experiences to create an urban walkable environment. It also helps with our sustainability goals. Not only do these open, walkable communities reduce vehicle usage, but we use a lot of plant materials native to the region, which sustainably reduces long term maintenance cost and water usage. We are focused on the overall ecosystem – all of nature's creatures existing together."
Over the course of the last 12 months, the market around Howard Hughes has, understandably, shifted dynamically due to the Covid-19 pandemic. As more and more people decide to move out of densely populated areas, the demand for a quality lifestyle with open spaces has increased, and Howard Hughes' master planned communities have been ideally positioned for the spirit of the moment.
"Today's consumer is looking for alternatives to the traditional office density that provide a higher quality work/life balance and many have transitioned to working from home or a hoteling concept where they work from home two days a week and then go to the office for three days," Heath explains. "We have definitely been able to capture that level of demand within our communities. Our home sales increased dramatically in 2020, and we will amplify that in 2021 if current trends persist."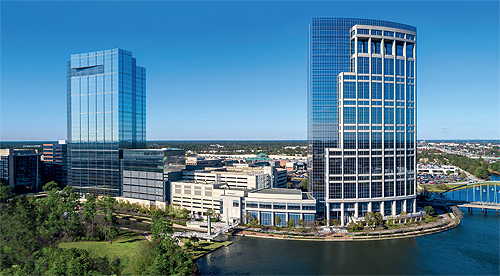 Blend of offers
When it comes to residential properties, Howard Hughes' efforts during the last four years have been directed towards cutting-edge design and becoming an architectural market leader. Since 2015, the corporation has helped to bring more modern interpretations of single-family residences and is widely believed to be the first to introduce modern farmhouse and modern prairie style designs to the Houston market.
"Bridgeland has been home to a modernist development program that includes mid-century modern design and more transitional elevation. It has fared really well with the millennial generation that is now coming of age. In general, millennial customers have a changing family dynamic and are looking to get out of cities and buy homes in higher rated school districts," Melton reports. "As a result, to better suit this market, we've worked closely with builders to redesign interior floor plans and create more of an open concept for people who like to entertain and seek modern inspired exteriors and interiors."
As part of its contemporary approach to community building, Howard Hughes has also been concentrating on the affordability and attainability of its properties. With the need for housing on the rise across the U.S., and master planned communities becoming an increasingly popular choice, Howard Hughes believes in offering a variety of residency programs at various price points, whilst maintaining the overall quality and aesthetic for which the company has become renowned.
"One example of how we respond to market demand can be viewed through our townhome offerings. We partnered with select home builders and re-envisioned the elevations, making them feel really rich and modern, from the interior to the exterior," Melton reveals. "We have used the same strategy on introducing 40-foot and 45-foot homesites, offering lower price points without sacrificing the design aesthetic fitting for our master planned community developments."
To diversify its assets, Howard Hughes is introducing more multifamily programs in some of its master planned communities, allowing the business to better speak to the demographics of each location. The Woodlands, for example, which is one of the company's more urban, business district-based communities, is now home to a variety of high-rise, mid-rise and garden-style multifamily properties.
"Our multifamily residences include large, two-story townhomes with dedicated garages, as well as four-story programs," Melton remarks. "We offer a nice blend of offerings that speak to different demographics, both in terms of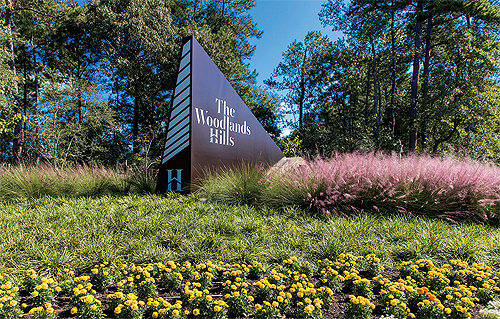 location and buyer/renter price points and preferences."
Market reawakening
In the coming months, Howard Hughes is set to begin work on two million square feet of development across its master planned community portfolio. New condos and multifamily residences, as well as office and retail facilities will soon find their way to the Seaport, Downtown Columbia, Summerlin, Ward Village, The Woodlands and Bridgeland.
"We are really bullish about 2021," Melton asserts. "Based on the increasing demand for single-family housing, we think there will continue to be huge opportunities for us in Houston and Las Vegas. The single-family residential market will certainly be a focus for us in 2021, and we will be working across all our communities to satisfy that requirement.
"As vaccines are implemented and the market recovers from Covid-19, we are going to see retailers re-awake in the market space," Melton continues. "All signs point toward 2021 being very different from 2020. We are not only focused on filling out our existing space but also on discovering new opportunities that we can bring to market to fulfil the rising demand."
As owner and developer of its own master planned communities, Howard Hughes' destiny remains very much within the company's control. Not interested in selling its properties to third-party users, Howard Hughes is able to manage its own supply chain and, to some extent, manage the market, ensuring the space in which it operates never becomes oversaturated.
"As we look out across the next three to five years, one advantage is our flexibility," Melton notes. "We remain very flexible in both a design sense and in how we implement our plans.
"As our core values suggest, we are always looking to build for the future," he adds. "Going forward, we will continue to deliver communities that remain focused on sustainability, as well as environmentally, but from a market penetration standpoint as well. We are constantly striving to keep our finger on the pulse so that we can adjust to the market and be dynamic in everything we do."
The Howard Hughes Corporation®
www.howardhughes.com
Services: Real estate owner, developer and operator, specializing in master planned communities & premier commercial properties