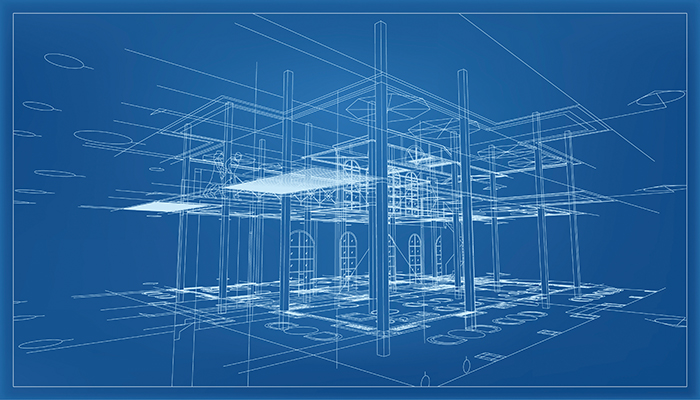 The ever-increasing role of the 'I' in BIM for construction projects. By Nick Scalone
The 'I' in BIM has always had the potential to be important in construction projects. It's not a new concept and has been thrown around the industry since the 1970s. It wasn't commonly known until the US Army Corps of Engineers first introduced the term BIM in a 1992 report on the use of digital technology in the construction industry. This simple concept has grown exponentially more valuable than when it was first introduced and has more implications for projects than just a 3D model or design. Let's explore how 'information' has evolved, how it has changed the behavior of firms regarding digital delivery, and how this impacts the industry's ability to become more sustainable and energy efficient.
Before we proceed with how and why the 'I' is used, let's ensure we're on the same page about what the 'I' even means. When the term was introduced, the primary focus was on the use of 3D modeling software with limited capabilities for integrating information beyond basic geometry. Recently, the International Organization for Standardization (ISO) defined Information as: "Reinterpretable representation of data in a formalized manner suitable for communication, interpretation, or processing." (ISO 19650-1 :2018)
Full lifecycle benefits
The ISO definition is considerably different from what many of us assume. The original goal, which is still true today, is that the information is used to inform decision-making. Focusing on the key terms 'reinterpretable' and 'formalized,' will help guide the answer to the role information plays today.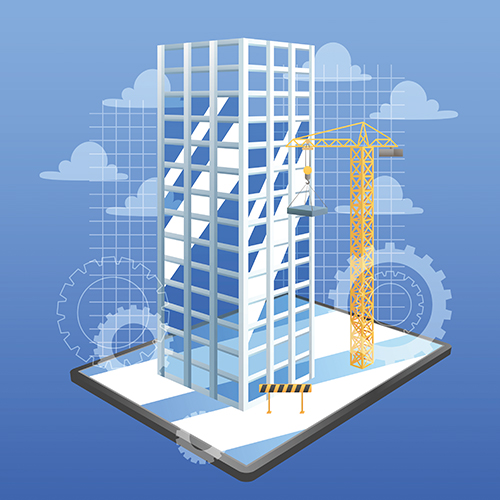 I believe the 'I' in BIM has evolved over the years in two primary ways: the viable length of time the information is used and the expansion of its use cases and benefits.
Instead of the information only benefiting one phase of a project at a time, it's now understood that it has full lifecycle benefits. Paul Teicholz demonstrated the importance of keeping consistent information in 2013 with his famous information loss curve, adapted here.
What has changed is that the technology used to capture this information and where it is stored has greatly improved, minimizing its loss. It's also being used by non-traditional delivery team members like subcontractors, commissioning agents, and energy consultants.
These additional stakeholders lead us to the second evolution: expansion of use cases. With information becoming more centralized, reliable, and readily available, use cases like embodied carbon analysis, digital twins, and asset tracking are becoming the norm.
As previously mentioned, the term information has become not only important to project stakeholders, but international regulatory and standards bodies have inadvertently proven the 'I' is more important than the term 'BIM.' In the latest publication of ISO 19650, the term 'information' is mentioned over four hundred times without the context of BIM.
For entire project teams to really capture all the benefits of the 'I', there needs to be, and what has slowly happened, is a shift in the way all team members approach digital delivery. Creating silos of information and information hoarding are tell-tale signs of a firm's unwillingness to change its project delivery approach. On the flip side, those that are willing to improve project delivery not only for their team, but the entire delivery team are quickly adopting ISO workflows, and Common Data Environments (CDE) that are more agile in their approach.
Additionally, building owners and operators are quickly trying to catch up with their digital lifecycle initiatives. We have numerous clients purchasing CDEs, getting certifications in ISO 19650, and writing RFPs, who are seeking guidance with these digital strategies.
A proactive approach
One of the challenges still facing the industry is that the information is standardized, collected, and used by completely different teams, sometimes years apart. Any 'kink' in the chain causes tremendous amounts of rework or wasted efforts downstream. Sometimes, it's impossible to know what went wrong. These challenges are certainly being mitigated by CDEs, the rise of the Information Manager, and better contract language and standards provided by building owners.
As mentioned earlier, ensuring good information for the full lifecycle of a building will certainly impact our initiatives around embodied carbon, building performance, and energy efficiency. There are two ways we can approach these initiatives: reactively and proactively.
Unfortunately, many initiatives are reactive responses to something that has already occurred. A good example is a large commercial real estate client in the technology sector. They have some of the best and most visible sustainability goals, but they track their embodied carbon on the project's Bill of Materials (BOM) after the materials have been purchased and installed. While it's great they can understand how well they did, it doesn't allow them to make better sustainability decisions on the current project.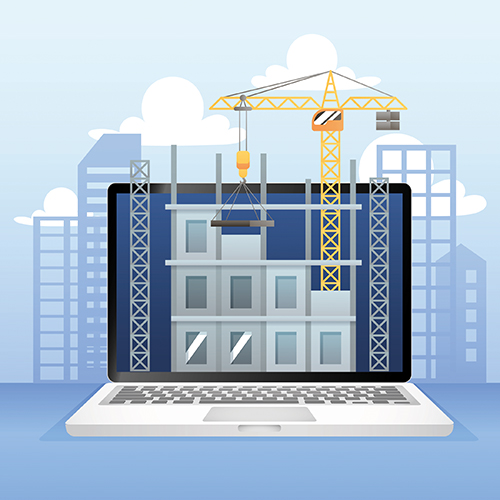 The proactive approach to sustainability initiatives is certainly more difficult, but it's achievable with clear goals, great partners, and an ability to think bigger. Tools are available to enable you to do embodied carbon tracking directly on BIMs during the middle of design, which will allow for more informed decision-making before the design is finalized and it's too costly to change later in the project.
To summarize, the 'I' in BIM has evolved substantially, as with most industries over the past few decades. Its original intention was to make more informed decisions impacting cost, schedule, and quality, which is very true today. In her book 'Creating a Culture of Predictable Outcomes,' Barbara White Bryson says: "Timing is everything when it comes to decisions in the design and construction industries." (Bryson 2021). Having access to better information when it's needed during the full lifecycle has put a renewed emphasis on its importance.
For a list of the sources used in this article, please contact the editor.
Nick Scalone is Microdesk's Director of Program Management. Microdesk, a leading provider of BIM, Virtual Design & Construction (VDC) and Enterprise Asset Management (EAM) services, is dedicated to assisting design, construction, and operations teams. It has a more than 30-year history of implementing innovative technologies and processes, sustainable design, and building methodologies. Its enhanced focus on digital transformation is another example of the company's legacy in bringing new tools to the AEC industry to promote efficiency, sustainability, and the ability to address macro-economic trends including urbanization.