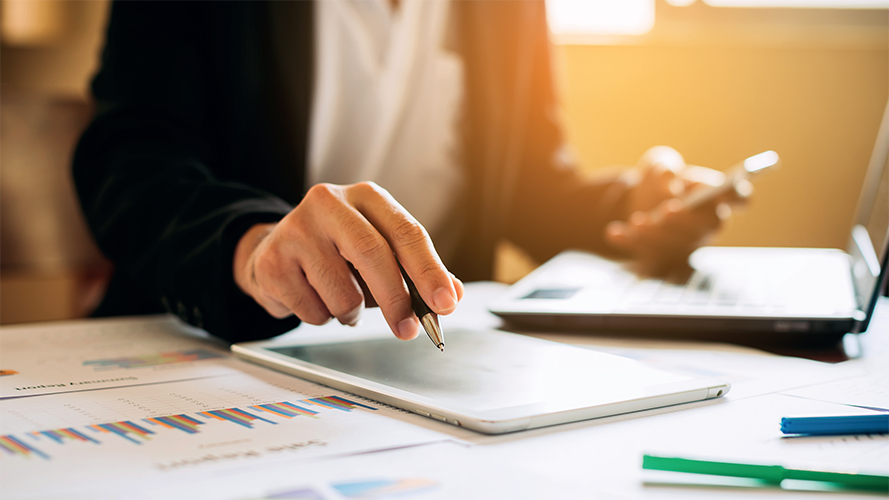 The construction industry is practically synonymous with late payments. The complexity of contracts on each project and top-down structure of the payment chain can bring payments to a crawl – or even a complete standstill – for those at the bottom of the chain. Subcontractors often wait months to get paid for completed work, leaving them unable to secure the resources to take on more, bigger projects that will grow their businesses.
This issue has been the state of construction for so long that many have grown complacent, viewing slow payments as an immutable feature of the industry. However, if you're a subcontractor struggling with cash-flow challenges, there are strategic actions you can take to turn things around.
The state of cash flow in the construction industry
Late payments aren't just an inconvenience – they cost contractors $64 billion annually. One delayed payment can impact your ability to complete work, pay your vendors, start new projects and even pay your recurring bills.
Several factors contribute to slow payments, including:
Payment Chain Structure – Payments trickle down from lenders to general contractors. Subcontractors and material suppliers are often the last ones paid on a project.
Contractual Obstacles – Substantial completion and retainage clauses prevent subcontractors from receiving some of their payments until the end of a project—or even months afterward. In addition, 'pay-when-paid' clauses allow GC's to withhold payments to subs until they've been paid.
Poor Jobsite Co-ordination and Budget Overruns – Like any business, poor planning and management costs construction entrepreneurs in lost time, revenue and industry relationships. This, in turn, can slow the pace of payments.
Slow payments cause a cash-flow gap that makes purchasing materials for new projects difficult. In a recent nationwide survey of contractors conducted by Billd, 63 percent of respondents reported purchasing materials before receiving payment for work, while 46 percent said they view managing cash flow as a significant challenge. Even if you have a line of credit with a supplier, their restrictive 30- 45 day terms are incompatible with the 60, 90 or 120 days it takes to get paid. Miss a supplier payment, and you risk damaging that critical relationship, which could impact performance on future jobs.
While there are ample factors that contribute to the industry-wide strain on cash flow, there is no shortage of emerging solutions to support subcontractors in this regard. There are several smart ways to mitigate the impact of slow payments on your business.
How contractors can combat cash-flow strain: three practical strategies
Many contractors use tactics such as filing a mechanic's lien, stopping work or simply not bidding on projects when a GC or owner has a reputation for delayed payments. However, the most successful entrepreneurs get ahead of cash-flow obstacles before they ever become a problem.
Here are three proactive strategies for avoiding the cash-flow strain of slow payments:
1. Carefully draft contracts
Read contracts in detail to ensure you're not agreeing to payment terms that will put you in a bind. Familiarize yourself with local and state laws that govern specific clauses like retainage to determine how they could potentially impact your payment timing. If you're not comfortable with something and have the leverage to push back, strike it out and initial it on the contract. If you're willing to live with it to land the project, conduct a financial forecast so you can prepare for your cash-flow needs.
2. Adopt construction fintech solutions
Solutions to construction cash-flow issues have already arrived. These three construction fintech solutions are streamlining financial management and providing innovative financing support for contractors:
Rabbet – This intelligent construction finance platform parses documents and connects information so you can gain instant visibility into the status of every project and easily monitor construction finances for frictionless transactions.
Briq – A corporate performance management (CPM) platform built specifically for construction financial professionals, Briq provides a one-stop shop for everything from corporate budgeting to cash-flow and project forecasting to help you gain better financial oversight and drive profitable outcomes.
•
Billd – Billd works with subcontractors to help them pay for materials upfront and confidently take on new, bigger projects, with the flexibility of paying back on 120- day terms. Billd is an ideal solution for many growing construction businesses struggling to grow due to cash flow challenges.
3. Engage in responsible financing
When used responsibly, these traditional credit options for subcontractors can help close the cash-flow gap caused by slow payments.
•
Credit cards – Responsible credit card use can help you build your business credit to unlock larger lines of credit. Initially, many contractors use personal credit cards to pay for everyday expenses; they'll repay the balance every month to grow their credit limit. After you reach the $1 million mark, apply for a business credit card and don't hesitate to use it. However, be sure to pay it off in full every month.
Supplier terms – If you own a smaller construction business, don't rush into supplier terms. Tight cash flow at this stage could cause you to miss payments, which would jeopardize key supplier relationships. Instead, make small material purchases with cash flow or credit cards. Be transparent about the up and coming state of your business, and build your purchase history before opening up the dialogue about supplier terms.
•
Bank line of credit – For bank financing, you'll likely need at least $5 million in annual revenue, sound financial statements, strong credit history, and a personal guarantee if you're under $15 million. While waiting for your business to grow to sufficient size for bank financing, focus your efforts on cultivating a strong relationship with your banker. Your reputation with the bank is key to securing a line of credit in the future.
You don't have to continually struggle with cash flow as a construction entrepreneur. By embracing emerging fintech solutions, making strategic contractual changes and engaging in responsible financing, it's possible to change the narrative of slow payments and position your business for long-term success.
Chris Doyle is the co-founder and CEO of Billd, a payment solution that enables commercial contractors to free up cash for material purchases while enjoying the flexibility of 120-day payment terms. Subcontractors get financing for commercial materials upfront with the freedom to pay it back at their own pace. If you're a construction entrepreneur, learn more about how Billd can help eliminate your company's cash-flow problems so you can win more bids and grow your business.
https://billd.com/