The family-owned business, TEEL Construction, Inc. (TEEL), is committed to the highest level of service
Generations of excellence
With a dedication to integrity, dependability, and excellence in service, the company is proud of the foundation on which its long-term partner relationships are built
TEEL's roots can be traced back to the mid-1970s when Parker Teel, the company's Founder and CEO, made his name in the construction industry by co-founding T&G Enterprises, a residential and light commercial contractor. Although the business grew successfully, Parker wanted to focus on the commercial side, and later formed Parker Teel Construction Company, which led to the incorporation of TEEL in 1987. "A few decades later, we are now fortunate to be celebrating our 35th anniversary this December. I'm proud to say that we can credit our success to the smart and controlled growth instilled by our Founder," begins Spencer Teel, the company's President, and Parker's son.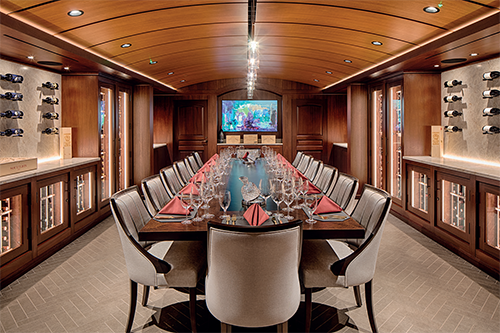 TEEL has an extensive history, marked by milestones that have helped improve its capabilities. "Our defining moments have been driven by our team and our clients. In 2002, we started working for Kaplan, the educational firm owned by The Washington Post. For nearly a decade, Kaplan was our largest client and we completed over 250 projects for it across the country. Our relationships with Morgan Stanley, Smashburger, HSBC and KinderCare also led to significant repeat business throughout the nation," Spencer shares.
In 2013, TEEL completed a $13,000 façade painting project for ALDI. Since then, the business has built and renovated over 150 ALDI grocery stores. "Once we find a client who treats us fairly, we do everything possible to maintain our relationship with them for as long as possible. So much so that, as of May 2022, I can share that we have a 93 percent repeat customer rate."
Spencer adds that TEEL has also been working with Procore since 2017, and recently added the Procore Analytics/Power BI module to its suite. With Procore's help, Spencer expects the business's added data insights to provide more informed decisions with regards to its preconstruction methods and overall operation. "We see modular construction paving the way for the future, and we are currently building several projects with integrated modular components."
This partnership has opened TEEL up to new possibilities when it comes to utilizing technology to its advantage. For instance, the leadership team adopted the entrepreneurial operating system (EOS) in 2019, which, according to him, has helped the team greatly in its short- and long-term strategic planning. "Furthermore, virtual and augmented reality, robotics and automation in the field are playing an increasingly important role. As a result, we have a new Director of Virtual Construction position in the works. We are investing in technologies that add value to our projects by helping make our team more productive and efficient.
"We've been partnering with Building Connected since 2018, and have just finalized our CRM. Like Procore Analytics, each software has enabled our team to use our data to help make real-time decisions. We can now identify trends well before we would have otherwise realized them," he highlights.
Spencer then shares more details about the type of projects that the company specializes in. In his opinion, much like a diversified portfolio, a diversified set of clients within the commercial industry is key. "We excel in commercial construction projects valued under $20 million in the airport, country club, financial, grocery, hospitality, religious, restaurant, retail and warehouse sectors. We follow a strict 'go and no-go' prospective customer approach, which works well with our bid opportunity analysis. This helps our business development team focus on which types of clients to work with, while aligning with our Core Principles and strategic plan," says Spencer.
We then ask Spencer about the types of projects that he is particularly proud of; those that demonstrate TEEL's key uniqueness. He notes one that jumps to mind: the Westwood Country Club project, which came about in March 2020. "While the pandemic added a layer of general uncertainty for all of us, our ability to communicate effectively translated into our team's collective success.
"The 21,000-square-foot project included a 12,000 square-foot building addition and 9,000 square-feet interior renovation. The addition consisted of a new state-of-the-art fitness center, allowing the club to increase its fitness offerings with updated training equipment and dedicated group and multi-use fitness studios featuring high ceilings and natural light. The roof terrace over the fitness area of the addition provides unencumbered views of the golf course, and is adjacent to the existing ballroom to support functions such as member events and weddings.
"The golf cart storage expansion in the addition provides improved operational efficiency and facilities for maintenance and storage. This allows the existing interior cart storage area to be renovated for new member amenities, which includes a high-end wine room for private events and meetings, a three-bay golf simulator lounge to provide opportunities for all-season training, a custom bar, and an improved fitness lobby experience.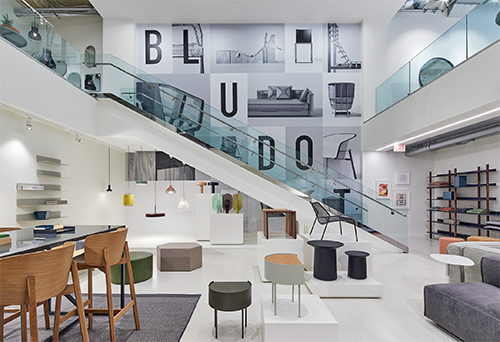 "This is a first-class project, and the end result is nothing short of amazing. It has also translated into Westwood's Phase Two project. We are currently constructing a world-class indoor tennis facility that features three traditional tennis courts, a bar, viewing rooms and the newest court tennis facility," Spencer elaborates.
He then goes on to share more details on recent projects that TEEL Construction was called upon to complete. "We started working with LIDL in 2020, and have since completed 16 projects for the retailer in the Greater Washington DC area. Our 17th project currently underway is its Skyland Town Center location, the grocery store's first location in Washington DC, and a highly-celebrated location within the community. Despite significant supply chain delays with roof insulation, roof top equipment and electrical gear, the project has remained on track for a fast-track delivery," Spencer shares.
To make projects like this happen, Spencer recognizes that this level of work would not be possible without a team of dedicated and motivated individuals, each of whom have contributed to the sustained success of the company. "People are everything at TEEL. We wouldn't be here, or have our loyal clients and strong subcontractor and supplier-base without our remarkable team. Our people make us who we are, and we are focused on ensuring our people are successful as well. The same applies to relationships with our subcontractors and suppliers, who are just as critical to our success – without them, our company wouldn't function.
"Our industry is in dire need of tradespeople. However, we largely avoid manpower shortages on our projects because we treat – and pay – our trade partners better and faster than our competitors. We host an annual Trade Partner Appreciation Day in the fall to recognize and thank our trade partners for all their hard work. This is a fantastic complement to our quarterly team building events, happy hours, Friday lunch and learns, a summer family picnic and an epic holiday party."
Above that, the TEEL team is highly focused on giving back to the communities it builds. "We have two programs in place to help bolster this mission: Volunteer Time Off, where each employee receives three days of additional paid time off to volunteer at a charity of their choosing during normal working hours, and Donating Our First Change Order Fee to Charity, where TEEL's first change order fee on a project is donated to a charity of our clients' choosing," says Spencer.
Construction can be viewed as an inherently challenging industry. When you add a pandemic, supply chain disruptions, labor shortages and inflation to the mix, that environment can be off-putting to many people looking to kick-start careers within the sector. This is why Spencer believes that it is up to construction business owners and leaders to make their businesses places that people want to be part of for a higher purpose. "The pandemic and its lingering effects made this mission clear to us. Subsequently, we updated our Purpose last year with service at the forefront: we exist to serve our customers,
provide opportunities for our people and support for the communities we build. In other words, we're Built to Serve, and we work hard to live by this motto every day."
In addition to this, Spencer released his 'Vivid Vision' for the company in March after reading Cameron Herold's book with the same title. For him, it was the 'best business exercise' he has undergone in his career, and has allowed him to focus on what he wants the business to look like in three years' time. "It's helping our team visualize where the company is going and the roadmap to get us there. God has some exciting things in store for TEEL, and I believe our people are excited to make the vision a reality," he concludes.
TEEL Construction, Inc.
teelconstruction.com
Services: Construction