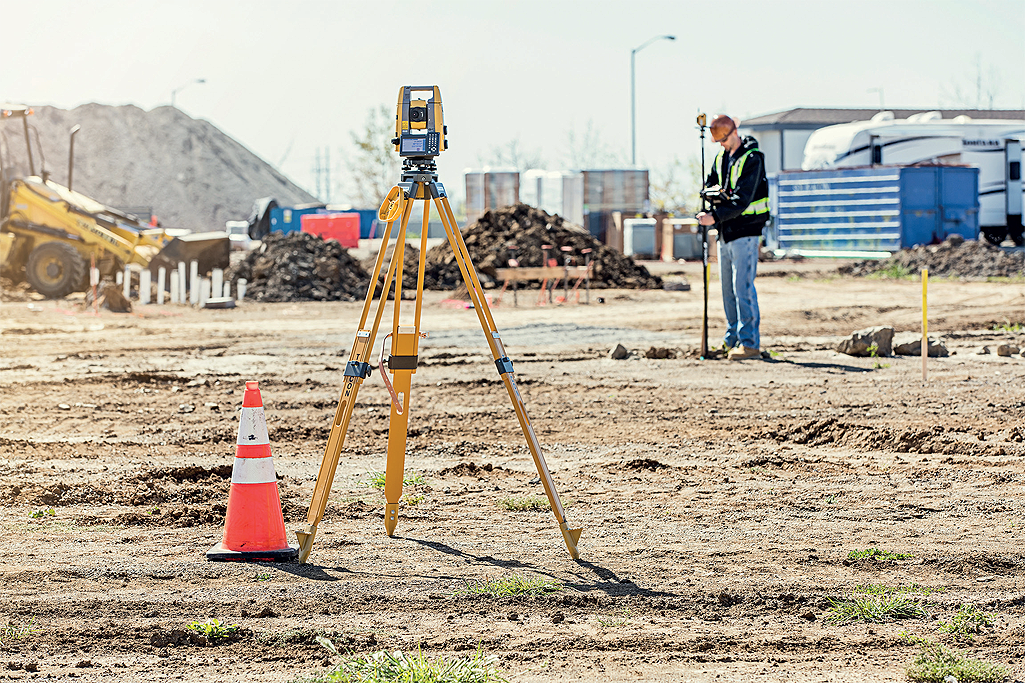 Target practice, without the practice
The construction industry is facing challenges in a way it never has before. Rising demands to reduce emissions, increase outputs, raise quality and much more are combining to present the sector with inward pressure from every angle.
However, with challenge comes a wealth of opportunity. Modern-world advancements have opened the door to technology which has the potential to help solve many of the pain points the sector is currently experiencing.
Technology, change and collaboration can work hand-in-hand to improve efficiency, accuracy and productivity. What's important now is that the industry adopts new practices that will safeguard its future, accelerate recovery following the global pandemic, and improve outcomes for all.
Mounting pressures
The industry is being squeezed with various Governmental targets, such as Construction 2025, meeting global targets (net zero by 2050, for example) and industry ideals, such as increasing productivity and addressing the skills gap. With pressure points at every turn, construction businesses will need to redress their workflows in order not just to survive, but to thrive.
Already, great steps towards advancement have been made and there are some beacons of excellence within the sector which have embraced the future and taken steps to tackle challenges proactively.
But it is vital that every part of the construction sector — including specifiers, sub-contractors, project managers etc — adopts new technologies in order to safeguard future existence.
How technology can help
Technology has the potential to transform construction at every level. Perhaps the most important benefit that technological advancement brings is hyper-accuracy. We know that even a few millimeters of difference can cause a world of problems further down the line. In a sector concerned with precision, it is vital that sites are run with accuracy.
An example of how excellence in technology has long been improving accuracy is in the form of robotic total stations, that have now evolved from basic machines into smaller, lighter, faster, better and more durable and accurate solutions, like our own GT series. The tech behind these tools is constantly evolving to keep the industry one step ahead of the challenges we'll face tomorrow, and the latest models on the market, like the GT-1200 and GT-600, offer advanced prism-tracking technology to lock into targets to record data to the highest levels of accuracy.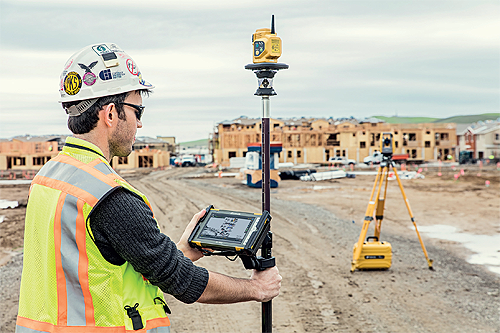 Advances like these are making sure that technology works for all shapes, sizes and types of site.
Everything on site can now be set out within a millimeter's accuracy and, using the latest technological advances, can be verified at any and every stage of a project, making the entire construction process more efficient. Accuracy at the initial stages pays dividends in terms of removing wasted time and resources on re-works to compensate for earlier errors — helping increase efficiency and productivity, and reduce site emissions in repeated work, too.
Another way tech supports construction is in tracking – whether that's progress, material use, changes to designs or otherwise. Software that can track, store and analyze data in near real-time allows everyone working on a site to act in complete confidence that all elements are progressing as they should, no matter how many parties are involved.
Change is good
It may sound like common sense, but it takes change to make anything better. The industry is well on its way to embracing changes such as adopting new technologies, including electric excavators and machinery to reduce emissions and advanced materials to improve structural integrity and longevity, but as a whole, the construction industry is behind the curve when it comes to digital adoption.
Research conducted by Topcon Positioning GB back in 2018 found that a major factor in clients' hesitations about moving forwards with new technology is price and proving an ROI, and that still rings true today. We find that our clients report the key benefit being linked to accuracy, as mentioned above. The return on investment comes in the form of avoiding re-works and the costs this incurs, both financial and time-linked, but that can be difficult to prove when there are no mistakes to measure.
As well as this, the addition of technology to any construction workflow is a relatively new practice for many, and old habits die hard. One technology which is rapidly becoming commonplace on sites is machine control, which is becoming so advanced that some systems are enabling excavation professionals to dig instantly to design – removing the banksman who would normally be in reach of the swing of the bucket, reducing the need for setting out and associated materials and potential errors, and negating the need for guesswork in terms of how far or deep to dig.
Collaboration holds the key
If the industry is to shift as a whole and achieve the demanding targets being heaped upon it, collaboration will be essential. Data and knowledge sharing is starting to happen between some firms and on some sites, but this rate must accelerate across the sector as a whole.
There are many software developments enabling teams and machines to communicate instantly. There need not be any more working in silos, or lack of collaboration between contractors. Using such software can enable every single moving part of the construction site to work from the same set of designs. Updates can be made instantly across each device and team — vastly reducing error rates and helping as the industry moves towards its mammoth targets of becoming more productive, more carbon neutral, and creating better quality builds.
Technology is advancing in every aspect of our lives and our work should be no exception, especially with the productivity of construction and infrastructure at the heart of our communities' success.
Like most, the construction sector has had a challenging 2020, with a new range of pandemic-linked restrictions and protocols to consider. We know that the performance of our sector is a barometer for the economy as a whole; wholeheartedly embracing helpful technology is one of the ways that the industry can accelerate recovery following the pandemic.
Britain aims to be at the forefront of global construction by 2025. In order to do that, it is vital that the industry takes the new technologies that are available to its heart.
Dave Bennett is managing director of construction technology manufacturer, Topcon Positioning GB. Topcon Positioning Great Britain is part of Topcon Positioning Group, always one step ahead in technology and customer benefits. It is an industry leading designer, manufacturer and distributor of precision measurement and workflow solutions for the global construction, geospatial and agriculture markets.
www.topconpositioning.com/gb