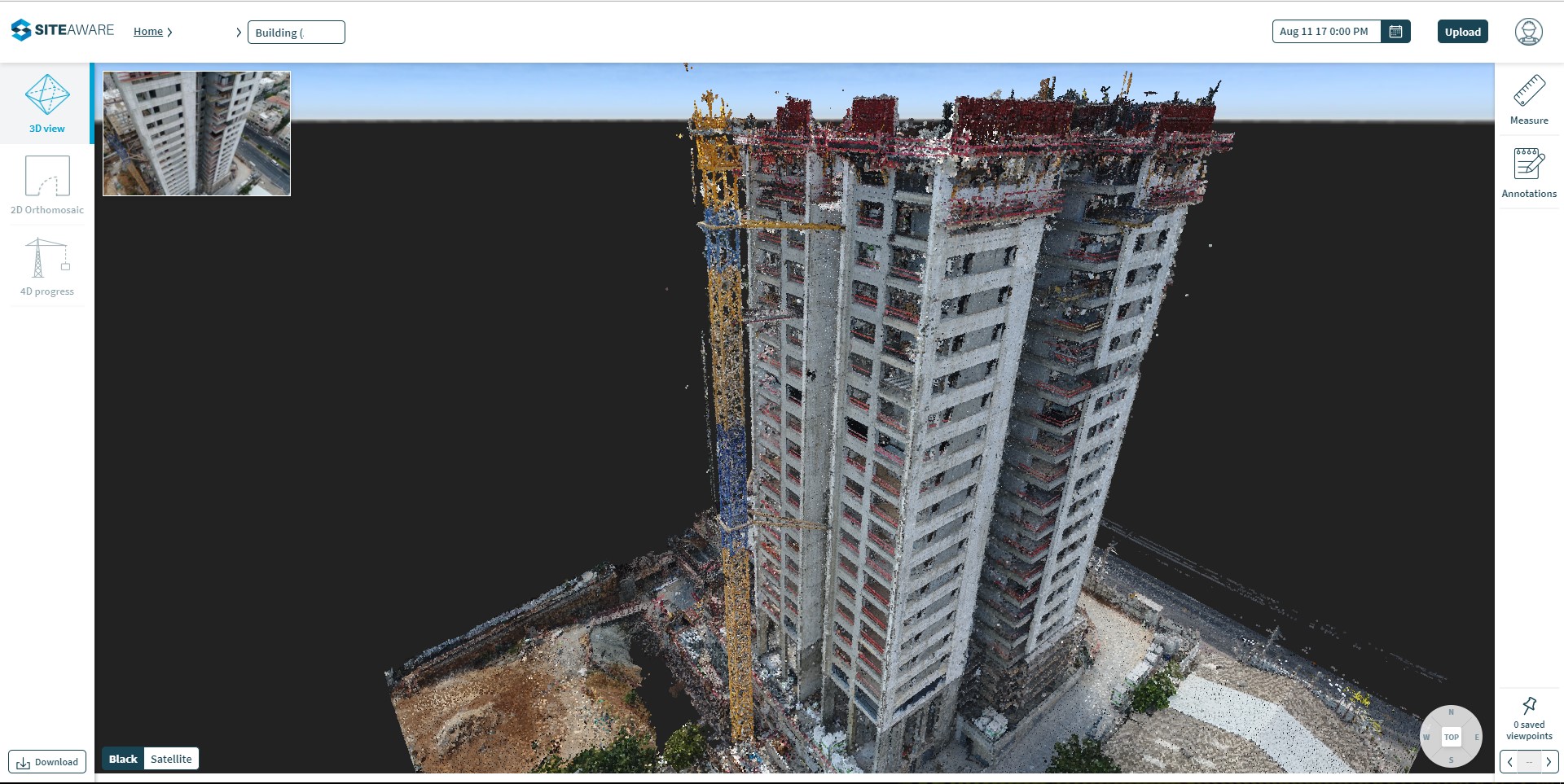 SiteAware offers general contractors and owners a better way to optimize on-site operations and track progress.
By Jim Harris, Senior Editor at Knighthouse Media
Visualizing progress on a job site can be difficult for contractors, particularly during the early stages of a project. SiteAware is making it easier for general contractors, real estate developers and others to objectively keep track of their projects, meeting schedule and budget. The system can be used to monitor large and complex construction projects in multiple sectors including commercial, institutional, industrial and major residential developments.
The company offers its clients an end-to-end solution to their project monitoring and site management needs that includes cloud-based software as well as autonomous off-the-shelf drones, tablets, support, maintenance and training. "We believe our true value is in the data produced by regularly scanning the construction site," Vice President of Marketing and Business Development Gil Mildworth says.