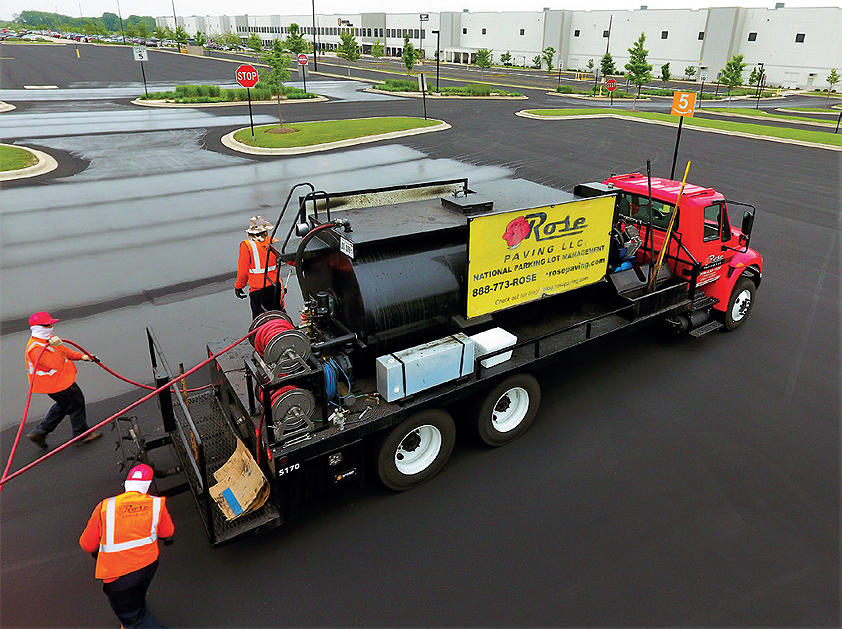 Covering new ground
With an extensive service offering and clients stretching from coast-to-coast, Rose Paving is one of North America's largest, and most well-known, service providers focusing on parking lot management. Headquartered in Bridgeview, Illinois, the company has evolved significantly since its early days as a sealcoating firm and is now one of the US and Canada's most respected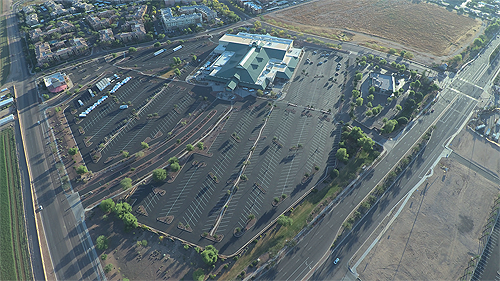 parking lot maintenance specialists.
Founded in 1974, Rose Paving grew steadily up until 2002, when the company looked to actively expand the business nationwide, adding a national sales team to concentrate on customers with multiple properties in the US. This led to a sales increase of almost 30 per cent annually in the years that followed, sparking a handful of acquisitions and the launch of satellite offices in Chicago, Denver, Atlanta, Los Angeles, Phoenix, Tampa, and Nashville.
Recently honored in the Top Contractor Awards 2020, Rose Paving serves a wide variety of sectors, including healthcare, education, retail, hotel/restaurant, commercial industrial, religious institutions, warehouses, transportation and distribution. Not only is the company a reliable provider of parking lot maintenance and repair services, but also plays a key role in the education of industry professionals and the sharing of expertise with current and prospective clients around the country. For CEO Ed Campbell, success at Rose Paving starts with strong relationships.
"Rose Paving has established an extensive network of parking lot management professionals at strategic business units across the US and Canada, and these locations provide us with vital local knowledge and national coverage," Ed says. "More than this though, what has really made us so successful, hands down, is relationship building. That's the number one building block for this business, and I don't just mean with clients; it is extremely important to have harmony with your own employees, which then transfers into all business relationships."
Among Rose Paving's broad range of services and solutions, the company offers asphalt, concrete and sports surface installation, lot marking, sealcoating, signage, consulting, portfolio management and turnkey design/build projects. From local car parks to major-scale, multi-story parking lots, the firm is more than willing to take on projects of all sizes, as well as a number of North America's most recognizable businesses.
"More recently, we have been getting excited about a new pavement coating product we are testing out that lowers the surface temperature by 10 to 15 degrees – making it UV resistant – which prolongs the life of the pavement," Ed reports. "It retains its color, is chemical resistant, non-slip, no tracking, no odor and comes with a five-year warranty. Properties can earn LEED points utilizing this material and there is still a lot more to come."
Core values
Though the company may primarily be known for the close relationships it forges with its clients, and the personal attention it affords to each, Rose Paving holds its workforce in the same high regard. This was especially evident in 2020 when the Covid-19 pandemic presented major challenges for businesses the world over. In response to the crisis, Rose Paving acted swiftly to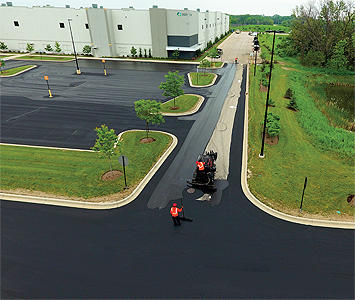 protect its employees, vendors and business partners, placing restrictions on company travel, allowing working from home, equipping employees with video conferencing capabilities, and cancelling conference and tradeshow appearances.
Having vowed to maintain these procedures, and others, until it receives government confirmation that the virus is no longer a threat, Rose Paving has kept its people and partners safe, while continuing to operate at full capacity nationwide. The company is now in a strong position to continue expanding in 2021 and investment in tangible assets, such as IT and infrastructure, as well as in the values and culture that have helped the business to achieve such success over the years, will, unsurprisingly, be a priority.
"We are always investing in our people, equipment, IT and infrastructure as a whole," Ed remarks. "In fact, we just recently implemented a new cloud-based system, which allows all departments to work more efficiently, effectively and improves communication internally and externally.
"Perhaps most importantly, especially in the current climate, we will continue focusing our energies towards living out our company culture from the top down," Ed states. "By leading with core values, like trust, communication, teamwork, service, and responsibility, we aim to empower our company leaders and employees to work collaboratively and make better decisions. Rose Paving has been built through promotion, loyalty, and dedication, and many of our leaders have grown up with us and are excited to see this trend continue."
Rose Paving's commitment to its culture is reflected in more than four decades of valuable community outreach work. Over the course of its history, the company has supported – and continues to support – a host of worthy causes, including the St Jude Children's Research Hospital, Ronald McDonald House, the V Foundation, the Maria Matters Foundation and the American Cancer Society.
Positive direction
In recent years, the company has been engaged in ongoing conversations about diversity in the workplace and how it enriches the communities in which it thrives. Likewise, one of the firm's most effective community-based efforts has been in partnership with the Center for Companies that Care, an organization that, since 2002, has been 'dedicated to ensuring social sustainability and improving the lives of individuals, families and communities'. In 2020, after a number of Rose Paving team members began mentoring in the AIM High Program, which works with under-served high school students until they graduate from college, the company was named to the Center for Companies that Care's honor roll.
"Giving back is deeply rooted in Rose Paving's culture," Ed declares. "We feel very honoured and fortunate to be able to contribute philanthropically to special causes and organizations that are near and dear to the hearts of our employees – not only through financial donations, but in many cases through volunteer efforts."
The value-centric culture at Rose Paving, and the company's personal approach to business, have won the firm numerous projects since its founding and will remain a key differentiator going forward. Hungry for more growth, the organization is now targeting new markets that might be a suitable fit for the business. According to Ed, Rose Paving won't be slowing down any time soon.
"It's important for us to keep growing and continue making improvements," the CEO asserts. "We are not a company that remains stagnant and complacent. From field work to office work, we are always looking for ways to evolve through enhancing processes, technology, culture, branding and more. We have a dedicated Mergers & Acquisitions team hard at work at the moment, so customers should stay tuned to see where we pop up next!
"Looking ahead, we now can't wait to get back to in-person events when it is safe to do so," Ed continues. "While technology has played a huge role in keeping us engaged with employees and clients, and kept our business moving forward in 2020, we value our personal interactions. The pandemic made us truly appreciate and exercise our values as a company, but now we are ready to get moving in a positive direction again. Within the next few years, we plan on leveraging IT, growing our client base and gaining more of a presence in markets that we are not a part of currently."
Rose Paving LLC
www.rosepaving.com
Services: Parking lot maintenance, asphalt, concrete, cracksealing, sealcoating, and lot marki