Repeat clients, custom projects, and a successful team: DGC Contracting has it all
DGC Contracting (DGC) is a well-established, diverse contractor, completing projects for office, commercial, retail, and industrial markets in the New York Tri- State area. Established in 1987, DGC has navigated various sectors within the construction industry.
DGC is passionate about building not only high quality, aesthetically pleasing projects, but also long-lasting, meaningful relationships with clients. The company has built a renowned portfolio over its 35 years in business, with clients that include Deloitte, Stop & Shop, Stew Leonard's, Whole Foods, Starbucks, Chanel, and Bloomingdale's – to name just a few! Co-Founder, President, and CEO of DGC, Gerry Ryan discusses the power of such relationships, as well as how the company has grown to its current esteemed position.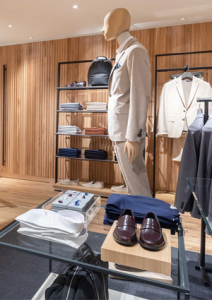 "Our business story is one about gradual development and hard work; when Brendan, Danny Ahern and I founded the company in April 1987, we never envisioned that the business would become what it is today!" Gerry begins. "For our first two years in business, we were focused on framing, drywall services, and finished carpentry, which we carried out largely on residential sites.
"The successful relationships we had cultivated with clients, vendors, and suppliers during our first two years enabled us to quickly spread our wings into general contracting work," he explains. "From there, we moved from residential to commercial, and then to retail and office interiors. Early on, we got a fantastic opportunity to build for some of the finest names in business. That led us into completing major projects, which then resulted in us building entire shopping centers and complex projects in the New York area."
Strong relationships
DGC's core aims and values have remained the same throughout its tremendous growth. "One of our main focuses, aside from creating lasting relationships, is to be trusted and respected as one of the best contractors in highly competitive sectors, such as offices, shopping centers, sports arenas, entertainment facilities and medical sites," Gerry details. "Over time, we have extended our efforts in these areas, adapting to the rises and falls of the economy and diversifying our client base, but our reputation remains strongest in the remodeling and construction of supermarkets, shopping centers, office interiors, medical spaces and other large retail spaces."
Today, the company's capabilities span preconstruction, construction management, general contracting, carpentry, and laboring services. "Our focus has always been based on creating long-term relationships in every one of these services," Gerry states. "We place the client at the heart of operations and strive day in, day out to deliver the best possible service. Our aim is to create a culture of mutual trust and respect between ourselves and customers, providing them with an open channel of communication."
Such relationships are evidenced by DGC's repeat customers, with numerous projects for Deloitte, Starbucks, Stew Leonard's, Whole Foods, Stop & Shop, ShopRite, and Eataly. For example, DGC completed the interior fit out of a ($30 Million plus), 100,000-square-foot multi-level new building for Deloitte in historic Morristown, New Jersey. Each floor consists of approximately 20,000 square feet of architectural and MEP office space including a sixth-floor open terrace with a view of the downtown and surrounding mountains. All the work was scheduled to be completed in eight months and was finished on time and on budget.
A winning outcome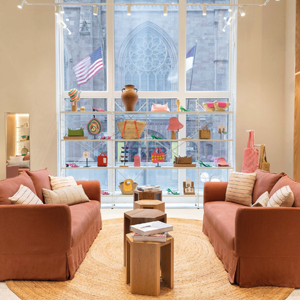 "One of our most challenging projects was at the Citicorp building, where we were contracted by 24 Hour Fitness, Derek Jeter Club to build a gym and full-size swimming pool in the basement of the famous skyscraper," Gerry recalls. "This was one of three gyms we built for the client, but this one was particularly difficult because we had to dig down several feet into solid Manhattan granite while being extremely cautious of water springs.
"The complications didn't stop there though; once we excavated the rock, we had to remove it from site in an extremely busy, high-profile area of Manhattan," he goes on. "Then, there were major structural beams that had to be cut out and replaced with structural steel to create space for an elevator to be installed to take guests from the main entrance, three floors down to the gym. The team worked incredibly hard, managing to deliver the project on time and within budget, despite challenging circumstances."
In terms of the people side of the business, Gerry is passionate about creating a work environment where his team can succeed and grow. "We constantly assess and develop effective policies, procedures, and processes in all areas of the business, so that our people feel valued and appreciated," he elaborates. "I believe that each person has a part to play in achieving a winning outcome, as no great achievements are accomplished effectively or efficiently without a collaborative effort. Something we've realized over the years is that every single one of us has another gear in us to raise our game if we only choose to make the effort to enact it."
Positive outlook
Turning to the year ahead, Gerry proposes: "Every year brings with it different challenges and 2023 is no different, challenges will inevitably arise for the construction industry, and we are already faced with potential difficulties. For instance, the possibility of recession alongside continued inflation is worry for many of us in the construction industry. There are still problems in areas of the supply chain too, such as labor shortages, price gouging, extended lead times resulting in delayed deliveries. We will also closely monitor interest rates and bank crises throughout 2023 to minimize the impact this has on construction business.
"However, I believe that our attitude in tackling and responding to issues is what makes the difference," he continues. "At DGC, we try to adopt a positive outlook and identify potential opportunities that can be achieved in any given situation. My main responsibility in challenging times is to get my team focused on the critical elements of achieving the best possible outcome within our immediate environment."
Further afield, "our goal is to grow the business year-on-year and maintain our reputation as a trusted and respected contractor," Gerry concludes. "We of course want to maintain our relationships with clients across the industry, which we have worked hard to establish over the last 35 years. Our main objective is to strive to be the best contractor, and if growth comes with that, it's a bonus that we are all very happy to achieve!"