Data technology and sustainability are driving the future of construction
For construction, the pressure to meet net zero goals is immense given the extent of the industry's climate footprint. The most recent UN IPCC report reinforced the dire state of global environmental goals needed to alleviate the worst impacts of climate change. Taking action, the Securities and Exchange Commission (SEC) proposed a sweeping climate disclosure rule that, if adopted, would mandate detailed reporting of public companies' climate-related risks, emissions, and net-zero transition plans.
Sustainability offers twofold benefits: Planetary health and human health. Public green spaces, for instance, sequester carbon, enhance air quality, reduce heat, gather stormwater, and remove pollutants. Simultaneously, green spaces lessen stress and enhance human cognitive performance for the people who live, work, and play within them. Optimizing the built environment will bolster the mental, emotional and physical health of the users, as described by ULI's report 'Greening Buildings for Healthier People,' which, in turn, is proven to result in higher returns for stakeholders.
The construction industry's legacy grows muddled by its colossal environmental impact: The built world, one of the largest global industries, accounts for nearly 40 percent of annual global carbon emissions. The manufacturing of building materials, particularly concrete and steel, and the construction installation process account for approximately 11 percent of emissions, and experts suggest this is a conservative estimate.
In addition to its carbon output, construction sees an annual spend of $500 billion in rework – 14 percent of total construction expenses. Rework is predominantly caused by poor communication – which causes low labor productivity and mistakes on job sites. Construction rework ultimately results in wasted materials while also requiring owners to purchase more materials – which, in turn, necessitates more spending and more carbon emissions.
General industry estimates claim that between ten and 30 percent of all building project costs can be attributed to wasted activities, such as schedule overruns from poor coordination and low labor productivity. The volume of solid construction waste generated worldwide every year is around 1.3 billion tons, according to Transparency Market Research. By 2025, this number is expected to nearly double to 2.2 billion tons.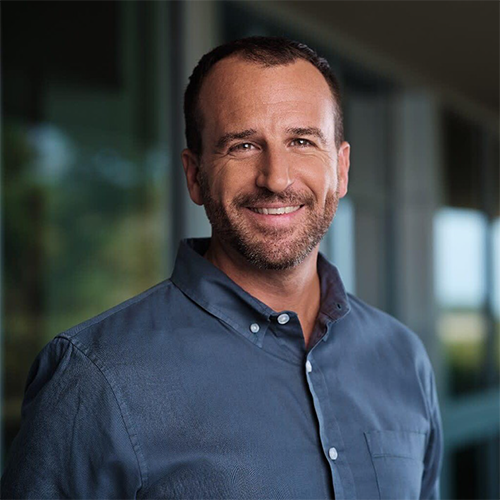 With less than one percent of building projects currently evaluated to quantify the scale and source of carbon emissions generated, there's a hefty learning curve in store for the industry. What's the path forward?
Data-driven solutions are construction's sustainability solution
Data derived from modern technology will empower the construction industry to continue rapidly incorporating environmental standards into its ethos. Strong digital tools update communication channels from fax, phone, and paper that result in poor communication with huge margin for error that provide better insights and significantly reduce construction rework and waste. The efficiencies that construction technology platforms drive into projects ultimately connote efficiencies that drive measurable sustainable action. For instance, notable time savings across project lifespans, rework reduction by addressing miscommunication and errors, connecting workforces for optimal project communication, and fuel usage reduction.
In addition, tracking and reporting on a company's environmental impact will soon be an industry requirement. This information, when tracked and analyzed, provides insights that ultimately create data-driven, informed decisions. While a complex feat, integrating embodied-carbon tracking – and, taking it a step further by reporting that data on a connected platform – will radically help owners and contractors understand the environmental impact of their supply chain. The digitization of the industry is an imperative ESG tactic that will soon be as fundamental for owners as tracking and reporting their safety, financials, and work productivity.
Green skills for a green industry
Beyond technology, green skills – those that benefit the sustainability efforts of an organization – provide an additional opportunity for transforming construction. With climate change concerns filtering into the job market – green skills listed on LinkedIn profiles increased by 38.5 percent between 2015 and 2021 – construction must emphasize the importance of green skills amongst its workforce. In turn, the industry will attract and retain talent – particularly amongst younger generations who are especially concerned about climate change.
Construction, however, has a green skill drain. Although the industry inherently utilizes green skills, construction workers are transitioning out of the industry at a faster rate than they are coming in. For every hundred construction workers transitioning into non-green jobs, as few as 47 workers transition into green and greening jobs. Simply put, the dilemma is that construction workers with green skills are leaving for non-green roles.
This talent gap comes at a moment that holds tremendous potential for widespread adoption: From retrofitting existing properties towards carbon neutrality, to carbon accounting and calculating, and identifying opportunities to source local construction materials and save on importing from overseas.
Construction technology and embodied carbon tracking will revolutionize how the industry understands its environmental impact through data. Climate technology is becoming a central pillar to improving and decarbonizing the construction supply chain. Technology and big data have proven to be powerful tools. Embodied carbon data in the hands of sustainability professionals will be nothing short of transformative.
Let's rebuild construction with sustainability in its foundation for the health of everyone involved.
Wyatt Jenkins
www.procore.com
Wyatt Jenkins is SVP Product at Procore, the global leader in the digitization of CRE. It provides heightened visibility throughout the project life cycle to key project stakeholders – owners, contractors, investors – and tracking and reporting on safety, financials, and productivity. It is the leading construction technology platform, with over one million projects and $1 trillion in construction volume, providing hyper communication across the CRE build cycle.