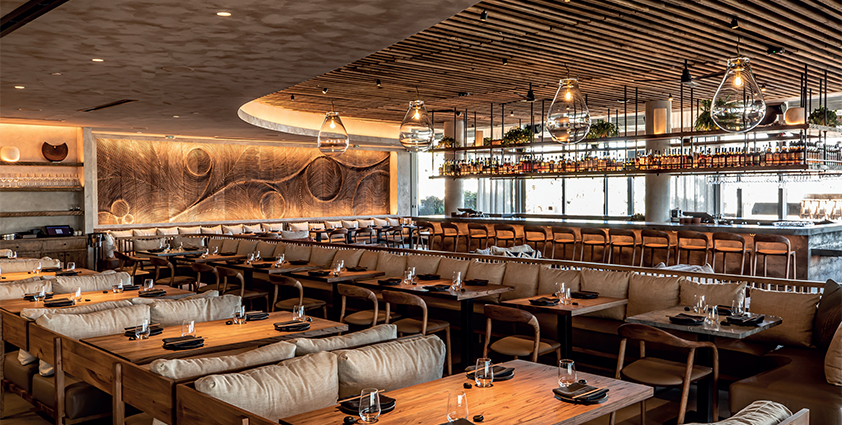 Keeping legacies alive
By putting family first, RCC Associates shows that general contracting can still be a personal affair
From Hawaii to Puerto Rico, RCC Associates (RCC) is known for delivering exemplary construction services across 33 US states. Founded in 1971 by Richard Raphael, the South Florida-based national general contractor was born out of what we might call a void since a discernible lack of high-quality general contractors, coupled with a burgeoning market demand, led to its promising inception.
Fast forward 51 years and RCC Associates is still filling that void. Trusted with full-scale national roll-outs, the company proves that it can keep meeting an ever-growing demand for immaculate attention to detail and superior finishing services.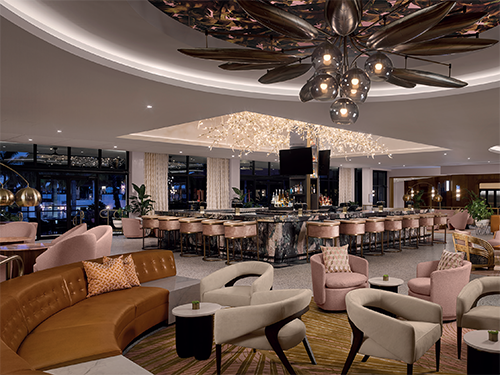 Originally striving to become the premier interior build out specialist within the local proximity, the goals and business aspirations of RCC Associates have somewhat shifted. Following continued success and nationwide expansion, the company is now widely regarded as a leader in general contracting across the US for a diverse range of construction services. One glance at the varied portfolio of projects completed in recent years attests to this: restaurants, hotels, high-end retail, fitness studios and specialty entertainment venues – all this falls under RCC Associates' impressive work remit.
RCC Associates attributes its success to robust, long-term relationships with instantly recognizable clients including The Cheesecake Factory, Zuma, Shake Shack, Del Frisco's Grille, Givenchy, Balenciaga, the Ritz Carlton, and many others. From these, RCC Associates happily leaves itself open to waves of further referrals following the delivery of first-rate and consistently on-time services. In turn, the company is creating more exciting opportunities for working with new clients on interior buildouts, luxury retail, mid-size ground-up construction, and brilliant historic renovations, all of which are designed to maximize customer value. Indeed, at least 90 percent of projects completed by RCC Associates are for repeat clients.
The positive feedback loop, built by these foundational relationships, continues. With now over 100 employees, RCC Associates has built a strong reputation for providing excellent satisfaction rates, both internally and externally. Quick to corroborate this statement is Rick Rhodes, Executive Vice President at RCC Associates, who began working for the company in 1983.
"I worked alongside Richard for 15 years, admiring the way he took care of his employees and his hands-on approach with customers," Rick explains. "He unfortunately passed away from cancer at the young age of 53 in 1998. His wife Beverly jumped in and took the reins, asking me to join her as partner in the company. She brought with her the determination and commitment that employees and clients needed at that time to overcome this tragic loss and build confidence in the future of the company. Since then, we've worked together in a very balanced and successful partnership for 24 years, growing the company from $17 million to over $100 million throughout that time."
Overcoming adversity, then, forms a crucial part of the company's history. But so, too, does family. Excluding company-client relations, familial relationships underpin the entire operation. "Over the past 20 years, Beverly's daughter, Robyn Raphael Dynan, has diligently worked her way up the ranks, through multiple positions within the firm, eventually earning her current role as President of the company," observes Rick. "As President, she manages approximately 110 employees (roughly 65 in the office and 45 in the field). At any given time, she oversees as many as 40 projects. She has followed in her mother's footsteps, playing a significant role in RCC consistently attaining its status as the #1 Woman Owned Business ranked by revenue. The company has always been a family-owned business and, I'm proud to say, she has undoubtedly kept her father's legacy alive."
That legacy continues, imprinting itself upon iconic storefronts, dining venues, and more across the US. RCC Associates, by virtue of its business philosophy, welcomes familiar and well-loved brands into its evolving family. "We are known for our repeat clients, especially in the hospitality industry. We have, for instance, built more than 600 restaurants to date. Our wide range of notable clients and projects include: Time Out Market, Del Frisco's Grille, Uncle Julio's, the Delray Beach Market, MILA, Harry Winston, Givenchy, COTE Korean Steakhouse, iPic Theatres, Story Nightclub, Barry's Bootcamp, as well as numerous hotel renovations like the PGA National Resort & Spa and the forthcoming update to the iconic Mayfair Hotel in Miami. All of these examples testify to RCC's expertise. We are especially proud of our long-term clients like The Cheesecake Factory for whom we have been working with for nearly 30 years and continue to do so on its recently acquired concepts like North Italia. Building over 90 projects for just one client is simply unheard of in the construction industry."
Yet that name, RCC Associates, has certainly been heard. New projects and exciting opportunities keep cropping up, and the stakes are only getting bigger. As Rick attests: "COTE Korean Steakhouse, located in the Miami Design District, is 5892-square-feet and emulates its flagship, high-energy, Michelin-starred New York City-based locale synonymous with marrying the fun and fire of Korean barbeque with the hallmarks of a classic, regal American steakhouse.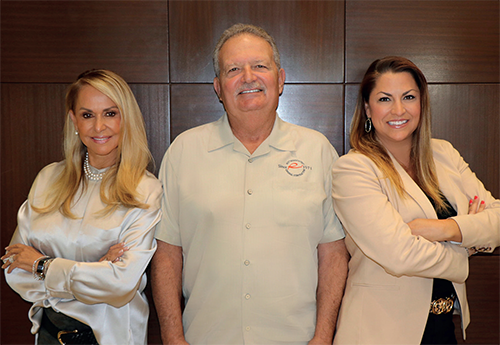 "Delray Beach Market, moreover, is 150,000-square-foot, four stories tall, and is filled with 27 local and regional eateries, making it the largest food hall in Florida," he continues. "We completed this exciting large-scale project for Menin Development, who hired us again to complete the new Ember Grill restaurant at the Ray Hotel. Another recent development is with MILA, one of the most sought-after restaurants in Miami. With its expansive rooftop terrace and intricate, organic design features, MILA was uniquely envisioned by founders Gregory and Marine Galy, and has since been brought to life by the RCC team. Working with prominent designer Olya Volkova, RCC implemented materials like reclaimed woods, unpolished floors, untainted stones, and handmade linen and cotton fabrics, thus creating a serene yet luxurious setting."
As is the nature of business, not all is plain sailing. Especially when hit with an unprecedented global pandemic. But, as we have seen, this was not RCC Associates' first meeting with adversity. "We have learned to be adaptable and proactive," Rick explains. "Our employees were incredibly willing and able to do whatever it took to keep things moving and get the job done. The culture of our company is what has led to the longevity of our employees. We have 26 people who have been with the company for over ten years and ten people who have been with us for 20 years or longer. Many of the leaders in our company began their careers in entry-level positions, including our VP of Project Management, Donna Robbins, who started out as our receptionist. We are a family-owned company with a hands-on ownership model that truly cares about the happiness of our employees and clients.
"As a team, we learn to adapt, and we keep moving, because construction is always changing. It doesn't give up. It's an industry where you can never know or learn enough. I think one thing that we have learned through the pandemic and other economic slowdowns is that – no matter what – people will always want to visit restaurants. The hospitality industry is thriving and is focused on creating experiences. We are seeing a lot of elaborate outdoor dining spaces and consequently we are installing many air quality HVAC systems to keep patrons safe and feeling comfortable. We are fortunate to have clients that are continually building and expanding. Reputation is everything in this business. Robyn, our President, is constantly looking for ways to improve systems or enhance communication with clients, office staff and on-site workers. There isn't a process implemented at RCC today that Robyn hasn't created, experienced, or altered to make more efficient. RCC has the infrastructure, processes, and reputation to grow the company in a way that is both deliberate and measured to guarantee the same quality of work and integrity that our clients expect. We are continually investing in the business, hiring talented and qualified people, and always working to improve every aspect of our business."
RCC Associates
www.rccassociates.com
Services:
National general contractor (US)