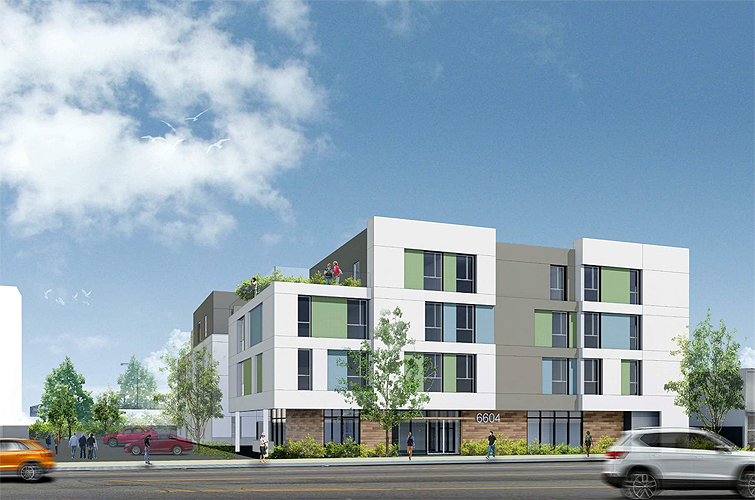 Committed to excellence
With dedicated employees who place a high value on integrity, R.D. Olson Construction consistently delivers projects that exceed its clients' expectations
Founded by Bob Olson in 1979, and led today by its President Bill Wilhelm, R.D. Olson Construction (R.D. Olson) is an Orange County-based national general contracting and construction management firm. Recognized for reliability and customer loyalty, the company is known for its hospitality construction experience, and a growing presence in multi-unit, senior living and higher education projects.
With an established reputation as a builder that is at the forefront of emerging technologies and building trends, R.D. Olson works diligently to meet its clients' vision for their built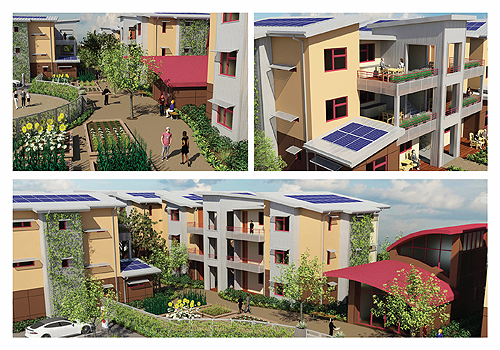 environments through solution driven teamwork, fast track construction, high quality finishes, and a proven expertise in its trade. Together, these provide a foundation for excellence that has resulted in an impressive resume of hotel, resort, multi-unit housing, country club, retail, and restaurant construction projects. Indeed, its client list includes such names as Marriot, Ritz Carlton, Kimpton Hotel & Restaurant Group, Starwood Lodging, UDR, MBK Rental Living, and Related Properties.
As one would expect from such an experienced general contractor, R.D. Olson provides a broad range of construction services – from ground-up construction to innovative renovations – that embody emergent trends and technologies to deliver best-in-class results.
Within the spectrum of pre-construction, its services include budget preparation and value engineering, materials and methods evaluations, logistics/phasing/schedule analysis, building information modelling (BIM), design build and design assist, and subcontractor qualification and selection. Meanwhile, from a general contracting point of view, its efforts encompass budget management, schedule monitoring, furniture, fixture and equipment purchasing, quality control and assurance, LEED and CalGreen management, safety programming, and building systems training. Lastly, the company's development services include site analysis, lease negotiation, design management, and turnkey delivery.
The success of R.D Olson over the years is rightly attributed to a staff of dedicated employees who place a high degree of value on integrity, and have the experience to excel in commercial construction. These men and women operate in line with a company culture that promotes teamwork, respect for one another, pride of ownership, and an unshakeable commitment to quality. This culture permeates everything that the company does.
Looking at some examples of R.D. Olson's accomplishments since the turn of 2021, these help to paint a picture of a thriving organization that continues to be trusted to deliver first-class projects across multiple industry sectors. Projects that the company has broken ground on during the first six months of this year include the Las Flores Santa Monica and West Terrace affordable housing projects, and the Clearwater at Glendora, a Clearwater Living project in the San Gabriel Valley area of Los Angeles County. The Las Flores Santa Monica project will feature a 73-unit, 94,000-square-foot community made up of one, two and three bedroom domains, and is expected to be completed in the fall of 2022. West Terrace is a 64-unit, four-story sustainable housing community, which will boast wood frame apartments designed to achieve LEED Gold certification, and is expected to open in the summer of 2022.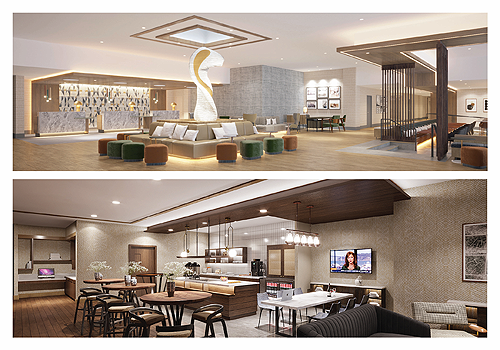 Clearwater at Glendora, meanwhile, is a 117-unit, 107,980-square-foot assisted living and memory care facility that will specialize in the care of people living with Alzheimer's or other forms of memory impairment. Residents will have the option of single or double occupancy rooms, with studios, and one and two bedroom layouts available. Residents can also expect to receive 24-hour care and concierge services. Construction on the complex is expected to conclude in the fall of 2022.
More recently, in May 2021 to be precise, the company also announced that it would be embarking on a couple of exciting new projects. One has seen it commence with the construction of Napa Creek Village, a long-anticipated 48-unit multifamily housing community in the heart of wine country. Located on 2.5 acres of land, this community will include sustainable design features and will bring affordable rental options to the area. The property's nine buildings – consisting of two one and two bedroom and studio options – will cover 47,004-square-feet of space, and will reach completion in November 2021.
The other project referred to above, involves the renovation of the Sheraton Park Hotel at the Anaheim Resort in California. The renovation will include a full modernization of the guestrooms, as well as improvements to the common areas. This will modernize the property, bringing it up to the current brand standards of its new owners – Taconic Capital Advisors – when it reopens in mid-2022.
What these various projects re-emphasize is the fact that, backed by an excellent track record that spans more than four decades, R.D. Olson has built a successful, financially sound business platform that sets the stage for a trajectory of growth in the years to come.
R.D. Olson Construction
www.rdolson.com
Services: General contracting and construction management