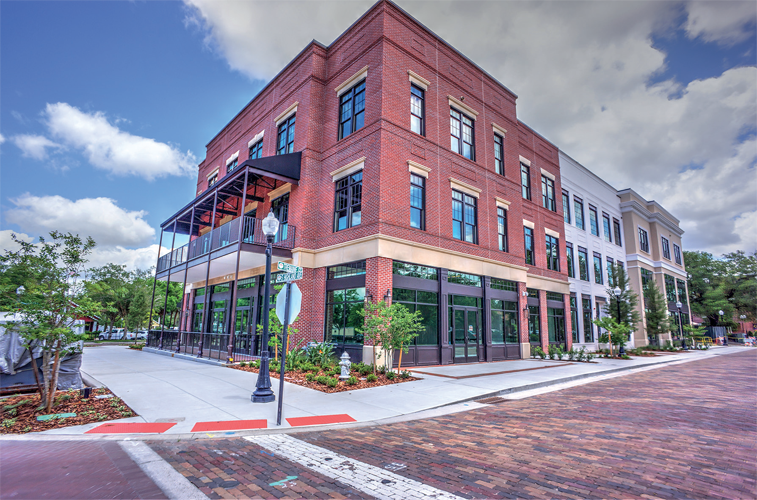 R. C. Stevens Construction Company
Cemented with integrity
One of the oldest and most experienced construction companies in Florida, R. C. Stevens Construction, continues to be uncompromising on the level of quality work it delivers
R. C. Stevens Construction Company may be celebrating its ninth decade in the construction industry, but that does not mean that its belief in leading service delivery has become a little rusty. The business remains as determined as Ray Stevens was back in 1926 when he was the first builder in Orlando to provide both design and construction projects for his clients. In those early years, he was a pioneer of the design/build process who earned great respect for his integrity, innovation, keen sense of quality, and the ability to handle it all. Now, almost 95 years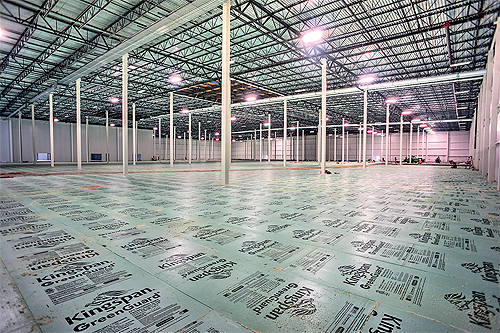 later, President and sole owner, Tim Keating, shares with Construction Today the fantastic accomplishments this award-winning company has achieved throughout all these years. "Back in the days of its creation, towards the 1930s, Stevens entered the industrial market to design and build fresh fruit packinghouses, citrus processing plants and bulk storage structures, as well as to do general commercial construction work for ice-making and refrigerated buildings using cork insulation," he begins.
"Stevens then entered the healthcare market, building Orlando General Hospital's Nursing School in 1940, and the hospital's 1948 expansion. Joined by his son Allyn in 1952, Stevens' excellent relationships continued with citrus owners resulting in major design/build work in the citrus canning, concentrate, processing, and bulk storage industry, including the first commercially operating citrus concentrate plant for Vacuum Foods – later known as Minute Maid, then Coca-Cola," he continues.
In 1993, as part of a business continuation plan, David J. Smith and Tim were named President and Vice President, respectively. Both helped accelerate the company's growth with larger projects for other citrus processing plants across Florida. Tim tells us more of the inner-workings of the business that continue to sustain its success. "While most of our projects are in the southeast, we go where our clients need us. Many of our successful Florida food and beverage partnerships trust us and know that we understand their company's needs and how they operate," he says.
The fact that R. C. Stevens is still in business after 95 years is a point of pride for Tim and his team, and being a smaller business, the company culture is driven by camaraderie, communication, and collaboration. "An entrepreneurial spirit is encouraged, which allows for personal growth and independence. It's an atmosphere where we can have discussions that are passionate about what works and what doesn't. We don't change things for change's sake, but we change things to keep people challenged," he expresses.
This dynamic is what has led the team to stack up an impressive portfolio of projects, from industrial works to historical renovations. For example, in Florida, the Bond Building is a creation very close to the team's heart because it now serves at the company's headquarters. "After a gruelling 17 months of renovation and restoration of this 1912 building in downtown historic Winter Garden, R. C. Stevens moved its main office from Orlando into this hip new building and served as the general contractor for the subsequent restoration efforts," says Tim.
In 2011, The Bond Foundation Inc, a private grant making foundation, undertook the renovation of two buildings, one of which has been unoccupied since a fire tore through it in 1979, and the other having its second floor condemned since the 1960s. After 100 years of standing, the building is back to being the cornerstone of historic downtown Winter Garden.
Tim explains that the 18,000-square foot building, which originally was a farm equipment and supply store, also was one of the first brick buildings to be constructed in Winter Garden. The walls and roof supports date back to the original structure, and the metal hoists that were used for lifting the farm equipment remain in the ceiling.
According to him, the building, which compromises of two side-by-side adjoined buildings, now also consists of a new steel and wood skeleton that was installed to reinforce the original brick construction.
"The history of the building is part of the décor and speaks throughout in photos and its brick walls. Traces of a fire, which nearly destroyed the building in 1980, are still visible in the charred bricks that remain in several areas, including the conference room and in my office. The fire damaged some of the walls so badly that additional load-bearing supports had to be added during the renovation," Tim shares.
A project currently underway is at Peace River's world-class citrus operations at its plant in Bartow, FL. R. C. Stevens Construction has provided design/build services for both Peace River Citrus and Coca-Cola North America for several decades. Knowing the processes and management of both companies has made R. C. Stevens an excellent design/build contractor of choice. "We are currently providing construction management for a 360,000-square foot design/build process facility, which will include cold storage, process, and packaging areas along with utilities," says Tim. The expected completion of the project is expected for January of next year.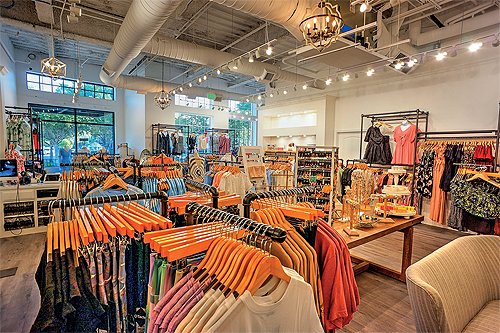 Another project in the works is The Exchange building. Tim explains how the traditional building design exemplifies the essence of the Plant Street district, with a layout that blends in perfectly with the neighboring historic buildings, landscape, and amenities to complement the small-town charm of Winter Garden. The building features modern office space on the second and third floors, with a mix of restaurants and small shop retail users on the first. The upper two floors contain state-of-the-art finishes and elevator lobbies. The floors are designed with large column spacing, allowing for tenants ranging from 2,500 square foot up to 14,000 square foot per floor. The ground floor space is designed to accommodate a variety of restaurant space up to 7,000 square feet and retail space ranging between 1,000 and 4,000 square feet.
"Although the building appears to be three separate buildings, they function as one. The benefit of this approach was that the interior structure is open enough to accommodate modern tastes, while the exterior is in keeping with the historic nature of the area," he highlights.
The ability to adapt in conditions that are continually and unexpectedly evolving is a skill required by all employees of R. C. Stevens, which is how the business was able to cope admirably with the unprecedented circumstances of Covid-19. "Our resilient team never missed a beat during that time and developed many strategies to stay healthy, both physically and mentally. We were blessed to be working on projects that kept moving, while adhering to the CDC protocols. Even though the pandemic made it difficult to receive PPE at the onset, our safety manager worked with a local 3D-printer company to create pseudo masks with disposable filters," adds Tim.
"Our employees contributed to a bi-weekly newsletter that shared ideas to keep each other informed and connected; like photos of how their families were coping, and team member tips on working from home and best practices. It was also a platform to continue recognizing each other's efforts and updates on projects; all to keep us connected as we were apart," he notes.
During this time, transparency and accessibility were considered a top priority for Tim, who every Friday afternoon would send out an inspirational video talk and on other days of the week hold 'coffee talk' Zoom meetings to encourage dialog between the team members. "It became an important way to keep our team intact and provide that much needed emotional uplift," he says.
Now that the business is on a strong uphill trajectory, the future is looking promising for the construction company. "I see us continuing to grow by advancing that culture of teamwork, excellence, integrity, and honesty to another new level. I want to boost innovation and bring purpose and self-satisfaction to our employees where they want their best friends to work with them. I want the word 'work' to be associated with satisfaction and fun, while at the same time be challenging and exciting," he elaborates.
To work with this business is to understand its vision to exceed client expectation. According to Tim, this is easily achievable with a work ethic that is dedicated to a job well done, something that is not always taught in higher education. Although he has nothing against higher education, he believes that many skills needed in the construction industry can be learned through an alternative approach to going to college. "I've been exposed to many people who own companies and have never been to college, never had that school loan debt hanging over their head because they went through an apprenticeship program that allowed them to earn while they learn. As such, they were able to control their own destiny and capitalize on the opportunities presented to them. This is a great industry with enormous opportunities," he concludes.
Ray Stevens would be proud to see where his company is now and that his ideals of integrity, innovation and quality remain embedded in his business, even today.
R. C. Stevens Construction Company
https://rcstevens.com
Services: Industrial, Healthcare, Commercial, Design/Build