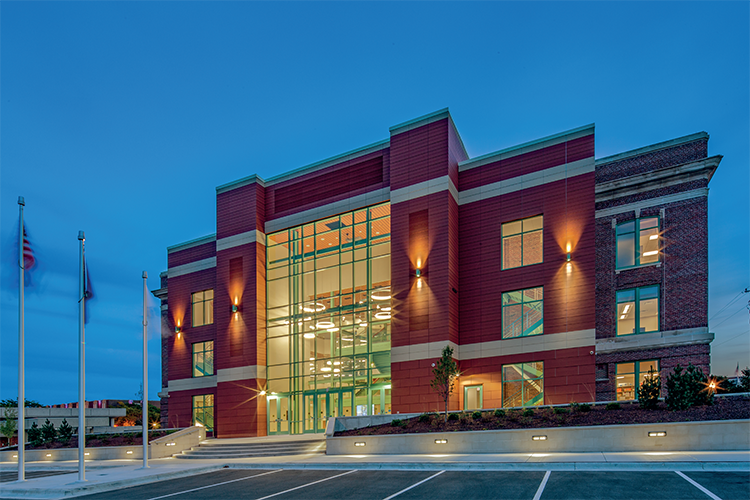 Staying one step ahead
Multi-generational, family-owned construction company, Quasius Construction, continues to see success as it takes on new challenges in the multi-family and commercial building market
For over 130 years, Quasius has provided forward-thinking construction solutions to customers in the commercial and industrial industries. Quasius, which has been family-owned and operated since inception, is a strategic partner that works hard to manage project supply, budget and schedule parameters from conception to project completion. Having overcome traditional challenges over the past few years, Quasius is now expanding its team, and taking on exciting new multi-family, commercial and industrial projects.
Since being founded in 1891 Quasius has come a long way, as the company's President, Matt Quasius, reveals: "The company was founded by my great-grandfather 131 years ago. He started as a residential contractor with a horse named Daisy, and a foot-powered saw." During that time the company has evolved tremendously, but it has always remained focused on building relationships. Matt shares: "That has been my family's core value; collaborating with customers and our industry partners, developing long-term, mutually beneficial relationships, is the foundation of Quasius.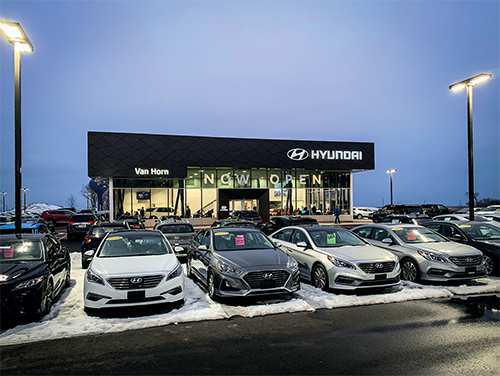 "Going forward, we will continue as a strategic industry partner to numerous new and existing customers. While the company's focus has historically been in manufacturing and industrial warehouse space, Quasius also works in a number of other industries, including multi-family housing, commercial construction, and educational buildings."
Over the course of four generations, Quasius has developed a depth of industry knowledge that makes it a valuable partnerto customers across a range of different sectors. "Today, we primarily do design-build work, which means we are collaborating with customers during the early stages of planning and conceptualizing. We like to help customers make smart decisions early in the design process, so that they may benefit from value engineered design requirements, which focus on building needs and materials. This also helps us establish the correct budget and schedule, which are the main variables that we manage, beyond quality and design.
"Our model allows us to work across a number of different markets, with different customers. The labor market is extremely tight, so our clients often have other responsibilities that they are working on simultaneous to focusing on their construction project. They rely on Quasius to help them with planning, scheduling and site management, so that they can focus on doing what they need to do to run their business," states Matt.
Forward-thinking is an integral part of the way Quasius works "The biggest secret to our success is the ability to have a very long-term perspective on projects, and put the client's interests first. We focus on building long-term relationships with our customers, and we consider all of them to be long-term partners of the company.
"If that means coming up with designs and ideas in advance of when the client needs to break ground, we do that. Our ability to look ahead has garnered a lot of respect within the industry, because it highlights to customers how we are looking out for them and their long-term needs."
Treating each and every customer as a valued partner is part of Quasius' ethos as a family-owned and operated company. "Being a multi-generational family-run company has definitely been an advantage," confirms Matt. "That has influenced our working culture for the better; we focus a lot on our core values both internally and externally.
"Our core values are that we treat everyone with respect, and we are a family, so we look out for each other. Being a family also allows us to recognize when someone else needs support, and holding one another accountable when necessary. We love coming together to solve problems, which is especially useful in the construction industry, where nothing ever goes 100 percent according to plan. It's about how you respond when a situation arises, and you need to pivot.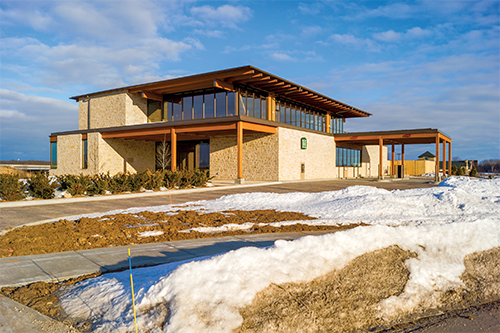 "We also share the value and profit that Quasius generates. We are in business to generate revenue, but we also want to help our customers make money for themselves; I think that understanding is what makes us a strong strategic partner, as we take the approach that, everyone will come out winning," he continues.
Working together as a family also helped Quasius weather the storm of Covid-19, and the supply chain issues that followed in its wake, as Matt discusses: "There have been numerous challenges to overcome in the last few years, and absent our core values we may not have come out as well. At Quasius, we are a team that supports one another, and that means we are really focused on communication and being proactive.
"Our ability to problem solve in collaboration with our employees and industry partners makes us nimble and solution-oriented. Most of our customers were very understanding because they were facing many of the same challenges in their own businesses; in the end it was about working together to minimize the impact on schedule and cost.
"I am very proud of my team and their ability to prosper through difficult times. Especially in early 2020, when there was a lot of uncertainty about whether we were going to be able to get our construction projects off the ground. The way our people responded was incredible."
As restrictions and shortages begin to ease, Quasius continues to thrive. Having taken on a number of exciting new projects, the company prepares for a strong year in 2022. "This year is forecasted to be an exciting one for Quasius. We have a couple of projects coming up in the food industry, including additions to two cheese production plants. We are also working on a couple of multi-family home projects, which we will be breaking ground on shortly. Finally, we have a townhouse project and several industrial projects coming up later in the year, so we are quite busy," enthuses Matt.
In the long-term, Quasius will expand its team in order to match the company's organic growth, as Matt details: "We anticipate needing to grow our team in the near future with additional project managers, field personal and a marketing coordinator this year. In order to facilitate the growth we are expecting, we need more people on board."
As the construction industry gains momentum, Quasius establishes itself as a reliable, forward-thinking, and experienced partner for customers throughout the Midwest. As Matt concludes: "In our particular area the market is very strong, especially on the manufacturing and industrial side.
"There are normal challenges that impact lead times and material shortages, but that really just enhances the benefits Quasius provides by partnering early in a project. We identify those longer lead time items, get them ordered early and accelerate construction schedules, while minimizing the effect of lead times on the supply chain."
Quasius
www.Quasius.com
Services: Commercial and Industrial construction