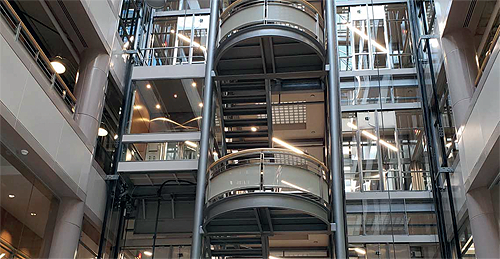 Going up
A full-service elevator company, Quality Allied Elevator serves the Greater Toronto Area (GTA) – the most populous metropolitan area in Canada
Maintaining approximately 2,500 elevators while providing 160 modernizations annually, Quality Allied Elevator is the GTA's largest independent elevator service expert, and also one of the largest independent elevator service companies in Canada.
The foundations of what would evolve into the company we see today were set in the 1940s as an elevator motor repair facility. Thanks to a variety of strategic acquisitions and alliances, the business has expanded in scope and size – Phil Staite, Senior Vice President at the firm, gave some insights into its origins. "Rick Sokoloff started a company called Quality Elevator in 1991," he began. "Rick built up the maintenance base of the company through a lot of hard work, one elevator at a time, while personally repairing and maintaining the elevators.
"Quality Elevator then partnered with Allied Elevator Group in 2000, forming Quality Allied Elevator, and the company continued to prosper and grow. Quality Allied Elevator added new construction and elevator modernizations to its portfolio. Quality Allied Elevator became a leader in elevator modernizations, as this market continued to grow, it did less new construction."
Having referred to the modernization side of the business, there are some interesting statistics that really highlight the everyday wear and tear that an elevator can experience. So, for example, a residential elevator can make more than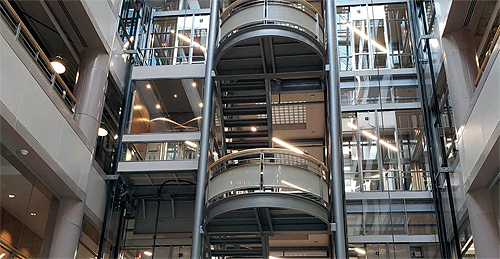 700 starts in one day, while a commercial or institutional elevator can make more than 1,000 starts per day. That's more than 250,000 starts each and every year! Furthermore, even after years of reliable service elevators may still need to be upgraded – whether that is to meet the changing needs of a building, meet code requirements, compete with more modern buildings, or increase safety and reliability.
With this many journeys, it is clear that elevator owners won't want their equipment out of service for long and this is one of the strengths of Quality Allied Elevator – thanks to its years of experience in modernizing all brands of elevators, it is able to complete work quickly and efficiently to minimize down time and disruption.
Regularly maintaining elevators to ensure that they are running smoothly is also one of the mainstays of Quality Allied Elevator's offering, with the driving forces behind this being safety, reliability and service. It has developed comprehensive, preventative maintenance programs that result in elevators performing at the highest level possible. This approach again reduces unnecessary downtime while maximizing equipment's life cycle.
Finally, along with modernizing and maintaining comes major repairs – Quality Allied Elevator can undertake all types of major repairs, quickly and efficiently, to ensure that the equipment is back up and running as soon as possible.
Thanks to its years in the industry, Quality Allied Elevator is also not phased when faced with obsolete parts. With many elevators being well over 25 years old, many components cannot even be purchased anymore. Quality Allied Elevator harvests many obsolete parts when modernizing elevators, to try to keep the old elevators operating until a modernization can be planned.
Phil agreed that technology is continually changing in the elevator industry, and it is something that Quality Allied Elevator frequently has to address. He gave some examples. "During Covid-19 we have air purifiers for elevator interiors, as well as push buttons that are touchless. The dispatching of elevators is continually improving, and elevators are getting smarter, resulting in less wait times for the riding public. For high rise elevators, there is regeneration of power that can go back into the system of building resulting in a power saving," he said.
All of the above services provided by Quality Allied Elevator are delivered by very skilled crews. These teams of highly trained technicians drive fully stocked vehicles and are in constant communication with the Dispatch Centre. The technicians service fewer elevators per route to provide each customer with superior service. As a business that relies on these very skilled employees, Phil shed some light on how Quality Allied Elevator trains and develops its staff. "We have our own training facility called the Elevating Devices Training Academy," he explained. "This is a separate facility for regularly scheduled training and education. At the Elevating Devices Training Academy, we have a classroom and elevator equipment for ongoing training of our elevator mechanics and continuing education.
"We also have a Director of Field Training, who trains apprentices and licensed technicians on site. He trains our technicians on the newer equipment coming out and also shows the younger technicians and apprentices how to maintain and troubleshoot the old equipment.
"We also set up education for our client base to help educate them on the operation of an elevator. We also teach them what Quality Allied Elevator is responsible for in a contract, what they should check before making a service call and what the owner is responsible for. We find that we all work much better together when our clients have a better understanding of the elevators in their building."
The approach detailed by Phil also illustrates Quality Allied Elevator's 'customer first' attitude – the business strongly believes in customer communication and that its dedication to this area is what sets it apart from the competition. "Our phones are answered by our receptionist and people do not go into voice mail. Our entire infrastructure is set up to keep our customers informed about their elevators," asserted Phil. "We have dedicated Modernization Project Managers who work directly with our clients during the entire process, as well as dedicated Service Managers that work with their maintenance customers to schedule service work and who the Property Managers keep updated on the operation of their elevators. All customers also have a Customer Service Representative to help them with their portfolio. They get to know their representative and can contact them at any time."
All of the employees at Quality Allied Elevator are committed to responding to clients' questions and supporting them by ensuring that they speak with the correct person based on their inquiry. As Phil mentioned, when called during regular business hours, clients will always be speaking with a live person on the other end of the line, and its after-hours service is also a live service and has access to both on-call technicians and an on-call supervisor. "Communication is an integral part of our business," agreed Phil.
This philosophy requires the staff at Quality Allied Elevator to uphold the highest standards and Phil acknowledges that the company's team and their willingness to do the right thing – not necessarily the easiest thing – is a real differentiator for the business.
He went on to give an example of a recent interesting project that demonstrated how technologically challenging the developments Quality Allied Elevator undertakes can be, and showed the range of skills and equipment that is needed on a complicated scheme. "We recently completed 700 Bay Street, Toronto, with the contractor PCL Construction and the owner Kingsett Capital. The existing building was 25 floors and they were adding five floors to it. This was being done while the building, which was mixed use, business and residential, was fully populated.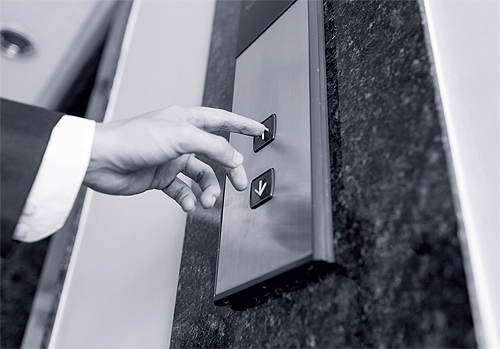 "There were seven elevators using the same machine room consisting of a five plex and duplex. The hoistway for the duplex was extended through the existing machine room while always keeping the five plex and one elevator out of the duplex operational.
"The existing machine and controller were lifted up the through the building and placed in the new machine room, while keeping the other elevator in the group operational. At the same time, it continued to service 25 floors of residential patrons during the construction of the building!"
Quality Allied Elevator is awarded complex builds such as this thanks to its proven track record and its demonstrable ability to protect clients' capital investment and enhance their buildings' operation and image. Many customers have celebrated decades' long associations with the company and its principals, and thanks to its size, it is large enough cope with the more technically challenging contracts, at the same time as being small enough to have the flexibility required to meet the needs of clients in a constantly changing market.
Looking ahead, Phil believes that the future looks bright for Quality Allied Elevator – but like all businesses he can hardly wait to see Covid-19 in his rear-view mirror! The company has weathered the storm thanks to its separate operating areas. "We are fortunate that we have a large service business," he said. "We find that our modernization business has really slowed down. We are keeping our modernization infrastructure in place so that we will be able to service our clients once we return back to normal. With the great people we have working here, providing continued great service, then we will have continued growth."
The company will also continue with its admirable charity work. "Unfortunately, we have lost employees to cancer, heart problems and strokes," said Phil. "We have done major fund raisers for these charities and we have also raised money though golf tournaments for mental health. We are appreciative how the industry always supports these events."
Quality Allied Elevator is one company that has managed to assemble all the components for success under one roof. Thanks to its company culture and continuous dedication to excellent customer service, it looks set to continue to keep elevator passengers traveling effortlessly for many years to come.
Quality Allied Elevator
www.qualityalliedelevator.ca
Services: Elevator contractor