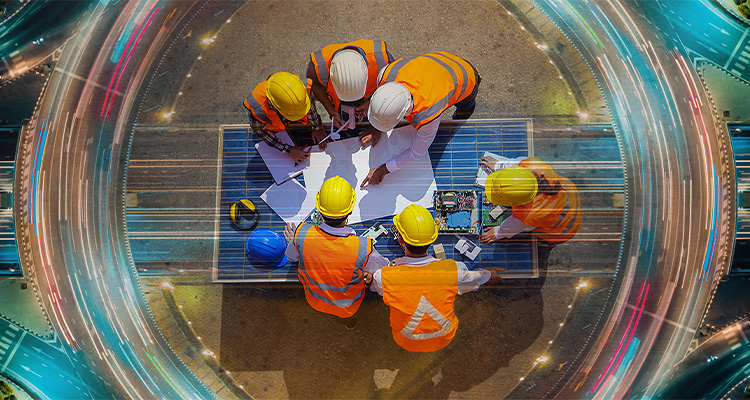 Protecting construction schedules: five strategies to minimize supply chain disruptions. By Daniel Stilling  
A construction company's track record of delivering projects on or (better yet) ahead of schedule has been a longstanding benchmark for evaluating a firm's capabilities. Construction professionals often highlight their skills in effectively managing schedules, procuring materials, and efficiently coordinating critical project aspects to ensure jobs are successfully delivered and closed out by the originally agreed-upon completion date.  
Consistently delivering this value depends on a certain level of stability and predictability in the global market – which we haven't truly had since March 2020. 
The construction industry is resilient, though. Determination and creative thinking led to the emergence of new project management strategies that enabled firms to meet schedules despite supply chain volatility caused by factors like price spikes, material scarcity, and domestic and overseas transportation constraints. 
In this article, we'll discuss five strategies firms can implement to reduce risk and keep their construction schedules moving forward despite supply chain instability.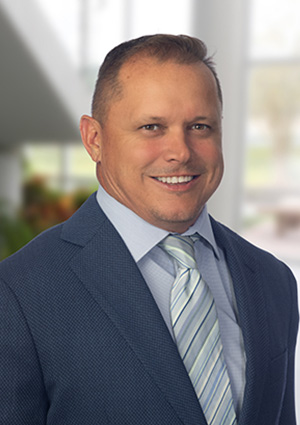 1. Accelerated scope definition 
In the process of defining a project's scope, time is of the essence. Even a slight delay in making a single decision can set off a chain reaction that affects your entire project timeline, putting your speed-to-market goals at risk. 
Facility owners should approach new projects with clear goals and a high-level vision of the final facility, which the construction team can then help fine-tune from a feasibility and strategic planning standpoint. The faster the scope of work and design can be defined and approved, the better it will be for their project's lifecycle. 
In addition, the quicker these decisions are concluded; the earlier project managers can initiate the procurement process and commence the coordination of critical disciplines and logistics. Material prices and availability are subject to constant fluctuations, so the earlier the orders can be placed, the better construction teams can adjust to unforeseen changes and stay within initial budget estimations. 
2. Proactive procurement 
Traditionally, materials are purchased after the design is finalized or a minimum of 60 percent complete to mitigate modifications made during the progression of the design phase. It is imperative to focus design efforts strategically for the respective disciplines experiencing supply chain and cost fluctuations. When material shortages or costs are predicted to fluctuate significantly, it may be worthwhile working directly with suppliers to lock in material purchases. Critical materials such as electrical gear, structural steel (joist/deck), dock equipment and thermal supplies are prime examples of where the design effort needs to be focused earlier in the project lifecycle. The results of identifying long lead items, planning for finalizing strategic design efforts and initiating the procurement for these critical items will serve the project schedule, lock in cost, and allow focus to shift to the remaining buyout and delivery of the project. This strategy can help firms gain time on a project schedule that might have otherwise been lost. 
3. Strategic schedule resequencing 
Accurate construction sequencing is paramount to ensure a seamless project execution. There are multiple factors and advantages associated with the timing and logical sequencing of tasks within a project timeline. The flow of the project needs to be established during the design phase, effectively communicated to all team members, and religiously adhered to in the field. Any deviations from the original plan, should they be required, will require comprehensive review and buy-in from all parties to ensure the schedule and cost impacts are mitigated. For example, should the schedule dictate, it may be required to sequence rack installation with a buildable mix that allows you to chase the wear slab contractor out of the warehouse space. Access, traffic patterns, lighting, ventilation, pour sequencing, cure time and loading considerations will all need to be evaluated to successfully implement this approach. This approach requires thoughtful planning and flexibility to perform and isn't always ideal, but it has the potential to make a significant difference when executed well. 
4. Finding alternatives 
Balancing lead times and schedule deadlines can be tricky, even under normal circumstances. With the current state of the industry and supply availability, building owners and project teams must be nimble and prepared to make changes. Keeping schedules on track may require finding alternate materials or vendors or making design adjustments that help protect the schedule. Consider the following questions: 
■ Am I willing to accept my preferred vendor's lead time? Are there other vendors who can deliver faster?  
■  Is it cost-effective to pay higher upfront costs in exchange for shorter lead times and faster completion? 
■  Are there viable alternative building materials? 
■  Is there a design aspect I can value-engineer out of my current project? Can it be added in future expansions  
or renovations? 
5. Modular construction 
In new projects, the strategic use of prefabrication and modular construction can provide schedule certainty from the onset. While this approach may require a higher upfront investment from procurement, any item that arrives pre-assembled will save construction teams time in the field.  
Looking to the future 
Thankfully, the global supply chain is on the mend. Long lead times and lengthened construction schedules will remain a reality, at least for the foreseeable future. Still, project teams can gain back some control over their timelines by implementing different management strategies and being transparent about market conditions with building owners.  
Daniel Stilling 
www.stellar.net 
Daniel Stilling is the Logistics Operations Manager at Stellar, a fully integrated design, engineering, construction, refrigeration and mechanical services firm serving commercial, industrial and public sector markets across the United States. More than 750 Stellar employees create award-winning food processing plants, refrigerated warehouses, distribution centers, commercial buildings and military facilities. In addition to its Jacksonville, Florida, headquarters, Stellar offers service and support locations throughout the United States.