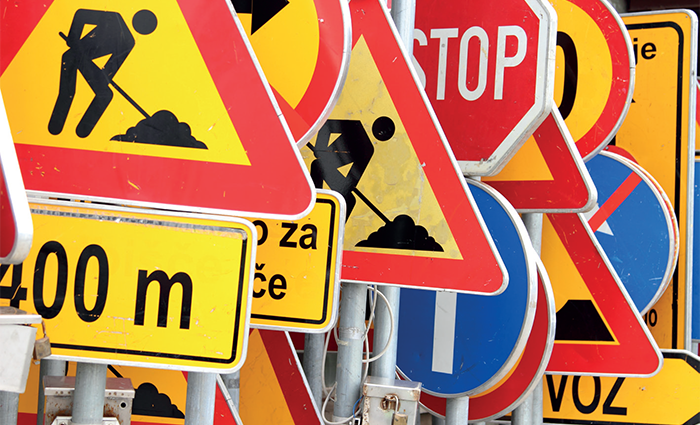 Proper work zone setup and training increase site safety says Mark Ludewig
Proper work zone setup and training increase site safety says Mark Ludewig
Construction can be a serious risk when work zones are near or on roadways and motorists do not respect the work zone. Guiding the public through these sites in a safe and efficient manner depends on proper setup and training.
Motorists may be required to navigate through complex work zones with an array of signs, barrels and lane changes. When drivers are not paying attention, it can lead to a dangerous outcome. Likewise, an ineffective work zone setup and/or lack of preparation only invites greater risks.
The following recommendations can help you plan proper construction work zones and improve safety. While each zone is different and deserves careful consideration, these guidelines generally apply to all job sites.
The cardinal rules of work zone safety
There are basic rules that should be applied to setting up and protecting any work zone. In combination these measures create a stronger defense against the unpredictable by keeping eyes – and minds – on risks at all times. Critical considerations include:
A detailed hazard assessment delivered as part of a pre-job safety briefing
The use of visual/audible traffic control PPE designated for the project
The use of proper safety equipment such as arrow and message boards
An on-site Qualified Traffic Observer (a protector/flagger) to alert people to danger
Safety briefing
The pre-job safety briefing is a meeting with members of the work crew to discuss the type and phasing of the work being performed, hazards in and around the work area, configuration of the work zone, set-up of the work zone, temporary traffic controls and other protections utilized, emergency signals and procedures, and all STOP WORK procedures. A briefing should ALWAYS be completed at the beginning of EVERY job before setting up the work zone for that day. A new safety briefing should also be completed with each shift change or if the work assignment changes, if environmental conditions change, when new personnel come aboard, or as additional work site hazards are identified.
PPE
Every work site demands the selection, use and care of appropriate PPE for each affected worker who is responsible for having these items at all times, maintaining issued items and using them when applicable. This includes:
High-Visibility class three apparel such as reflective safety vests and related apparel that are widely available for a variety of project needs and environmental conditions
A hard hat, safety glasses, gloves and safety toe boots that should be standard wear for those assigned to protect work sites
A storm whistle that is worn and accessible at all times, that is also attached to a breakaway lanyard so as not to pose a choking hazard. Whistles should only be used to alert workers to imminent danger and never to get the attention of a driver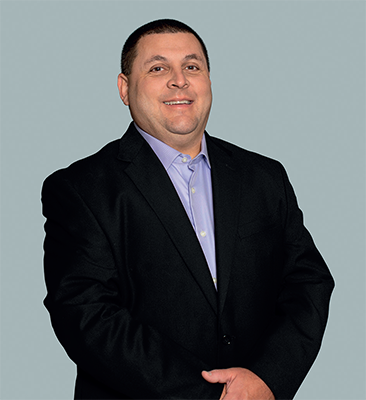 Safety equipment
A broad range of traffic control equipment is required to meet various project needs. Commonly this includes channelizing devices such as barricades, cones and barrels as well as Truck-Mounted Attenuators (TMA), arrow boards and signs/message boards.
From shoulder work to parking lane closures to lane shifts, each temporary traffic control scenario must be set up according to the specific requirements of the site. No two scenarios are exactly alike as street design, traffic volume, motorist line-of-site and a host of environmental factors – that can change rapidly – all play a part in determining the need.
A traffic management services provider will follow approved procedures for safe work zone setup that also align to state and local regulations. The Manual on Uniform Traffic Control Devices for Streets and Highways, or MUTCD, defines the standards used by road managers nationwide to install and maintain traffic control devices on all public streets, highways, bikeways and private roads. The MUTCD is published by the Federal Highway Administration (FHWA) under 23 Code of Federal Regulations (CFR), Part 655, Subpart F. Note these are standard guidelines only – all work zone setups should have the full consideration and approval of a qualified traffic control specialist prior to deployment.
Traffic observer
Construction projects can occur in close proximity to road traffic, creating a potentially dangerous environment for workers, drivers, and pedestrians. In many cases a temporary traffic control zone is needed to protect workers, as well as to allow for the safe and efficient movement of pedestrians and traffic through or around the zone.
In addition to their duties as a protector/flagger, a qualified traffic observer will continually monitor traffic conditions and warn co-workers who are installing temporary channelizing devices like cones and barrels, or who are removing debris from the roadway. This person must:
Remain vigilant and alert at all times to recognize dangerous traffic situations
NEVER turn their back on traffic.
Already know their method(s) of escape if a vehicle enters the zone
Protect themselves first—then use their storm whistle to alert others
A total approach to training
Comprehensive training and support including coursework and real-life scenario modeling are what ultimately sets field teams apart in their readiness and commitment to work zone safety.
At minimum, every field team member assigned to the site should complete certified flagger training, first-aid and CPR courses, and state-specific Department of Transportation training. At Area Wide Protective (AWP), protectors who will operate vehicles in work zones also complete the Smith Driving System, which promotes safer driving habits.
Properly planned and staffed work zones help to eradicate fatalities and life altering injuries by eliminating at-risk behaviors that could result in a vehicle accessing the work zone. Protecting those inside and outside the zone is a serious responsibility that requires the constant vigilance of a certified traffic management services professional.
Mark Ludewig
www.awptrafficsafety.com
Mark Ludewig is the Vice President of Safety for Area Wide Protective (AWP). He has over 30 years of experience in environmental, health and safety management, and leads AWP's ongoing enterprise initiatives to deliver the safest work zones by leveraging industry data, aligning enterprise with all-encompassing traffic control solutions, and ensuring compliance at all levels.
As North America's leader in professional traffic management, AWP protects the public and the people who make infrastructure possible. The company's capabilities include work zone flagging, design and engineering for transportation management plans, equipment sales, rental and 24/7 support. AWP employs 6800 team members across 28 US states and four Canadian provinces.