Pro-Can Construction Group
Building for the future
A highly respected general contractor, Pro-Can Construction Group specializes in sustainable construction practices, institutional construction and renovation, and the development of mixed use commercial buildings
Having evolved from its roots as a residential renovation company, Pro-Can Construction Group Corp (Pro-Can) stands today as a knowledgeable and experienced firm, that works tirelessly to ensure both client satisfaction and an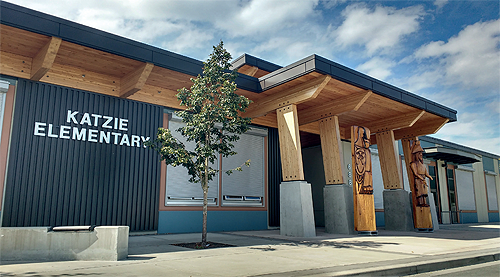 unparalleled quality of work. Adding a variety of new services to its offering over the past three decades, the organization's experience now covers commercial developments, industrial buildings, public sector buildings, residential developments, heritage conversions, and more. In the areas it describes as 'seismic upgrades' Pro-Can has managed many public sector projects including schools, libraries, fire halls, and community centers.
Sharing a few more details about the workings of Pro-Can with Construction Today is Leo Perez. Ideally placed to comment on the company, Leo began his career at Pro-Can at the young age of 16 'with a hard hat on his head and a hammer in his hand'! Today the Construction Manager, Leo oversees the daily operations of every project in which the business is involved. He began with some history. "The company was founded in 1985 by my father and his business partner, Ben Perez and Tony Alonso. They started in residential renovation but decided to move towards smaller commercial and institutional construction during the Expo 86 in Vancouver. Business grew from there and by the nineties Pro-Can had grown to include much larger jobs in the public and private sector."
Pro-Can continued on its path to success and as the company grew and evolved, so too did Leo's experience. Starting as an on-site carpenter, he was quickly promoted to foreman and eventually site superintendent. Continuing with the family feel of the company, Tony Alonso's niece, Sara Pou, started work at Pro-Can as an administrative assistant in the office but soon worked her way up to a position in office management. The two have since become business partners and following Ben and Tony's retirement in 2009, Sara and Leo took over the company and they have been moving forwards ever since.
Nowadays Pro-Can prides itself in being a specialist in three areas: institutional construction, multi-family construction, and commercial construction. Leo describes its operation as 'a smaller kind of boutique firm that does more medium-sized, interesting projects.'
"We only work on about four or five jobs at a time, because we really want to focus on each project and give a really personal approach to what we do. Whether it is public or private sector client, everyone at Pro-Can is very involved and hands-on, and we like to keep the 'family business' feel to it. We don't have a big staff, so there are about 40 of us in total and that means that a lot of people wear a lot of hats and take on a variety of different roles," he said.
This approach of multi-skilled operatives requires a dedication to investment in training and Leo confirmed that this is definitely the case at Pro-Can. "We do invest a lot in training and promoting from within, and we have guys who have been with us for 10-15 years, and we even have employees that have been with us for 25 years. To us, it's more about investing in people rather than equipment, as 90 to 95 per cent of our work is subbed out.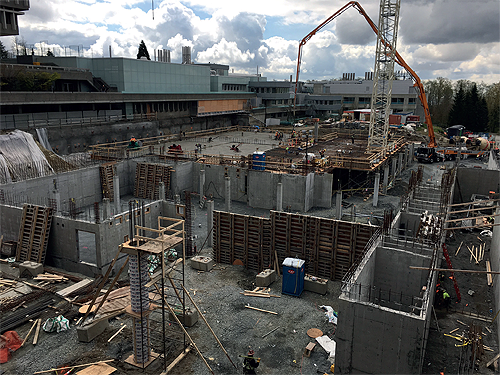 "It is quite a young culture at Pro-Can," he continued. "My partner and I are in our 40s and I would say that 70 per cent of our staff are in their 30s. Construction can be quite a serious and stressful business, so we try and keep it quite light and fun, with employee events such as go-karting or paintballing (prior to Covid-19). I think the culture is one of work hard, play hard."
The team may be small, but it contains a vast scope of expertise that can be applied to any type of construction project. Leo highlighted two great examples of Pro-Can's work, to illustrate its work in the education sector. He began with Maddaugh Road Elementary School, which had a value of $24,600,000. "That is a brand new elementary school, so we started with a raw site that included about seven acres of trees and some old houses. We cleared and resurfaced it all, so the initial part with site preparation meant there was quite a detailed civil contract involved there. At the same time, there was some offsite work, where we rebuilt a large section of the road and some services.
"We mobilized in January 2019 and then it was in April 2019 that we started on the actual construction of the building. It was supposed to be completed by December 2020, but the interruption of Covid-19 has slowed us down a little bit but we should be delivering in January or early February 2021." Leo's second example of a significant Pro-Can project is the new student union building at Simon Fraser University (SFU). This multi-million scheme aims to redefine and enrich the student experience at SFU and is the largest project that Pro-Can has been involved in to date. "It is a 110,000 sq ft building, on five levels, which is located at the second largest university in Vancouver," said Leo. "We started that job in 2017, there were some challenges due to groundwork as it is on a mountain, and there were a lot of weather delays, but it was finished in 2020 and it really is a beautiful building. Sadly, Covid-19 slowed down occupancy and it's not currently being used as the university is shut down because of the virus, but all in all it is quite an amazing building."
Entirely devoted to students with l ounges, study areas, meeting rooms and recreational facilities, some of the key features of the new student union building are a napping room, a community kitchen, an online gaming lounge, music rooms and a live performance stage.
"The SFU Student Union building is going to be certified LEED Gold," added Leo, and that raised the topic of sustainability, which is very much a priority for Pro-Can. LEED is the most widely used green building rating system in the world, and LEED certification is a globally recognized symbol of sustainability achievement and leadership. Using the latest green construction practices and holding all of its projects to the highest environmental standards are two areas that Pro-Can is dedicated to, and Leo highlighted another aspect of this philosophy: "On some of our private sector projects we are working with the Passive House Institute to implement passive house constructability. We believe in building for the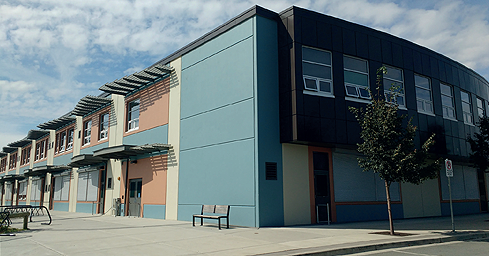 future, so this is something we are aware of and try to improve as we go forwards."
The portfolio of projects for Pro-Can continues to grow in its impressive nature, but 2020 was a difficult year for construction as it faced the challenges of Covid-19. Nevertheless, Leo was gratified to be able to say that overall, the company has fared pretty well during the pandemic. "We had some work before Covid-19 hit and we have been able to pick up quite a bit of work afterwards too," he noted. "A couple of couple of years ago we diversified a little bit more into the private sector with specific clients and that has been going quite well, so we can't complain, we have been doing OK so far."
Looking longer term, Leo concluded with some thoughts on the future. "Our immediate plans are to continue to weather the Covid-19 storm and we have started a lot of the new projects we have lined up for 2021, which is good. For the longer term, we want to continue to grow the team and the business, and create an environment where there are less up and downs and more of a smooth trajectory, if that is what you want to call it.
"I don't think we will ever be a company that grows to 100 employees. I think we like where we are at and we want to stay there, at the $20m-$25m a year range of revenue and in that 30-40 employee range. I think that is something we want to keep for at least the next three to five years for sure."
Pro-Can Construction Group
www.procangroup.com
Services: General construction contractor