Preconstruction can change the entire way a project is delivered (if done correctly). New York's Richter + Ratner is paving the path for its peers  
Construction Today last sat down with Marc Heiman, President and CEO of Richter + Ratner Contracting Corp. (R+R), in 2021. We are touching base again to hear how the business has fared over the last couple of years and to find out how construction has changed given the external factors that have affected many sectors and companies in the industry. These include fallout from Covid (material procurement, shortage of workers, etc.), as well as other influences.
"I truly believe that the industry is broken now in many regards," Marc begins, as we catch up in 2023. "R+R has to turn down more opportunities than it takes on, because the economics, along with other underlying constraints, make it very challenging to earn a fair compensation."
As increasing numbers of less qualified contractors bid on projects that are out of their league, Marc highlights the resultant repercussions on the market. "R+R has always been more of a specialty contractor, working on challenging and complex projects. However, when other sectors are less saturated with work, those contractors attempt to dabble in projects to which they are not suited, and do not have the knowledge base or resources to perform effectively," he says. "This is particularly problematic when they attempt to lump sum bid intricate projects that require pre-construction input throughout the design stages, and confirmation by an estimator and a subcontractor in a very short bid time frame.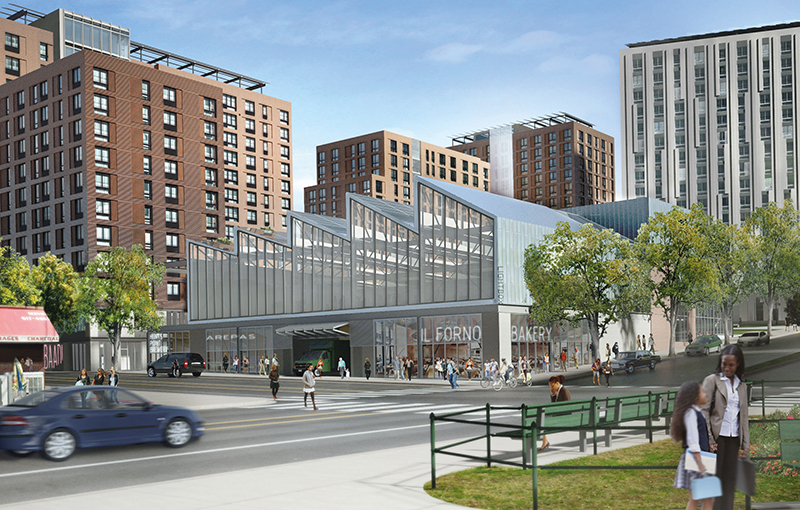 "A compounding effect is that many of those hiring contractors are driving down fees because of overall economic pressure from owners. With compensation so competitive, those individuals, or companies, awarding contracts don't understand the basics of fee structures, or if they do, they prefer to ignore them. We are in a tough market and the nature of driving fees lower has, and will, put contractors out of business. Rather than recognizing that contractors are entitled to make a fair fee, certain basic elements are profoundly overlooked to the detriment of fair compensation.
Fighting for fairer fees 
"A basic fallacy of compensation pertains to earnings for a given period. For example, if you take a $10 million job over the space of five months, and are compensated a four percent fee, you're going to be earning $80,000 per month. However, if that very same project is a two-phase project and double the construction period, then the builder will be making half as much in fees while still utilizing the same resources. Too many people are stuck on percentages, no matter the length of the job, and do not take economies of scale nor expected earnings for dedicated resources, into account. Fees are just too low; they need to be balanced with time and resources. We also need to question compensation for home office overheads.
"We have essentially stuck to our guns," he emphasizes, "in terms of not lump sum bidding on many projects; in fact, almost all of our jobs are negotiated as construction managers. The bidding market, for the most part, is a cut-throat one and for various reasons, I'm not willing to take on work at a loss, as others may be."
To amplify matters, the 'bidding frenzy' encourages general contractors to manipulate numbers and go in with ridiculously low compensation. The hope is to earn that back by negotiating unfairly with subcontractors and seeking owner change orders. The impact this has had, and continues to have, on subcontractors is devastating, evidenced by those who cannot sustain their businesses. Or worse, contractors resort to other unconventional methods to put more money in their pockets, leading the industry to have a 'black eye.'
"R+R continues to fight for higher fees. We don't charge a fee on change orders nor do we capitalize from failed delivery methods or design errors. We don't want them, so we focus on honing our efficiencies so that they don't happen.
"Building is something that we are very passionate about. The decreasing fees and contractor participation in the design process, along with increasing architect and consultant costs, is what energizes my lectures and provides me with the opportunity to work alongside people and help them grow professionally."
Built-in preparation 
The lectures to which Marc refers are predominantly for architects or owners and their representatives. "I continue lecturing about T.E.A.R (Technical Evaluation Analysis and Recommendation) regularly. The topic is Pre-construction: A Lost Art," he explains. "It covers how to gain efficiencies and collaboration by working hand-in-hand, like the Ancient Greek Master Builder, or 'Arkhitekton' did 5000 years ago.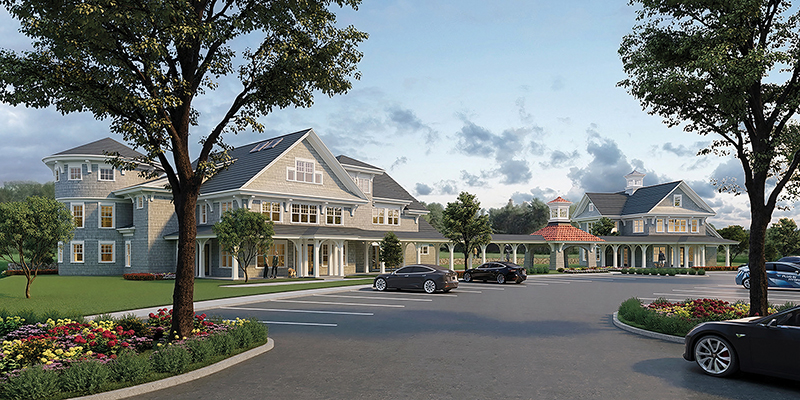 "The program brings awareness to the most vital part of any project. For architects, not having assistance with constructability, means and methods, logistics, and so many other supporting tools, as they design, is a big problem facing the industry. When it comes to complicated jobs with tricky details, architects and owners must involve a builder as early as possible to help produce a tight and buildable set of construction documents, which will increase efficiency and fees for architects, and reduce change orders and delay claims from contractors. We see owners and their representatives continually attempting new approaches to solicit and hire contractors. What this actually achieves is further distance from the concept of the 'Ancient Greek Master Builder' who was one cohesive unit. To employ a single construction manager to carry out the preconstruction phase, and then bidding the project at the construction documents stage with another is a fallacy. It defeats the entire purpose of getting that builder to buy into the entire project, from inception to completion.
"Pre-construction is not something that R+R as a company invented, we're just spreading our awareness of the benefits that it holds for modern practices," Marc continues. "We get some amazing reactions when an architect says: 'Really, we can get assistance from a contractor during our detailing process?' It all aligns with supporting architects and working collaboratively to develop tighter sets of drawings, with the insights of a builder, so that they can simultaneously raise and earn more appropriate fees. There are less delays incurred by our method, and if they're with the right contractor, the architect should see more effective teamwork, with the hopes of earning better fees. A common disgruntled theme is the amount of time spent stuck on the site, forever dealing with construction administration, due to punchlist and close out issues. That's where most architects lose out financially, so it's all about setting the job up right from the beginning, streamlining it, and getting it done on time."
Passionate about projects 
Over the years, R+R has established itself as a go-to construction manager, rejecting the title 'general contractor' to distance itself from any bad connotations. When you enter its headquarters, there is a wall collage of projects. If you look closely enough, the word 'passion' is embedded across the entire wall.
The business builds in New York, the outer boroughs and other peripheral areas: "As long as we have resources we know and trust, we can build with confidence," says Marc. The company has worked alongside clients such as Macy's, Uniqlo, The New School, Columbia University, and The Wildlife Conservation Society, as well as working on landmark projects that include the International Center of Photography, Jazz at the Lincoln Center, Mannes School of Music, the Red Bull Music Academy and many more. The company's current pipeline for 2023 includes work at the 92nd Street Y, which is New York's global Center for Culture and Creativity, in addition to a number of projects focused on schools, theaters, and childcare.
The pinnacle project, which has the direct focus and involvement of Marc, is the Catherine Violet Hubbard Animal Sanctuary, which is dedicated to a six-year-old beautiful little girl who was a victim of the Sandy Hook Elementary tragedy ten years ago. The sanctuary sits on 34 acres and honors the bond between animals, humans, and the environment. Marc gives more details quoted from the website: "We're creating a kinder and gentler world for all where people are 'safe and kind,' and we will continue to champion Catherine's compassion for animals and life.' The build will yield tremendous attention as it will be one of the first 'Living Building Challenges' on the East Coast, which is best described as LEED Platinum on steroids! The building will be self-sufficient from utilizing well water and rainwater in lieu of domestic water, running only on solar energy, using geothermal wells for heating and cooling, among other environmental and sustainable characteristics. This allows it to give back to the environment more than it takes, creating a regenerative and sustainable facility that is more than 70 percent efficient."
There is no doubt that times remain challenging – the aftereffects of Covid and issues that affect material procurement and economic stability have brought an underlying skepticism. "R+R made a decision, when the pandemic first surfaced, that we would carry our entire staff so when we got through it, we had the same dedicated and amazing team to deliver projects. I don't believe anyone thought it would last as long as it did," says Marc. "Nevertheless, we have built up a solid backlog of over two years' worth of negotiated work, with great clients that we're happy to be working with."
Certain sectors continue to flourish as leading companies change course and rethink strategy. "In recent times, we have seen some big companies go out of business and close their doors for good," notes Marc. "A lot of this has been due to what's going on with interest rates, the unrest in the banking world, the war in Ukraine, and other factors that result in owners getting nervous and being hesitant about pulling the trigger. Regardless of their anxieties, we still have to carry our teams, which starts to get very expensive when projects are waiting to commence.
"Our goals for the future aren't focused around being a specific size, as it's irrelevant," Marc concludes. "We just want to be in a position to do the kind of jobs we like to, with the kind of owners that we like to work with. A lot of firms make the error of aiming to saturate new markets or regions, for which they're not ready, or don't have the resources. Once out of their own territory, very few people can practice the same capabilities that they possess on their home turf. We need the trust and confidence in our resources in order to build in this tough market and make a fair profit, take care of our people, and continue to grow stronger."
Arkhitekton is the Greek origin of the modern-day 'architecture,' which translates to 'chief-builder.' Today's world has more than mere etymology to thank arkhitekton for, as it is also the muse that inspired R+R's core model, and its T.E.A.R approach. The T.E.A.R process has been built over time and its purpose is to facilitate greater collaboration throughout the pre-construction and design phases, thereby enabling users to increase their operational efficiencies and reduce the number of incurred change orders.