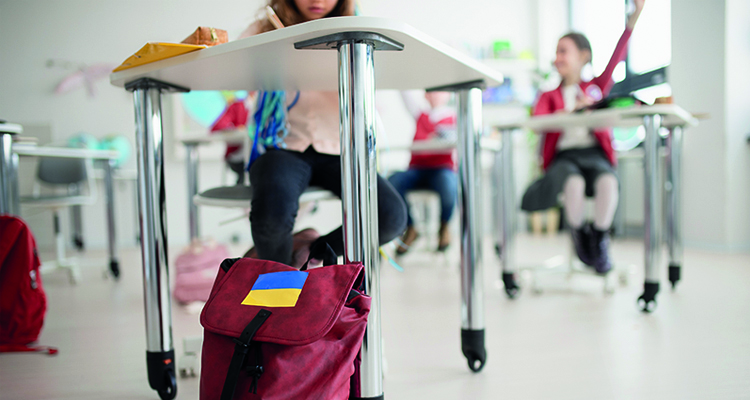 Plans to rebuild Ukraine with 3D printing technology underway
Demolition of schools in Ukraine needs urgent attention, but help is on the way
A groundbreaking initiative to rebuild Ukraine's educational infrastructure has commenced in Lviv. This remarkable project is led by the humanitarian foundation, Team4UA, and carried out by Danish 3DCP Group using COBOD's BOD2 printer.
The country has faced severe challenges due to the full-scale invasion by Russia, resulting in the destruction or damage of over 2000 schools, with 277 schools completely demolished, as reported by the Ministry of Education and Science of Ukraine. The goal is to respond to the shortage of educational infrastructure in the country.
By introducing 3D printing technology into the construction process, the project initiators aim to expedite the creation of educational facilities and lay the foundation for the reconstruction of housing and infrastructure throughout Ukraine.
Jean-Christophe Bonis, Founder and cChairman of the Team4UA humanitarian foundation shared that the technology used for the school construction project was designed to provide access to education for children affected by the Ukrainian war, and to create an inclusive space for displaced children in Lviv. "Destroyed schools and other educational institutions deprive the younger generation of the opportunity to receive a quality education, which can have a negative impact on their future and the future of the state. Innovative solutions will help to overcome this problem right now, more efficiently and much faster, already half of the printing is already complete," he said.
This pioneering endeavour to construct the first 3D printed school in Europe embodies the resilience and determination of the Ukrainian people to ensure a brighter future for the next generation. It represents a turning point in the reconstruction efforts and offers a blueprint for leveraging cutting-edge technology to address urgent societal challenges.