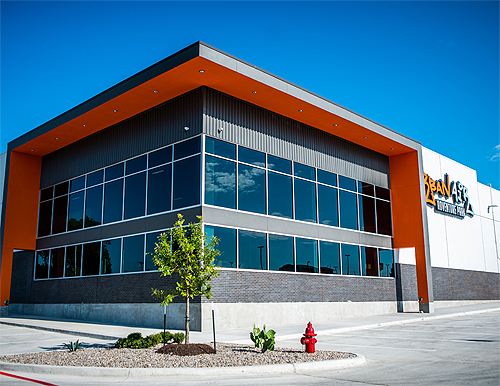 Reaching new heights
Headquartered in Fredericksburg, Texas, with offices across Texas and projects across the country, Phoenix Construction is a full-service commercial construction, real-estate development and architectural design company
Kaleb Brewer founded Phoenix Construction in February 2012 in the oilfields of South Texas as a leap of faith, with only $10,000 and very little construction knowledge in his skill set. No surprise, the organization thrived early on as an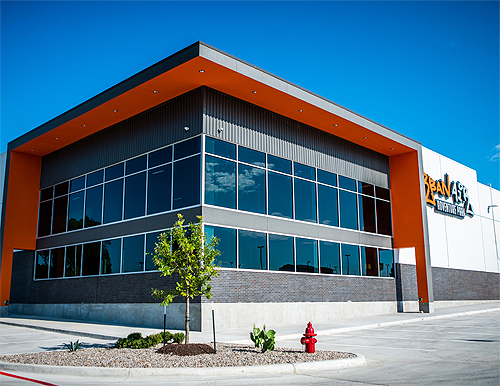 industry leader serving the industrial construction and real estate development needs of the Texas oil and gas industry. This expertise soon led to the company's rapid growth and expansion into the commercial construction and development market. In 2017, Kent Johnson joined Phoenix Construction as COO to lead the company through its rapid expansion, and since that time, the company has built some of the most state-of-the-art facilities for several Fortune 500 companies across the nation.
Under the leadership of Brewer and Johnson, and their talented management team, Phoenix Construction has assembled a highly skilled line-up of commercial builders, brokers, agents, and architects. In fact, it is true to say that the team of people at Phoenix Construction is key to the company's success – and Johnson agrees, describing them as its 'biggest asset.' "We truly believe that our team of industry professionals sets Phoenix Construction apart from the competition and has made us one of the top commercial construction and real estate development companies around. With every project, our team is committed to working together to ensure a smooth start and an impressive on-time and on-budget completion. They are a tight-knit team, dedicated to making the customer experience as remarkable as the products and services we deliver," he said. "Each job is performed by committed experts, and our projects are competitively priced, with a quick schedule to completion."
This people-centric methodology also extends to the customer – Phoenix Construction phrases it as keeping 'the word Family at the center' of who it is. This means that customer service is of utmost importance, and that the client's vision for their project is shared by the Phoenix team, who work tirelessly to make customers' dreams a reality. Brewer maintains, "our people not only build buildings, but they also help inspire, create, and deliver meaningful spaces within which people may accomplish their goals."
Given the 'family' atmosphere and the dedication that the business has to its people, it is no surprise to learn that when Covid-19 struck, it was the staff that rallied around and kept the business' momentum going. "As a company, the Phoenix Construction team has pulled together to endure those hardships," agreed Johnson. "Every employee has made significant personal sacrifice to keep all that we value here at Phoenix Construction moving in the right direction during these unprecedented times."
Of course, the pandemic has caused major modifications to construction practices across America, and Phoenix Construction has addressed these challenges along with the rest of the industry. One of Phoenix Construction's major projects of 2020, the Urban Air Adventure Park in Hudson Oaks, Texas, which has been a long-time entertainment dream for families in the East Parker County community, is a prime example of the steps the business was required to take to maintain its operations on the jobsite during the pandemic.
Although construction progress was steady at Urban Air, it was not without setbacks and Phoenix Construction took every precaution to ensure the safety of the team, while building a quality facility, including social distancing, as well as use of hand sanitizing stations, gloves, and masks. Now, Urban Air, a 35,738 square-foot building that houses a new year-round indoor amusement adventure park, and features a diversified mix of attractions and merchandise, as well as food and beverages for family entertainment of all ages, is entertaining families from all over Parker County and beyond.
Large scale-projects such as Urban Air are familiar territory for Phoenix Construction. Over the past few years, it has also built new facilities for Cameron and XTREME (both Schlumberger companies), as well as projects for Nine Energy, Vulcan Materials, Altec Industries, and CBS Rentals.
However, industrial and commercial projects are not Phoenix Construction's only focus. Phoenix recently broke ground on a new site for the Divine Mercy Lutheran Church, a project that will feature a 148-seat sanctuary with a stone and wood trimmed altar. The church will also have a center gathering room, kitchen, classrooms, and restrooms. The landscaped lot will consist of 47 paved parking spaces as well as space for a future maintenance building. Additional upcoming projects include Purvis Industries and Repeat Precision.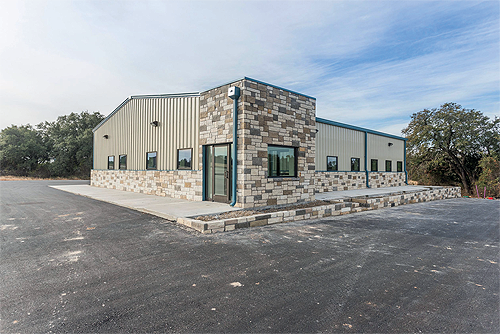 "We are a one stop shop providing quality service to our clients from concept to completion," noted Brewer. "Our list of expertise includes construction, general contracting, development, architectural, equity management, property management and build-to-suit services for retail, office space, industrial, healthcare, multifamily and more.
"As we progress into 2021, our goal is to continually strive for excellence in all aspects of our business, as we grow our amazing team not only in numbers, but also in knowledge and skill," Johnson allows. "We also intend to add new, more innovative technologies and processes along the way."
While Phoenix Construction maintains a culture of excellence and continuous improvement across all its operations, as a Kingdom Business, the company is dedicated to advancing the agenda and values of the Kingdom of Jesus Christ in the world. This means the company has a level of distinction to always attain. By upholding its Core Values (based on the biblical Beatitudes) – 'Remain Humble, Show Compassion, Believe in a Common Good, Invest in the Truth, Show Mercy, Be Genuine, Promote a Peaceful Environment, and do the next right thing even when it hurts' – Phoenix Construction strives to live by a higher standard.
This culture of service is also reflected in its mission statement, where each word has been carefully selected to reflect the Phoenix Construction approach with its clients, as well as its strategic direction and goals. "We make every effort to expound upon the thought that success is not final and failure is not fatal – it is the courage to continue that counts. Phoenix Construction will strive for excellence in all aspects of business, in service to community, and in service to each other. Successes, failures, and courage will all be derived from one Divine Source that defines all three and guides them," Brewer states.
Now standing in the early months of 2021, the future is looking bright for Phoenix Construction as Kaleb Brewer, along with Kent Johnson and the rest of the dedicated team, prepare to take the company to new heights. "As we look ahead, we see Phoenix Construction growing by leaps and bounds over the next several years," exclaimed Brewer. "We are a very diversified, smooth-running, well-led team, and God willing, this Phoenix will continue to soar!"
Phoenix Construction
www.thebirdusa.com
Services: Full Service Commercial Construction & Real Estate Development Company