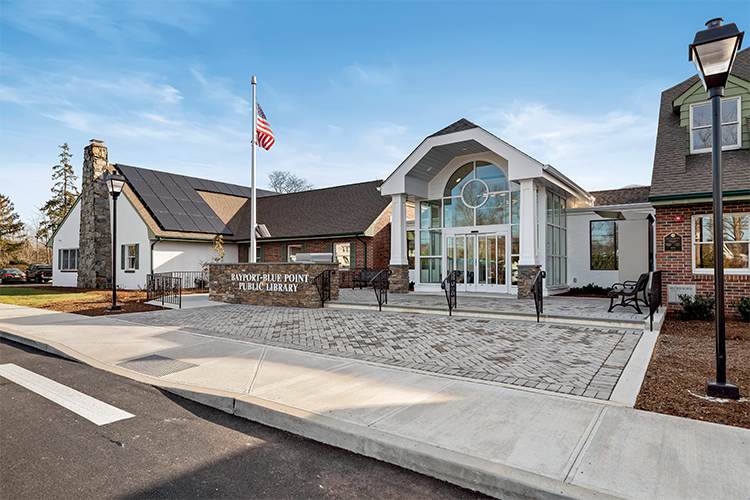 Park East Construction Corp
Best practices
A committed team, leading technology, and determination keep Park East Construction Corp going. The business is proud of its impressive portfolio and is equally excited for the projects ahead
Park East Construction Corp (Park East Construction) is a privately-owned company that was founded in Long Beach, New York, in 1989. Today's President, James Wojcik, has been a founding partner since the age of 27, and we speak with him to learn more about the company's best practices that have kept it on strong foundations since its inception.
"Over our 32 years, we have completed over three billion dollars in construction covering commercial and publicly funded projects as General Contractor and Construction Manager. We then relocated to our current office in Huntington Station in 1996. We currently employ 50 staff members and manage 100-plus million dollars in construction annually.
"Our two Project Executives, Gary Gonzalez and Derek Knatz, have been with the company for 25 and 21 years respectively. In addition, my son, Tyler, joined the company full-time in 2011, after obtaining a Business Management degree at Loyola University," James explains.
He continues to share that within the company, there are two aspects that form its core specialism. Its Commercial division focuses on delivering projects for owners and developers that cover commercial properties, warehouses, public storage, and multi-family housing, while the Construction Management division focuses on services to publicly funded schools, libraries, and fire departments.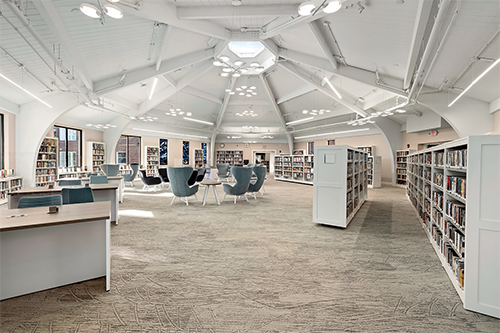 With this, three factors set the business apart: people, process, and technology, and James is proud to recognize that these qualities are continually prioritized in every aspect of the company's operation. "We have highly experienced staff that know how to work as a team to deliver and overcome the challenges that emerge on every project. Secondly, we have our process focus, in which we've worked hard to develop a successful, repeatable, and transparent set of processes that provide a path to success. Lastly, at our foundation is our technology. The use of leading-edge technology helps provide timely and relevant information to all participants accessible from anywhere, and it allows us to see and control projects in ways that ensure focused, successful completion," he says.
In recent developments, Park East Construction has assembled an integrated technology platform into its inner workings, which, according to James, has drastically assisted with the improvement of the company's efficiency. "Over the last few years, we have introduced Microsoft 365, Pro-Est, PipelineSuite, Procore, Doc-u- Sign, ClockShark, and BUILDR into our operation. The workhorse in the package is Procore, which provides a comprehensive set of tools covering every aspect of project management, from financial and contract management to drawing tools, Submittal/ RFI management, daily logs, photos, observations, punch list, and meeting management.
"In addition, this tool provides appropriate access to everyone involved, and helps our people successfully deliver. Owners appreciate the ease of anywhere access, the transparency of information, and the consistency between projects. It's important to note that a one-million-dollar project requires the same tools as a 20-million-dollar project," he explains.
However, James admits that the business could not function on technology alone, and other means of efficiency are crucial to the smooth running of Park East Construction's service delivery. "Effective project delivery means being proactive at every stage. Our approach starts from the first look at a project. We carefully evaluate the drawings, Geotech reports, and customer expectations. We then develop estimates, budgets, plans, and work with the client to agree on the scope, cost, and schedule. Following this, we coordinate with architects, engineers, inspectors, building managers, trades, suppliers, etc.
"Recognizing critical path items and ensuring they are appropriately planned helps everyone. When the inevitable issues arise, highly active management looks to eliminate or mitigate the impact. Covid-19's impact on supply chains, workforce resources, market cost fluctuations added numerous unpredictable variables that benefited our proactive approach."
The pandemic certainly disrupted all aspects of businesses across the world. However, James shares that Park East Construction remained as busy as ever by adapting to an ever-changing set of realities, and adopting policies to help protect its employees, customers, and trades. "For example, supply chain challenges meant having to rework schedules; school closures presented opportunities to continue and, in fact, accelerate work that is typically scheduled for the summer. Fortunately for all, new construction and empty buildings provide open spaces to provide safe conditions for continuous delivery," he says.
Every project at Park East Construction is an opportunity to exceed customer expectations and lay the groundwork for winning the next project. According to James, the team is proud to have helped create places where people can live, work, and learn. "Village by the Bay, for example, was for a new out-of-the-ground 117,00-square-foot building with 115 units comprised of studios, one bedroom, and two-bedroom apartments. The common area amenities included a sitting area with fireplace, fitness room, coffee bar, rooftop space, and onsite parking. The project was delivered in 13 months during the height of the pandemic and was awarded the 2021 Best Multi-Family Project for Suffolk County by the Long Island Business News.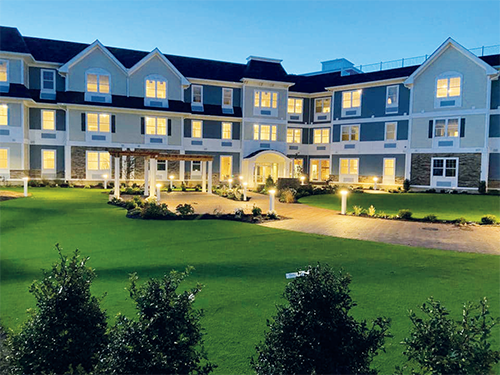 "Then we did Amazon's Food Warehouse, in Red Hook, Brooklyn, which occupied one city block. Built as a multi-use space, s construction was nearing completion, the developer concluded negotiationswith Amazon to utilize the facility as a food warehouse. Amazon's design specs resulted in significant additional work, tight timeframes, introduced Amazon standards, and included installing large-scale refrigeration and freezer capacity.
"Finally, we undertook the Scarsdale Union Free School District. Located in Westchester County, and outside our regular Long Island-based school work, we managed a sixty-six-million-dollar program that improved numerous aspects across the district. The crowning achievement was a stunning thirty-five-million-dollar addition to an elementary school. The architectural components blend seamlessly with the existing building, including soaring windows, beautiful door arches, high ceilings, and extensive brick and stonework," James elaborates.
On the people side of the business, the team's dedication is crucial to the company's success. "People are an essential aspect of successful project delivery. Their experiences, understandings, focus, and commitment ultimately carry the day. The processes and technology we provide help our people achieve their full potential, but it's their hard work that reflects our collective capability. We are family-oriented and take seriously that each person contributes to their family's prosperity.
"Motivation comes from knowing that while many stand alone on a job site, they know an entire team is behind them, and we recognize the collaboration enables everyone to succeed, and know that the next project will have the same support. We foster autonomy and challenge everyone to be as efficient as possible continually. Public confirmation of our commitment to people was acknowledged when we were named one of 30 recipients of the Best Places to Work award in 2020 from the Long Island Business News, in which winners are selected based on direct feedback from the employees," James highlights.
Congruently, the company's relationships with its suppliers is equally as important. "We look at everyone as partners in delivery; every customer, architect, engineer, trade, and supplier must be pulling in the same direction. We know hundreds of companies over our three decades in business, and that knowledge lends itself to relationships built on mutual trust and respect. When issues arise, we are tough to the extent needed to resolve the challenge for the good of the project and customer. We also pay our bills like clockwork. This approach helps everyone have a stable, predictable, and most importantly, successful relationship, so we can keep delivering again and again."
Not only does the company prioritize its people, it is also passionate about raising awareness of greener strategies to ensure its buildings and homes maximize on energy saving, bringing its customers closer to minimizing their carbon footprints. "Our clients recognize the importance and value of being environmentally-friendly. As a result, more and more projects utilize solar systems, invest in building management systems, or use geothermal exchangers for example. While managing the installation of these solutions, we also pay close attention to the environmental requirements of material export and import, which grow more stringent every year," James says.
Now, as the company looks towards a bright future, there are several exciting developments underway that its customers can look forward to, and James is equally as optimistic. "We have just launched a project first for us – building a new chocolate factory in Brooklyn, NY for Krasnyi Oktyabr, Inc, which a company that was founded in the late 1800s in Russia. Above that, we are looking forward to more multi-use projects that combine residential and commercial or build logistic centers that provide a hub for distribution.
"In the next five years, we will continue to focus on deepening the relationships with our customers and the architects that drive new projects, gaining the trust of our customers leads to new opportunities, and we are excited to pursue new horizons with them.
"While our roots are Long Island-based, we have completed projects in other states. However, we are carefully exploring how we can bring our model to new locations, while ensuring the same high-quality level of delivery," he says.
It is clear that Park East Construction is determined to focus on delivering value and timely projects for its clients, while providing an opportunity for its staff to strengthen their own potential. Through partnering with the multitude of providers that form its network, the business is set to continue to take an owner's dream, and build it into reality.
Park East Construction Corp
www.parkeastconstruction.com
Services: General contractor Construction Manager