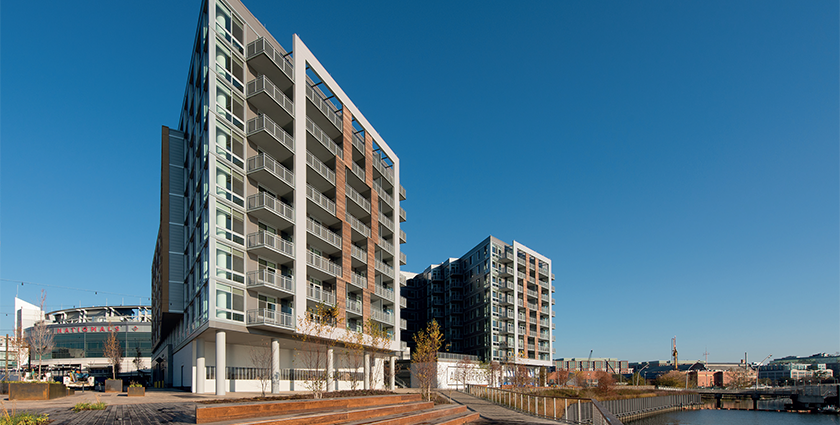 A new paradigm
For more than three decades, Paradigm Companies has carved out a strong reputation for its work on multi-family residential properties, transforming the greater Washington, DC area and becoming one of the industry's leading voices in the process
Founded in 1991 as a developer, contractor, and property manager, Paradigm Companies (Paradigm) provides comprehensive building services for multi-family residential construction projects in Washington, DC and the surrounding area. By volume, Paradigm's in-house development makes up about 20 percent of its total construction, with the other 80 percent going towards building projects for third party Owners/Developers.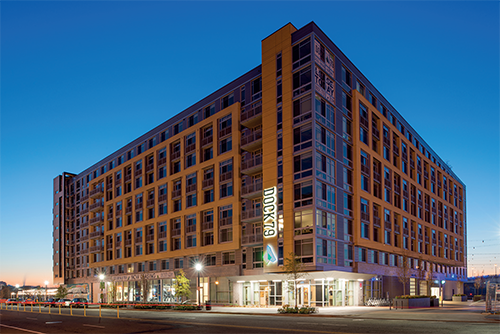 Establishing and maintaining relationships with these various owner/developers has enabled the firm to continually create best-in-class apartments, condominiums, and townhouses. Across Paradigm's impressive 31-year history, the team has built more than 100 projects, ranging from wood frame residential units, concrete podium/wood frame, to high-rise apartment towers. In addition to these product types, Paradigm has expanded its services to include office-to-apartment conversions which offer owners lower cost and shorter construction schedules. In doing so, Paradigm has grown into a position of leadership within the Mid-Atlantic construction community.
There are three distinct operating companies under the Paradigm banner: Paradigm Development, Paradigm Construction, and Paradigm Management. The development company has been very successful at creating partnerships with institutional investors, landowners, non-profit organizations, and local governments. Paradigm Construction historically has been one of the areas low-cost producers of high-end luxury apartments. Projects like the Maren, Dock 79, The Sur, and The Parks at Walter Reed are award winning projects priced and built to achieve their third-party Owner's financial goals and quality expectations. The management company manages over 10,000 apartments for Paradigm's account as well as for third party Owners. Managing and holding residential projects for the long term provides a natural feedback loop on what building systems work best over time, such as HVAC, windows, waterproofing, roofing, etc. Being able to apply this expertise and experience from all three companies to a conceptual new project is aservice unique in the marketplace and has served clients well over time.
Clarke Ewart, President of Paradigm Construction explains: "The synergy in the way our people approach problem solving and creating solutions is based on our business model of controlling our risks, controlling our costs, and managing our schedules."
This synergy helped Paradigm successfully navigate the pandemic and continue to operate various sites throughout the ensuing crisis. "As an essential business, we were able to keep working," Clarke reveals. "To do so, however, we had to modify working conditions, spaces, and schedules to minimize exposure to Covid-19. We provided staff with all available PPE and incorporated additional measures to keep workplaces clean. Managing jobsites via remote and/or outdoor meetings also meant we could safely converse with subcontractors, owners, and design partners, and find new ways to accomplish necessary tasks together.
"By accelerating submittals and getting approvals sooner, we found that we could offset issues relating to manufacturer shutdowns, material shortages, and higher costs during the construction process," he continues. "We ordered and stored critical components ahead of time to avoid delays and worked with owners and architects to find substitutions for products that were no longer available, allowing us to maintain our project schedules. Even though shutdowns and price hikes continue, we're still pursuing early procurement of materials to avoid any unforeseen delays and financial escalations."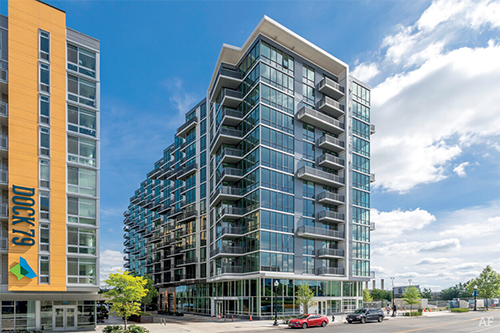 Another persistent effect of the pandemic is its enduring shock to the labor landscape; however, realizing this ahead of time, Paradigm worked diligently to maintain and strengthen its workforce. "As with any successful company, people make us who we are," states Clarke. "Engaging with our employees and understanding their individual needs and wants enables us to quickly deal with issues and keep our staff motivated. Furthermore, to maintain our network of subcontractors, we've modified work schedules to prioritize the most critical activities, found available workers through our extensive subcontractor list, and have authorized overtime for critical activities when necessary.
"Like most problems, the best way of solving labor shortages is to maintain an open dialogue," he continues. "By working together in times of crises, we can get through even the most challenging of times. As a testament to that, we employ a significant number of people that have been with Paradigm for over 20 years. It's not uncommon to have a group of employees in a room and the newest employee having 15 years of experience at the company. That longevity gives our customers the confidence that they're dealing with people who believe in Paradigm's principles of hard work, integrity, and commitment. By providing our people with a healthy work environment, the proper training and tools, and an open-door policy at all levels, we all work to accomplish each other's success. As a result, people want to stay and grow with us as we continue to grow the business."
As Paradigm and its employees continue to grow, more and more exciting projects are being undertaken and completed. One such project is the award-winning, 13-story Maren development, which effectively combines efficient design, green building technology, and high-quality materials, and has since been recognized with the following: Best Washington/Baltimore Apartment Community at the 2020 Delta Associates Multi-family Awards; Best Multi-family Project, Award of Merit at the 2021 NAIOP DC/MC Awards of Excellence; and Best High-Rise Apartment Community, Ten-Plus Stories at the 2021 NAHB Pillars of the Industry Awards.
"Located on the Anacostia River, just south of the Washington Nationals' baseball stadium, the Maren and its sister property, Dock 79, offer unparalleled views of the city's skyline and the Frederick Douglass Bridge," details Clarke. "Both were built for MRP Realty and are not only award-winning projects, but also fundamentally great places to live. The residential towers of these buildings sit above first-class restaurants, and the neighborhood continues to embrace new eateries and bars. The projects also make up part of the revitalized Anacostia River area, where people can enjoy the sights and sounds of the buzzing local activity.
"While the location is great for all these reasons, it also presented major challenges for the design and construction of each building's foundations," he reveals. "Being located on the bank of a river, the waterproofing had to work in conjunction with the mat foundation and tie-downs that were required to counteract the immense hydrostatic pressure. Coordinating these three independent systems together was essential to the success of the project.
"In the end, we value quality above all else," Clarke concludes. "As a result, our goal has always been to be the best – not necessarily the biggest. In the next three-to-five years, we will continue to work with our customers on exciting new residential opportunities as they arise. We're committed to grow our company's reputation in the office-to-apartment conversion market, and existing unit and amenity upgrade market. As more and more apartment buildings age, we look to help owners maintain their competitiveness in the marketplace. In doing so, we will ensure the success of our business for many more years to come."
Paradigm Companies
paradigmcos.com
Services: Residential builder