Over thirty years' experience fuels New South Construction's inter-industry expertise
Since 1990, New South Construction Company (NSC) has been performing quality preconstruction and construction services for clients in Atlanta across myriad of sectors. Since its earliest days, the company has been the go-to firm for Hartsfield-Jackson Atlanta International Airport (H-JAIA), where it's been steadily engaged since the early 1990s for the development of a variety of projects. Together with its projects at the busiest passenger airport in the world, NSC has worked with other high-profile clients, such as The Coca Cola Company, Delta Air Lines, Georgia Tech and the Atlanta Braves, to name a few.
Client driven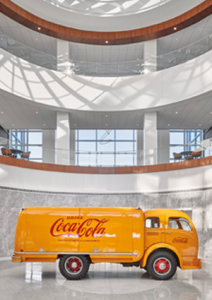 "One of the things that sets us apart, is the diversity of the markets we deal with," opens Greg Schlich, Executive Vice President of Finance and Administration. "Between aviation, federal, multi-family developer-driven spaces, offices, hospitality and institutional work, we have successfully been able to weather any of the economic storms that have battered our industry. From the founding of the organization, it has been crucial to Doug Davidson, CEO, that the company lives past the initial generation and founders. This is part of why we are named New South, and we continuously strive to remain an independent construction company that serves the entire southeast."
Besides aviation, the multi-family sector has really taken off in NSC's southeast region in recent years. The company's pre-construction expertise has been particularly fruitful within this area, on account of external factors that have caused economic fluctuations for developers trying to budget and schedule projects. In terms of the institution-based opportunities, the business' reputation and strong relationships are key to securing repeat contracts from satisfied customers.
"As far as institutional clients go, many come to us with their most important and valuable projects because of the care we take in delivering them," Greg continues. "The Atlanta Braves are a great example. We have completed projects for the Atlanta Braves for over 25 years, including the construction of a new stadium and a number of other time-sensitive jobs that had to be completed during downtime between seasons."
"We are driven more by our clients' successes than we are our own and I think they know that," adds Jon Harris, Executive Vice President of Preconstruction. "As long as they are successful, then we are, which is also why we focus on being as flexible as possible. On the front end, we have the capabilities to make decisions very quickly to support this, which means that projects continue to run smoothly no matter what challenges arise. We like to provide multiple solutions before deciding on the most fitting to the problem at hand."
Towards the end of 2022, the Emory University School of Public Health celebrated the opening of the R. Randall Rollins Building, constructed by NSC. The 12-story structure consists of classrooms, offices and conference space, all serving the students, staff and community. In its traditional fashion, the company has been active with the University since 1998 and responsible for a number of different projects around the campus. This latest addition has been developed to the school's high standards in terms of exterior aesthetics and environmental requirements, including a high-performance building envelope and energy efficient mechanical systems.
Investing in people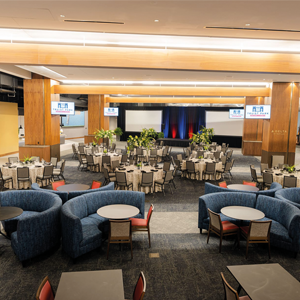 "We have a number of upcoming projects that we're really excited about," says Greg. "We have also just completed the Concourse T expansion at H-JAIA and are moving towards expanding the Delta Sky Club that we originally constructed in 2016 at Concourse B. Our teams are actively upgrading the airport's main security check point and constructing the American Express Centurion Lounge, the largest in the world. Additionally, we are working on the Metropolitan Atlanta Rapid Transit Authority's (MARTA) capital improvements campaign including the renovation of the airport station at H-JAIA. We're incredibly proud to be working on the gateway to the city, for anyone arriving by air, and there are some unique design-build canopies which will add a beautiful architectural element to the existing structure. Our work in the multi-family mixed-use market continues as our next multi-family start is in April in Chamblee, a fast-growing suburb northeast of Atlanta."
NSC is active in maintaining its mission and longer term vision, and ensuring that its values are well communicated through both its current employees and prospective ones. This set of core beliefs has a strong focus on investing in people, which the company has continued to do in recent years regardless of the insecurities of the economy. Whether this is through training, developing new and diverse opportunities for team members to form relationships, or specific career development plans for individuals, the business strives to support everyone in finding value in the organization.
"A few years ago, we stopped focusing on growth as a dollar figure and started viewing it by the number of families that are impacted by the opportunities that we can provide, which has steadily spread through the entire organization," Greg concludes. "We are getting close to 300 employees now, which means 300 families. We are very specific in our vision that we want to expand our footprint, but not just geographically. We are also looking to spread into different markets, with the recent purchase of a company in North Carolina, as well as plans to expand into North Florida in 2023.
"We have recently started an industrial practice, which is showing great potential, so as we continue to expand geographically, with market sectors and our number of families, then our job size can grow too. We have spoken about these long-standing clients trusting us with their most important projects, and we believe if we keep on performing in the same way for them, that they will continue to send great work our way. As these projects increase in size and complexity, it only increases our reputation as the best partner to have on board."