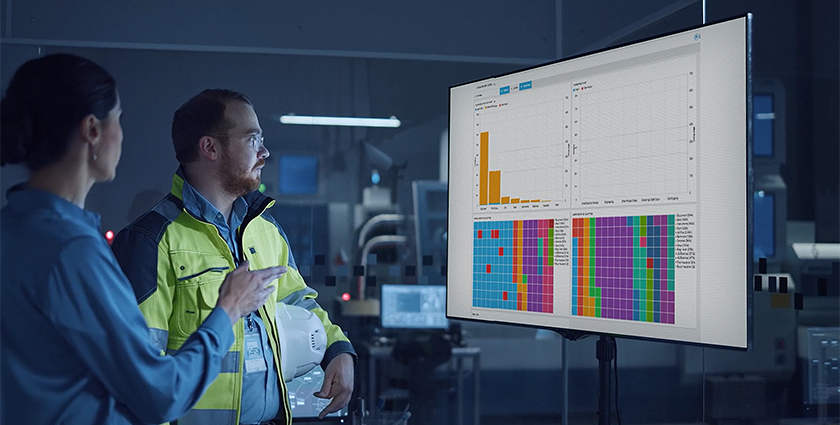 Orchestrated by Professor Larry Evans and housed in the MIT Building 20, it was in the mid-1970s that the Advanced System for Process Engineering Project (ASPEN) was launched. A total of 31 visiting engineers, faculty, and professional staff were involved in the project, as well as seven post-docs and 135 graduate and undergraduate students. Its goal was to develop the 'next generation' process simulator, capable of simulating large, complex processes involving highly non-ideal mixtures, solids, and electrolytes, thereby extending the benefits of process simulation to complex chemicals, coal conversions, and synthetic fuels processes.
In 1981, Evans and seven members of ASPEN had a vision to commercialize the project software and so they founded AspenTech, a provider of cutting-edge computer-based process engineering tools and technology, capable of designing new processes, and improving the efficiency and productivity of existing plants. Ever since, AspenTech has steadily expanded its solutions portfolio, which now encompasses a number of asset optimization tools for a broad set of industry clients, including bulk chemicals, specialty chemicals, upstream oil and gas, downstream oil and gas, petrochemicals, and engineering, procurement, and construction companies (EPCs).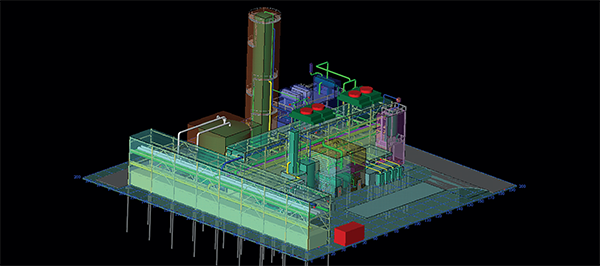 "To this day, AspenTech remains a software-only company," says Ron Beck, Senior Director Industry Marketing at AspenTech. "Our process simulator Aspen HYSYS® is used in nearly every oil field in the world, and a second process simulator, Aspen Plus®, is used in most major chemical sites globally. Aspen Hybrid Models™ combines these process simulators with AI-based analytics, while Aspen Capital Cost EstimatorTM helps to bridge the gap between technology design and the cost of execution, enabling accurate estimates early in the development process." These are just a few solutions from AspenTech's suite, but its status as an industry leader needs no introduction. The company employs close to 3900 people, supporting and servicing nearly 2400 sector-leading customers worldwide.
Nevertheless, the market hasn't always been so favorable to digitalization. Throughout the construction sector, resistance to technology remains strong. For Ron, it's a phenomenon that, in the past, has proven to be a significant obstacle to innovation. "Within the infrastructure construction business, we've seen how Building Information Modeling (BIM) has really taken on as a given," he adds. "In the process industry, the digital handover from design to operations has been much more difficult for the industry to fit to its traditional way of working. Our systems can deliver the analogue of BIM. Now, with the evolution in the workforce, the timing seems perfect."
As businesses face the current energy security and net zero carbon initiatives, the integrated technologies from AspenTech are ideal to enable the rapid change the industry requires. "By bringing industry partners to the table and showing them how to utilize digital tools across the lifecycle," Ron continues, "we are starting to be able to cut through organizational barriers to bring owners, constructors, and licensors together to make the investment to achieve sustainable assets."
Thankfully, with an increasingly digital-native workforce, those barriers are fading. According to Judith Ponniah, Industry Marketing Director for EPCs at AspenTech, it makes for a sector that is ripe for disruption. "We see that large projects typically take 20 percent longer to finish than scheduled and can be over budget even up to 80 percent," adds Judith. "EPCs are by nature risk averse due to constant economic instability, and are placing more and more value on accurate estimates, risk mitigation, and budget reduction strategies. By using digitalization tools, those EPCs see a six-to-thirty percent reduction in schedule and EPC clients can expect a three-to-ten-dollar payback for every dollar spent on front-end engineering design, according to the Construction Industry Institute."
The figures don't lie, and AspenTech's success is a key factor driving the continued adoption of digitalization tools among industry leaders. One such tool is Aspen Fidelis™, a digital solution that provides EPCs and their owner clients the ability to explore options and identify the highest probability approach for achieving the desired throughput at the lowest cost.
"Fidelis helps users employ the same model from conceptual design all the way to commissioning, operations and maintenance," Judith explains. "After enabling the identification of an optimal design, Fidelis performs risk analysis, supplier selection, flow optimization, redundancy identification, and start-up and maintenance strategy."
Each solution is the result of AspenTech's innovation and expertise, as well as the expertise of the company's key partners. "A lot of this technology is complicated," Ron points out. "We're collaborating with a company called Strategic Estimating Systems (SES), for example, to teach best practices and continually improve our cost-estimating system, now one of the most powerful in the world. As global experts in their field, the team at SES is instrumental in helping us to improve our software to work more effectively on larger projects, and in turn, educate our clients to develop better estimates. This collaboration enables them to be proficient and self-sufficient in areas that are so crucial to the profitability of a construction or engineering project."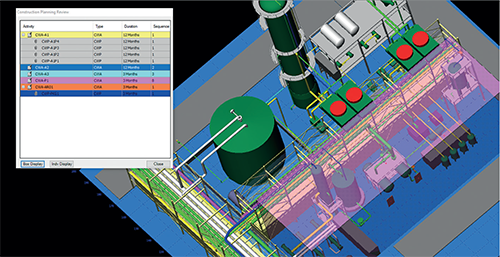 It's a process of product development that also places a heavy emphasis on customer involvement, with a dedicated advisory board for each of the company's product groups. "We have one for our engineering solutions, another for our estimating solutions and one for our advanced process control solutions," Ron explains. "We go through a structured process, developing what we call 'innovation clubs' – groups of clients within our main product areas, who we embrace and involve in testing and feedback."
Academic partnerships offer another avenue for input. MIT, The University of Delaware, and Carnegie Mellon are just a few of AspenTech's major collaborators. The company's so-called 'Aspen Academy' regularly brings together 12 leading chemical engineering researchers to define and advance specific R&D projects, a concept that's forging a new model of collaboration between academia and industry.
"Many academic researchers who come up with great ideas can be frustrated by the obstacles that prevent them from getting those ideas adopted for commercial use," Ron adds. "The Aspen Academy offers an exciting way for those individuals to take some of their best work and embed it in an industry-leading platform. It provides research students with an excellent opportunity to come and work in the field."
AspenTech employees can also find themselves with many opportunities to voice new ideas. "We run a global technology summit within our company, including a competition that gives groups of people in the company time and opportunity to come up with new solution proposals," Ron remarks. "They literally present their ideas, and executives vote on the most promising. Some of these are now nearing release as new capabilities. Backed by 40 years of innovation and expertise, we continue to be the leader of innovation. We want things to stay that way."
In May 2022, AspenTech completed a significant transaction with Emerson that resulted in two software businesses coming to AspenTech, one in subsurface engineering and the other in electrical grid optimization. It's a combination that is delivering exciting synergies across a number of applications – not least, the rapidly evolving area of carbon capture and storage.
"Carbon capture and storage is partially an above ground problem, and partially a subsurface problem," Ron mentions. "By putting these two groups together, we can help companies look end-to-end at the planning and execution of large-scale carbon capture projects."
AspenTech is increasingly well positioned to help customers solve the complexity of the dual challenge: meeting the increasing demand for resources from a rapidly growing population in a profitable and sustainable manner. "We're seeing that especially in Europe," adds Ron. "And we're beginning to witness it in the US, with the pace of execution of projects across green energy, hydrogen, or energy efficiency. To realize that in the time frames we have in mind, you need repeatable, reusable and modular designs across the process industry. At AspenTech, we provide that capability."
As Judith is keen to emphasize, AspenTech's solutions also deliver tangible benefits for EPCs, by improving workplace organization and empowering achievement. "Especially in the current climate, a lot of projects are being reevaluated and rescoped," she reflects. "Our solutions create value by empowering EPCs to innovate and deliver projects safely, on-schedule, and on-budget, even as margins are getting tighter, and constraints are increasing."
AI plays a critical role in all of AspenTech's solutions. "Since we introduced AI-driven Aspen Mtell® a few years ago, it has been implemented by refining companies around the world to predict and prevent downtime months in advance," adds Ron. AI will continue playing a predominant role in AspenTech's future portfolio.
"Looking forward, we're partnering very seriously with a number of leading companies in each of our key areas, with a focus on creating a deep level of innovation and sustainability across our solutions. A lot of energy companies are really trying, and in many cases succeeding, to become significantly more sustainable, but they have a tough time telling the story. We want to work with them to design and implement the right systems to make that information more transparent."
AspenTech
www.aspentech.com
Services: Process engineering solutions and technology