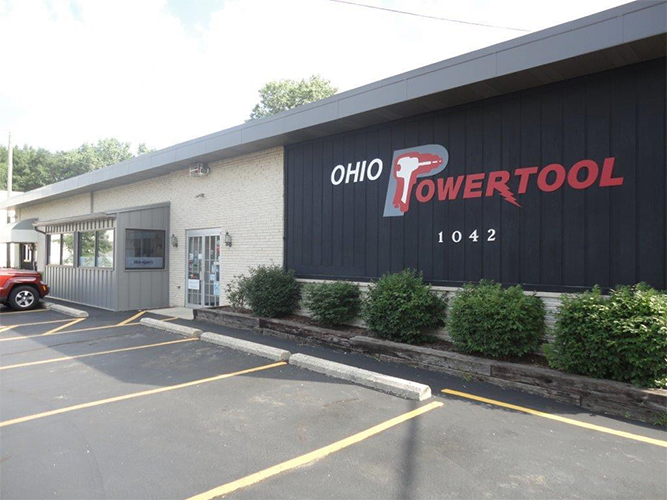 Powerful growth
Family-owned Ohio Power Tool is capitalizing on a resurgent construction sector in order to modernize its operations and pursue aggressive growth throughout the year ahead
In 1983, Jim Amstutz was feeling a change. A successful sales rep, he took the decision to trade one career for another, buying out one of his customers for the purchase of a small tool repair shop in central Ohio. It was the beginning of an era: for the next 15 years, Jim dedicated himself to the trade, servicing tools and equipment through his company, then-operating as Central Ohio Power Tool, and establishing a reliable consumer base around the family-owned brand.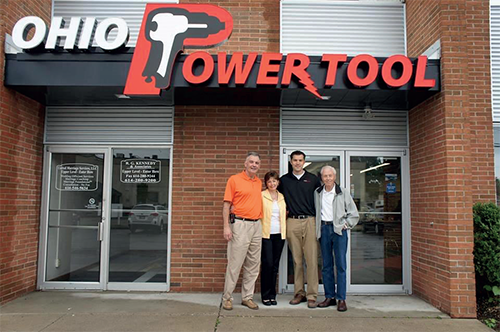 Buoyed by his initial success, in the 1990s Jim took another major decision, embarking upon a journey to transform his business into a supplier and retailer of tools. It was a smart move, grounded in Jim's astute sense of an important shift in the market. "We've certainly changed with the times," admits Jay Amstutz, son to Jim, and current Ohio Power Tool President. "Over time, we've seen the length of warranties increase, while tools have become more disposable. Since the company made the move to diversify from service and repair, new tool sales have built up dramatically. Initially, those sales were in-person, conducted from our shop in central Ohio. Beginning in the early 2000s, that's slowly shifted online, with e-commerce taking off in earnest around the middle of the last decade.
"To do that effectively, we tried to mirror online and local sales, targeting the same customer base and growing from there," Jay continues. "That was a success, allowing us to drop the 'Central' from our name, and to start serving customers all over the country from our online store. We target the electrical, mechanical and concrete trades, specializing in the tools and equipment you wouldn't be able to find in a home-repair center. Often, a customer might require a product for a specific application or unique situation that they've not encountered before, and might not be sure which product is suited to their needs. In that situation, we have trained staff on hand who are able to offer their guidance and expertise."
Jim Amstutz remains active in the business to this day, along with his wife, Suzanne. Perhaps that's why Ohio Power Tool has preserved its origins in service and repair, becoming a factory-authorized service center for a number of major brands, including DeWalt, Enerpac, Honda and Makita. "It was with service that we initially grew the business, so it's something very important for us to maintain," Jay says. "A lot of larger companies within our industry today have lost that element. Instead, they'll simply send stuff back to the factory. At Ohio Power Tool, we like to do that in-house. We're equipped with a lot of specialist equipment here, enabling us to do our own testing, service and repair, with hydraulic repair a particular area of focus. We also rent a lot of equipment ourselves, the mentality being that if someone buys a tool, they're going to need it serviced. We like to think in terms of the complete lifecycle."
As the company approaches 40 years of operation, Ohio Power Tool continues to found its growth on solid client relationships. "We don't like to make it too complicated," Jay says. "We ask the customer: 'What are your biggest struggles?' 'What do you have trouble sourcing?' Everyone who buys tools and materials does so from four or five different people at a time, so we try to do a really good job of taking care of the basic needs in the hope of making our piece of the pie that little bit bigger. Perhaps we just get our foot in the door with a service, or with a rental or unique item that no one else has in stock. Either way, we'll start the conversation with an initial sale and begin strengthening the relationship from there."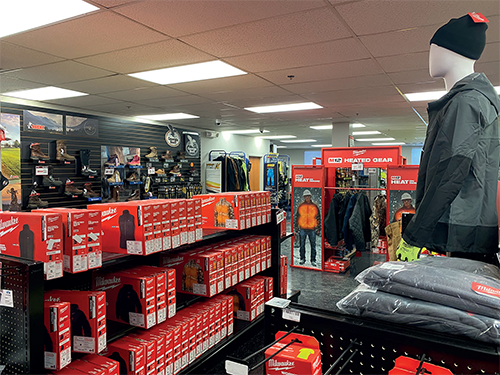 Like all businesses, Ohio Power Tool's operations were given a severe test in early 2020, as the arrival of the Covid-19 pandemic threatened to undermine trade. Thankfully, the company has emerged relatively unscathed. "We had to shift and transition relatively quickly," Jay says. "Already having an online presence helped significantly. We have to do a lot more work for the same amount of business, dealing with fluctuating prices, back orders, and supply chain issues. In a typical trading environment, a big customer might come to us and say, 'I need 30-40 of a certain item,' and we'd have to fulfil that with 25 on the shelf already, and a week to source another five. Post-pandemic, that's become far more challenging. As a result, finding alternative items, communicating with our partners and conducting additional research to make sure we're ahead of the game is vital.
"Our customers have definitely changed the way they operate, too," he continues. "Years ago, they might've said, 'I need this blade.' Now, they understand that their desired product isn't always available, and they demonstrate an openness when they look at new lines, enquiring about alternatives, and showing us that they're willing to try something different."
For Ohio Power Tool, this need for alternatives places even greater emphasis on the strength of the company's relations with its suppliers and partners. "Building effective relationships with our suppliers is imperative," Jay says. "If we get into a situation where a customer needs more technical specs on a product, then we rely on them for technical expertise. In other cases, we have products that we can make specifically for a customer, concrete being an example. Geographically, all concrete is different, so we can spec different concrete blades and bits, and we work with the reps and the purchasing teams closely in order to source the best products. We also have access to all the technologies and portals we need in order to know what's in stock at any given time."
As disruption continued into last year, the company took the time reformatting its e-commerce and ERP systems. "In hindsight, I don't know if that was a great idea," Jay admits. "2020 had come and gone, and we thought optimistically that things would calm down. It's unusual to change both e-commerce and ERP systems at once, but we saw an opportunity to build an integrated system – and so we did. The shift took place mid-way through the year, which was poor timing with regards to supply chain issues, but it does means that we now have far more robust systems moving forward. As we push into 2022, we're seeing those start to pay off, delivering benefits by enabling us to stay on top of important updates, and allowing us to staying in closer communication with our customers."
The company has also taken steps to expand its physical footprint. "Within the last year, we've doubled the size of our showroom within our own building," Jay says. "We've dedicated that to the actual trade professional, focusing on the workwear they'll need, from harnesses and flame-resistant apparel to boots and workwear, and featuring brands like Helly Hanson and others. It's a place where they can actually touch, feel and try on these items. We've already set up a placeholder website: www.tradeproofoutfitters.com. In the next few months, that'll become a full-blown e-commerce site. We are investing more in the web side of the business fulfilment, and we've just added a second warehouse to help facilitate shipping and enable us to stock more inventory."
With the arrival of 2022, the outlook for Ohio Power Tool looks bright. "We continue to grow pretty aggressively," Jay confirms. "The commercial construction market is very strong, both within central Ohio and nationally. There's a lot of activity currently in the planning stages, alongside a number of projects coming out of the ground and actively being built, so we feel pretty confident that the time is right for us to invest, stock more, and grow the business. We don't have a crystal ball, but we don't currently foresee any immediate slowdowns."
Ohio Power Tool
www.ohiopowertool.com
Services: Tool retail, maintenance and repair