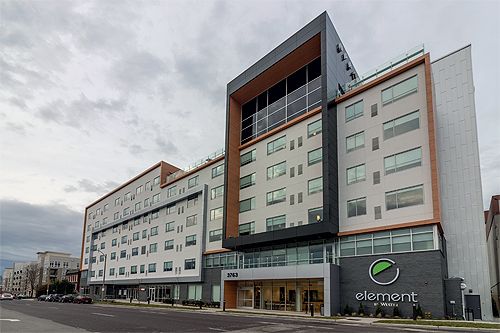 The golden touch
Celebrating its 15th anniversary in 2021, Midas Hospitality is a leading hotel development, management, construction and investment firm that puts people first
Consistently named among St Louis' fastest growing companies, Midas Hospitality has been exceeding the expectations of its clients, lenders, investors and associates since 2006. Back then, the company's Co-Founders, David Robert and JT Norville, split their time between long hours on the road and working from home, but it wasn't long before the pair's commitment to their new business paid off.
Soon after the company launched, Midas purchased its first hotel in Omaha, NE. David and JT improved the hotel with investment, as well as an overhaul in service and culture. After increasing the Omaha hotel's value and selling the property, Midas took the proceeds and invested it into three more hotels, triggering a growth trajectory that has continued into the present.
Today, Midas develops, renovates, builds, manages and invests in hotels across the United States, with the help of in-house divisions Midas Construction, Midas Development and Midas Capital. A specialist in select-service and extended-stay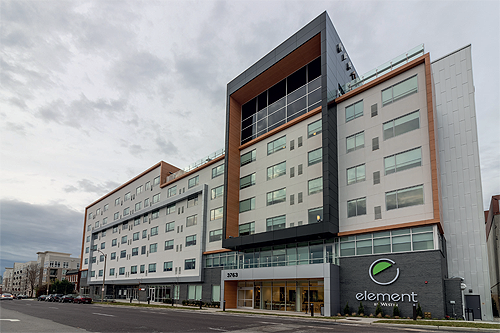 properties, the company has operated award-winning hotels for leading brands such as Marriott, Hilton and IHG since 2006.
"We're a people-first, purpose-driven company with a set of values that guides us towards our vision. The vertical integration of our investment, development, construction and management services is also a vital mpart of what we do," explains JT Norville.
"The combination of that vertical stack and our purpose-driven, people-first approach is really what sets us apart from our competitors."
As a member of the hospitality sector, Midas has felt the impact of the Covid-19 pandemic over the last 12 months, though the company's focus on select-service and extended-stay hotels meant that it fared better than the industry as a whole. Alongside the obvious challenges and difficulties felt by all businesses in the sector, the pandemic also presented Midas with opportunities.
"Even in the darkest times, there is always a silver lining," JT says. "During the pandemic, we built a distressed hotel fund called the Midas Hotel Fund, which we'll be using to acquire properties. We think there's a great buying opportunity in the industry right now and with our vertical integration, we're nimble enough and efficient enough to take advantage of that."
As JT suggests, 2020 remained a growth year for Midas in spite of the circumstances. The company opened five new hotels during the pandemic, including an Aloft property in the Cortex Innovation District of St Louis and an Element by Westin site in Prospect Yards, St Louis. Janessa Corpuz, formerly GM for Midas' Courtyard by Marriott in St Peters, was named the Element hotel's General Manager in September. She was recently joined by Director of Food and Beverage James Metcalf, who will manage UPBAR, a new rooftop cocktail experience atop the hotel. Midas' first ever company owned and operated bar, UPBAR offers guests the opportunity to relax in an upscale lounge-like atmosphere with scenic views, a large patio, a 30-foot bar and a thoughtfully crafted cocktail menu.
With UPBAR open and ready for business, David Robert reveals that Midas has already begun work on its latest development. "In late January 2021, we broke ground on a 170-room Residence Inn in Clayton, Missouri, which is the business and government center of St Louis," David reports. "Our construction company will be building it, we'll be developing it and our investment company is raising the capital to get it done. It's a two-year project and the positive thing about that is all forecasts suggest the hospitality industry will be back and very healthy by 2023."
The Clayton, Missouri project is a promising start to 2021 for Midas as the company prepares to celebrate its 15th anniversary in March. Although there are myriad factors behind the company's longevity and success, David and JT believe that a lot of weight can be placed upon the enduring strength of Midas' family-oriented culture, and the efforts of its team who is eager to serve.
"Looking back at when we started, I don't think either JT or I imagined the business would evolve the way it did, so 15 years is a big milestone for us," David declares. "We've got good people, we've tried to make good decisions and we put our values into practice every day. Still, we're only as good as the people representing us – our associates. They're the ones working with the public, upholding our values and making things happen."
"We have 900 associates spread across 45 hotels and every one of those people and their actions is a part of our culture," JT adds. "Our vision was, and always has been, to become a hospitality-driven company where people love to work, customers love the experience, and investors love the results. We bring in people to Midas that are smarter than us and continue leading with our values and have fun while we're doing it. I think those things are vital for a team and a company to be successful for 15 years."
Hoping that the next 15 years will be as successful as the previous 15, Midas is already turning its attentions to the future, and the growth opportunities it is likely to present. To prepare for the years ahead, the company has grown the investment team over recent months to source, underwrite and capitalize on opportunities.
"We realized during the pandemic that we needed to find ways to better communicate with our associates, with our guests, and with our partners, so our improved online presence has allowed us to do that," David states. "Our hotel strategy includes frequent online social messaging and that is the same strategy we use at our central office to stimulate job growth and report on new developments. We are proud of what we do, where we've come from, and what we've accomplished, so we feel as though it's important to keep people informed."
Following an announcement at the end of 2020, Midas is set to team up with 3D Development in the coming months to begin work on its second Element by Westin hotel. Based in Richardson, Texas, the $22 million property will feature 123 suites and is scheduled to open in 2021.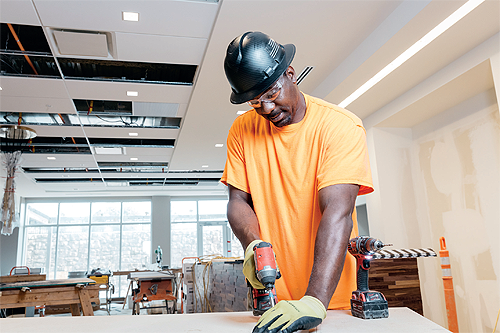 "During the past year, we have worked side by side on this project with 3D Development," JT remarks. "It is exciting that our plans are now becoming a reality, and we look forward to introducing the innovative Element concept to the area."
For the longer-term, Midas is currently working on a strategic plan that will allow the firm to build on its strengths, evolving above and beyond the disruption of the Covid-19 pandemic.
"I think we're going to continue to grow the hospitality division through acquisitions," David notes. "There will certainly be some buying opportunities over the next two myears as, unfortunately, some hotel owners don't make it, but thanks to the fund we have set up, we'll be able to move quickly on that. We hope to get some more new developments on the go, despite the lending challenges of the pandemic, and we'll probably be expanding into similar business models – we're looking at apartments right now, but there are plenty of potential options in that area."
Midas Hospitality
www.midashospitality.com
Services: Hotel development, management and investment