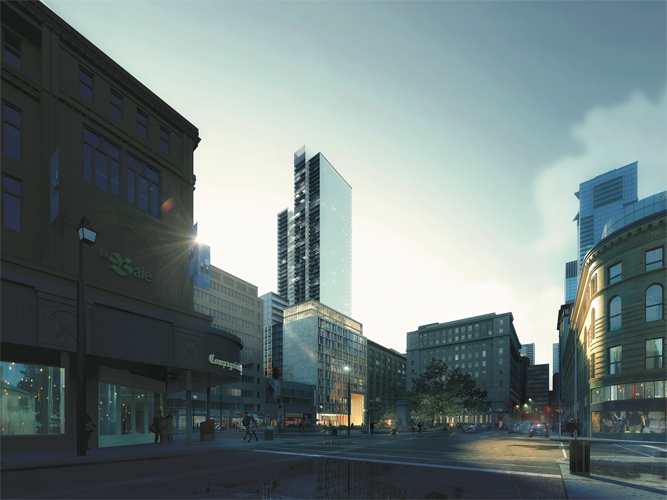 The Magil touch
With a track record for building strong client relationships and delivering specialist turnkey projects, Magil Construction is recognized as one of the top 20 construction companies in Canada
Powered by innovation and a team of skilled, flexible and dedicated employees, Magil Construction has, over the course of more than 70 years in business, carved out an enviable position for itself in both Canada and the wider world. Specializing in major industrial, commercial, institutional and residential projects, the company has become renowned for carrying out complex builds that push the boundaries of what was previously thought possible.
"Before I joined Magil in 2017, I was actually working for one of the company's clients," recalls Vice President of Operations, Alexandra Murdock. "Through our dealings, I knew Magil to be a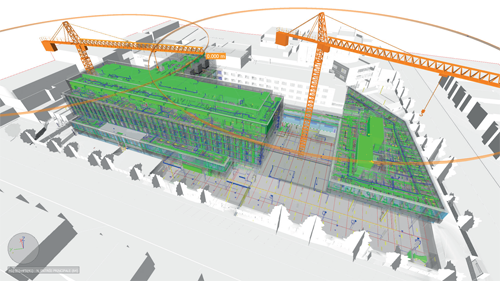 really co-operative, good value business, with a trustworthy team and strong leaders. Even back then, it was a very attractive proposition.
"Construction is a tough industry," she continues. "People are under a lot of stress to carry out complex projects, but inside the walls of a company like Magil, everyone is very respectful and collaborative. There's no competition between our people – they are all committed to working together and performing great work in line with the values of our business."
Boasting five offices across Canada – in Montreal, London, Toronto, Vancouver and, most recently, Quebec City – Magil's latest projects include construction of a $560 million residential tower slated to become one of the tallest buildings in Montreal. A collaboration with Brivia Group, the 61-storey development (1, Square Phillips) will house over 800 residential units and offer breathtaking views of historic Montreal. The project is set to be completed by 2024.
Elsewhere in The City of a Hundred Steeples, Magil is nearing completion on a project at the Montreal Heart Institute (MHI). Set to be fully operational by 2022, the company's work at the MHI has involved the expansion and redevelopment of emergency and critical care units, consolidation of outpatient activities, construction of a training center and storied parking facilities, as well as regrouping of the Institute's administrative sectors.
In order to remain the industry's first choice for these types of projects, Magil continuously strengthens its highly-respected project management credentials with ongoing investment in people and technology. Alexandra explains more:
"If you don't have the people and the tools to build and manage your projects, you won't get very far," she declares. "On the people front, we need to be attractive and retain our employees in order to keep moving forward. It's important to offer them an environment in which they really enjoy working. You have to show your people that you are willing to invest in them as the company grows."
As part of this commitment to its people, in June 2020, Magil achieved accreditation from the Certificate of Recognition program (COR®), an occupational health and safety initiative that ensures companies meet national standards. Magil's next goal in this arena is to cement its place as a leader in health and safety, making for better productivity, professionalism and, most importantly, the increased wellbeing of all its employees.
In terms of technology, Magil President John Marcovecchio maintains a clear vision for the future and continues to encourage the organization to invest in collaborative tools and software, like Procore and Revizto. "All of our R&D activity occurs internally, through our BIM-VDC department, which was opened in 2016, and has already been the recipient of the CanBIM Innovation Spotlight award for Construction Management in 2020, and been nominated for the same in 2021. This activity helps us to find new technologies and software – such as drones, LIDAR technology and virtual reality for instance – that can then be implemented in our projects. We also have a team that invests 100 per cent of its time in discovering new, cutting-edge applications and products for us to make use of, and what we have done so far in this area is really encouraging."
Of course, like many companies across the world, Magil's rapid growth was temporarily hindered in 2020 by the Covid-19 pandemic. Nevertheless, the company rebounded in the second half of 2020 with employees working tirelessly to help Magil overcome the difficulties presented by government-mandated Covid-19 regulations.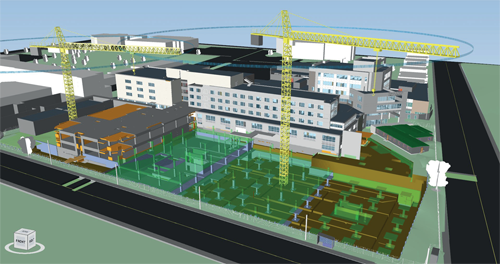 "It's certainly been a very challenging two years," Alexandra reports. "Even now, prices are going up, which creates a lot of uncertainty around projects and certain contract issues. Evaluating risk has never been more important because it's hard to know what's around the corner, which can complicate lead times and scheduling, but still, we have a team in place and a workforce we know we can trust. By working together, we know we can overcome whatever might impede us on the road ahead."
Despite the trials and tribulations of a very demanding year, Magil still recorded a number of major achievements in 2020. For example, in September, the company began work on Symphonia Sol, a $41 million luxury condominium project for Westcliff. Located on the southern tip of Nuns' Island, on the banks of the Saint Lawrence River, the 94-unit residential development features innovative architecture incorporating the latest best practices. Alongside a maximization of natural light, the site will include condominiums, penthouses, townhouses, two outdoor pools, cabanas and a pavilion, all within a quiet living environment close to downtown Montreal.
The Symphonia Sol project, Alexandra says, is just one of many exciting developments in the offing for Magil as demand for construction rises and the industry bounces back from its Covid-19-induced slowdown. "Here in Quebec," she adds, "part of the government's strategy is to reignite the economy by launching a lot of new construction projects. We definitely want to play a role in it.
"On the private side, prices have risen quite high, but the demand is still there. In spite of any uncertainty they might still feel, developers are still going forward with their projects and the public remains really strong, so all in all, the prospects are very positive. We have always done a lot of condo work, private projects and repeat business, but if that market slows, we can easily shift and focus more on the public side of things."
In the months and years ahead, Alexandra hopes to see Magil performing more complex projects and achieving better results than ever. Using the tools and talents at its disposal, the organization hopes to add more value for its clients for decades to come.
"At Magil, it's not just a game of volume; we want to be good at what we do," Alexandra states. "We want to master our work, so it is important for us to find more and more clients in need of our expertise.
"As project management and design-build experts, we, at Magil, are capable of overseeing all elements of a construction project, as well as collaborating with architects, engineers and other key professionals. We have the tools and expertise to do it well. Our goal now is to create a better future. In doing so, we shall continue to improve and to craft a better company for ourselves, our clients and for generations to come."
Magil Construction
www.magil.com
Services: Construction company specializing in project management and turnkey developments