Restoring glory
Specializing in restoration and renovation projects, LS Contracting Group's focus on building and maintaining key relationships has launched the company on a rapid growth trajectory
In June 2019, LS Contracting Group found itself named among Crain Chicago's Fast 50, an annual ranking of the fastest-growing companies in the Chicago area. It was a moment to savor for the business. Recognized for a leap in revenue from $18 million in 2017 to $25 million in 2018, the listing was a fitting way to cap off five years of hard work for the team at LS Contracting – a period of time that saw the company grow by over 180 per cent. Speaking to Construction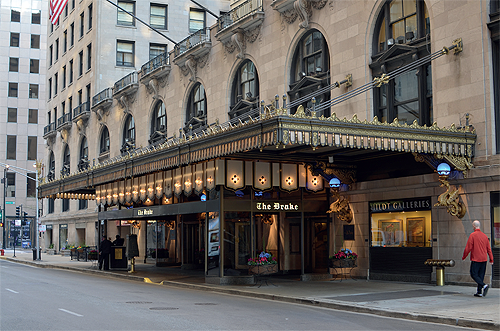 Today, LS Contacting's President, Thomas Laird, divulges some of the secrets behind the firm's swift rise to prominence.
"I would say that the heart of the business is our strong culture," Thomas begins. "The company started in 1999, so this is our 21st year, and 70 per cent of our management team has been with us since the start. When it comes to newer team members, our turnover rate is incredibly low too. Darin Mehrings, Senior Project Manager of 20 years, and Maria Lobo-Corey, Controller of 18 years, have been instrumental and an integral part in the success of our organization.
"Our values are taking care of our clients and ensuring we maintain long, fruitful, repeat client relationships. We have an incredibly strong and committed customer base that really appreciates our commitment to continuously high performance and competitiveness in our market. We're willing to do a job from a couple of hundred dollars, right up to $5 million dollars in revenue. The fact that we are able to commit to those small, challenging, little projects is greatly appreciated. We believe that our most important project is whichever project we are currently working on, and so smaller jobs receive exactly the same quality and attention as the larger ones. A lot of contractors only want the larger projects, so our willingness to take on anything is a real differentiating factor."
A company on a mission to 'restore, preserve, and build', LS Contracting is a full-service commercial general contractor with experience in a wide variety of services including new construction, alteration, commercial office build-out, lobby renovation, common area updates, and plaza repair services. Over 70 per cent of the firm's revenue, however, is provided by LS Contracting's specialization in restoration projects, which incorporates complete building envelope restoration whether it be masonry, terracotta, structural concrete repairs, waterproofing membrane repairs, or curtain wall restoration.
Among the most celebrated examples of LS Contracting's restoration work is a project the company performed for the Lakeview Presbyterian Church. A complete exterior façade renovation, the work included the rebuilding of a deteriorated bell tower, installation of code-compliant fire-resistant wall systems, installment of architectural cedar shingles and siding, and new leaded glass window units. Each individual element was directed towards restoring the historically significant church's original 1888 design – an undertaking that proved successful and earned LS Contracting the Exterior Renovation Project of the Year Award from the American Institute of Architecture. Grateful for the recognition, Thomas suggests that the award is an endorsement of the way the company approaches its work.
"We self-perform 80 per cent of the specialty restoration and repair work that we do and at least 50 to 60 per cent of the more standard commercial general contracting. Our ability to complete a successful project like at Lakeview Presbyterian is down to the skill and experience of our team members onsite, but also our ability to effectively manage a project, ensuring extensive communication with the owner with regard to setting expectations, creating a mutual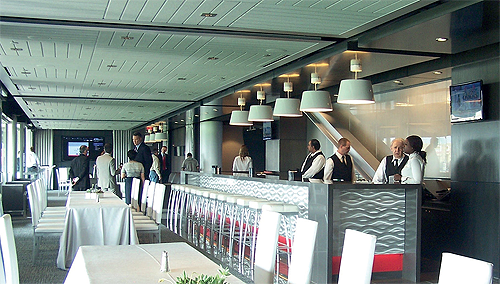 schedule, adhering to that schedule, and then completing the long- lasting work in an exemplary, economical, and competitive manner," Thomas explains. "I think we have generated that culture and it is carried down to our employees at all levels. They understand the importance of performing the work in a top-quality manner and making certain that we are setting out and meeting initial expectations. The dialogue and interface we have with our clients while work is being carried out is what generates the repeat business. It's the relationships we develop with people that keeps them coming back."
Having been in the business for over 20 years now, LS Contracting has built up a vast portfolio of general contracting and specialist restoration projects for a diverse collection of clients. In 2017, the company won the ICRI Chicago 2017 Project of the Year for concrete restoration work performed on Lake 44Michigan's Harrison-Dever Water Crib, proving that even offshore projects cannot slow the business down. The public trail of success, and the award-winning projects themselves, have not gone unnoticed by potential clients.
"With regards to the consultant engineering community that we work with, we have become a very well-respected contractor that performs excellent work, very competitively," Thomas declares. "At the end of the day, if owners are happy, then consultants are happy, and if the consultants are happy with our end product, then we become a more favorable contractor to work with.
"Our reputation is growing all the time and people know that we are not combative. We are problem solvers, rather than problem makers. I think some contractors can have a very rigid philosophy where they stick to the scope of the work in any instance. At LS Contracting however, we are open and agreeable to things like scope modifications. It's about building relationships and going the extra mile. If that means we don't nickel and dime and change order every modification, then so be it. I think that goes a long way."
LS Contracting's flexibility has been particularly useful in 2020, a year marked by uncertainty and change. Considered an essential business in the state of Illinois, the company was able to continue working on a number of projects, but restrictions put in force to mitigate the impact of the Covid-19 pandemic did mean that around 20 per cent of the company's developments were put on hold. Still, it wasn't long before LS Contracting was back out in the field.
"As soon as shelter-in-place orders were lifted, we put all our workforce back to work, which was around 85 to 90 employees," Thomas reports. "Our admin and office staff were set up a week before restrictions were enforced, so they were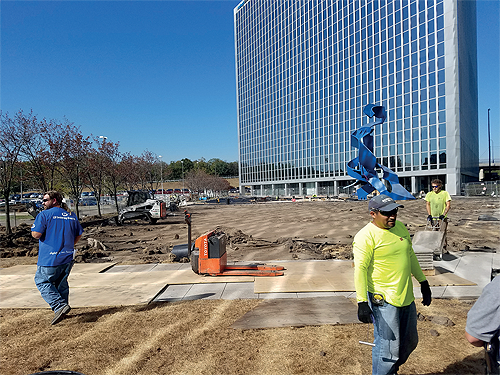 able to continue working efficiently and productively from home. For the most part, our project management team remained in the office, abiding by Covid-19 requirements we established and in line with a pandemic plan we had in place within the organization.
"It's been challenging," Thomas adds. "Our revenue is about 15 per cent off last year and our work backlog, when compared to last year, is down around 20 per cent. Nevertheless, we know we have been extremely fortunate when compared to many other businesses. The fact that we were considered essential by the state of Illinois and city of Chicago helped us significantly."
Having successfully negotiated the major obstacles presented by 2020 and the Covid-19 pandemic, Thomas is confident that LS Contracting will now be able to adapt to the times, targeting its offering towards contemporary trends and requirements. Whatever happens over the next 12 months outside the walls of the company, LS Contracting will be taking assured and methodical steps forward.
"I think there is going to be a course of interior office modification and renovation as a result of the pandemic and the unfortunate circumstances it has created in terms of forcing businesses to find ways to install safe distancing and other restrictions," Thomas states. "We are also going to make a concerted effort to do a marketing blast aimed at all existing clients, as well as trying to establish a list of new potential customers.
"One thing I'm certain about is that there will be some recession components coming into play at some point, but we have historically been very successful, even in the downturn between 2008 to 2010. There are necessary maintenance, restoration, and repair works required on any building or owner's asset and so that benefits us. Like in 2008 to 2010, we will now drill down and focus our marketing efforts on our ability to do minimum necessary repairs and restoration. The fact that we are experienced in navigating and completing that work will be 45very helpful in the coming year or two. Even in the current climate, I see no reason why we can't achieve $50 million in construction revenue across the next five years."
LS Contracting Group
www.lscontracting.com
Products and Services: General contractor specializing in restoration and renovation