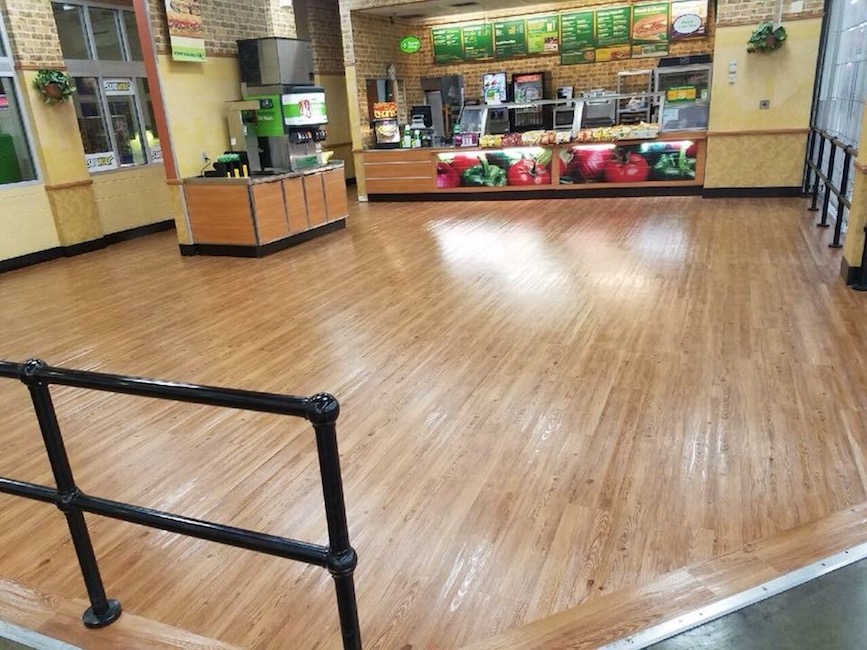 Linron expands its sales market with the launch of decorative overlay flooring it expects to become a significant portion of the business.
By Janice Hoppe-Spiers, Senior Editor at Knighthouse Media
For the past 25 years, Linron Co. has provided floor covering for more than 18,000 retail stores nationwide and covered 2.2 billion square feet. Known as the nation's leading national accounts distributor for retail chain stores today, the company built its reputation on excellence in customer service.
The Houston-based company was co-founded more than two decades ago by flooring industry veterans Linda Krienke and Ron Harris. The longtime friends met in 1977 when they worked together for a flooring distributor in Texas. In 1993, they decided to start their own company and Linron was born.
"We built this company on service and one word we have never used is 'no,'" Krienke says. "I've gotten calls at 4 p.m. on a Friday from someone who needs flooring tomorrow and there is nothing easy about it, but we take the extra step and get it done. We have always been based on our service."