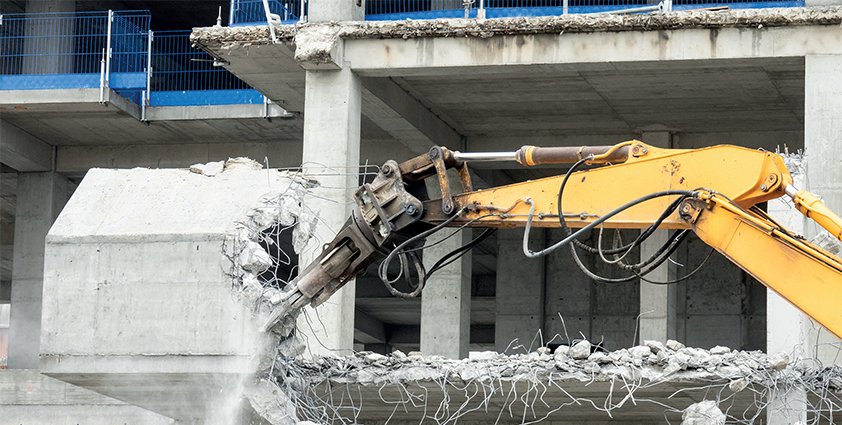 In safe hands
A family business to its core, Lindamood provides a range of services across demolition, excavation, remediation, and haulage, built upon a reputation for safety and quality
Family owned and operated for more than 40 years, the story of Lindamood began in 1975. Founded by Bobby Lindamood, Sr. in Irving, Texas, the company initially began undertaking earthworks for builders, before quickly acquiring the capability to perform excavation services. Soon after, Bobby was joined by his wife, Kayla, and the pair set to work expanding the business.
In 1982, the company grew its services to include demolition and site remediation. Fast forward another eight years, and the contracts were rolling in – notably, including multiple projects for Dallas Fort Worth International Airport. Further services were added throughout the next decade, including disaster recovery series in 2004, and heavy hauling a year later. Lindamood undertook its first implosion in 2006, with the demolition of Providence Hospital in Waco, Texas – and after another three years, successfully executed its debut high-reach demolition in Austin, on the campus of the University of Texas.
As the company's capabilities have grown, so too has its size. Today, Lindamood operates across the US, with a staff of over 250, and an ever-deepening equipment fleet, including the largest high-reach boom in the southern US, at a towering 120ft tall. Now a recognized name, with ample experience, the company caters to a number of sectors, including commercial, sports and recreation, industrial, institutional, mining, power generation, heavy highway, rail, aviation, and water and wastewater. Its proven track record, successful safety measures, and quality practices have positioned it at the top of the industry.
Crucially, Lindamood remains a family business, headed up by Kayla, and her son Jake. Having followed in his father's footsteps from a young age, Jake spent every weekend and holiday working at Bobby's side, learning to run every piece of equipment they owned. The young boy was especially drawn to the trucking side of the business and bought his own haul truck as soon as he was old enough to get a CDL. Thirteen years on from Bobby's tragic passing away, Jake and Kayla continue to drive his legacy with a commitment to Lindamood's signature workmanship, safety, and customer satisfaction.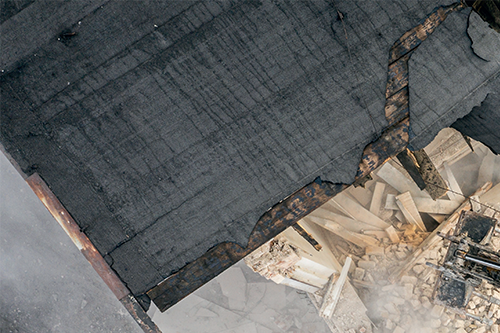 The continuity that characterizes Lindamood's leadership team is reflected in what is a relatively unchanged service offering. Providing interior and exterior demolition solutions customized to each project site, Lindamood has brought down commercial buildings, office structures, single- and multi-family homes, educational facilities, hospitals, power plants, and airports. Its work with municipalities, transportation authorities, and other public infrastructure entities have included demolishing railroads, roadways, bridges, and treatment plants.
Among the company's numerous specialties are its demolition services, an area in which the Lindamood team boasts of its 'unrivalled quality'. When it comes to executing a structure takedown, steps have to be taken to minimize impact to the surrounding buildings and population. In this, Lindamood is confident in its capabilities, with Jake and Kayla's team drawing on its extensive background performing safe and successful demolitions and implosions in high-activity areas, including a deep familiarity with site preparation, and access to the best tools for the job.
A subset of its demolition services, Lindamood also has ample expertise within selective demolition, including building renovations, historic renovations, and office revamps. In all cases, the company has the capability to clear out the old structures and internals in order to make way for the new developments. Doing so requires a high level of precision and care, so as not to cause damage to the structures earmarked to remain.
To meet this challenge, Lindamood deploys a series of high-tech solutions. The company has been responsible for the separation and connection of multi-story medical buildings using robots, and has brainstormed creative ways to convey debris from basements to the ground level. Delivering everything from gutting, to plumbing system, sheetrock, roof, and wall removal, the company's ability to solve complex challenges time and time again underlines its advanced capabilities within the field of demolition.
The foundation for its work, earthworks and excavation are another key component of Lindamood's service range. When it comes to completely levelling a structure, or carving out an underground parking garage, Lindamood's team interact with soil on a regular basis. From drainage canals to preparing for new roads, the company's technical knowledge and experience allows it to tailor the work to its clients' unique project specifications. As it likes to say, 'while we may not be able to move heaven, we can move earth.'
Not all works are planned for, however. When disaster strikes, contamination happens, or asbestos appears, clients need someone that they can rely on to help set everything right. Cue Lindamood's remediation and recovery services. It acts as a remediation provider for an array of sensitive locations, from water and wastewater treatment plants to hurricane-ravaged neighborhoods. The company's remediation experts pride themselves on standing among the best in Texas, and are committed to creating or restoring safe environments and peace of mind. As with each of its projects, Lindamood again places a strong emphasis on the use care and precision when assisting families, communities, businesses, and municipalities with clearing away the unexpected, making way for a brighter, stronger future.
The last of Lindamood's services is heavy hauling. Catering for those clients in need of moving extremely heavy, and unusually shaped machinery, the company is intimately familiar with the logistical challenges that oversized transport loads can present. Its specialized team and fleet of heavy haul equipment brings clients the safest and most efficient service in Texas and beyond, getting heavy equipment where it needs to go, on time, and without incident.
Across all its work, Lindamood is supported by the dedication and enthusiasm of its employees, each of whom are committed to seeing each project through to completion. It's these individuals, ultimately, who have guided Lindamood's success, whether that be in the demolition of single-family homes, the implosion of high-rise buildings, the decommissioning and dismantling of industrial facilities, or the excavation of basements in excess of 70ft in depth.
In carrying out this work, those employees are supported by the company itself: not least, in what is a rigorous approach to safety. A feature of all the company's works, it goes without saying that the health and wellbeing of Lindamood's employees and community are a top priority. It's for that reason that the company developed its 'First Time Right' philosophy, which requires that Lindamood's teams plan and analyze the job in advance to safely complete each project.
Likewise, Lindamood has developed a company culture around the motto of 'Live Safety.' As part of it, each team member has the responsibility to live safety at the job site, and to teach others to live safety as well. It's for that reason that every team member is empowered to call a work-stop if they find a process, or an employee, that is not in line with the company's high standards. Similarly, Lindamood goes above industry standards, ensuring that its employees are trained in the latest safety methods and regulations. In-house training is provided by the company's Corporate Safety and Training Director, including new information on technology, procedures, and equipment. The Lindamood equipment fleet also maintains a strict maintenance schedule, adhering to equipment replacement policies and utilizing certified mechanics.
Lindamood
www.lindamood.net
Services: Demolition, excavation, remediation, and haulage