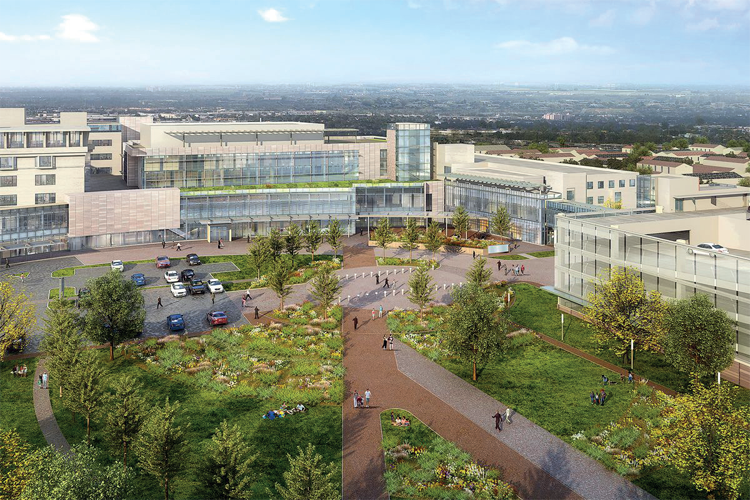 Healthy growth
The experienced staff at LEMOINE, a Louisiana-based ENR Top-400 contractor, all work to one united purpose – to achieve excellence in construction while enhancing the lives of all involved
With a long-standing core practice in commercial construction, LEMOINE is a full-service general contracting and construction management firm based in the South-eastern United States. LEMOINE constructs and manages projects ranging from minor interior renovations to some of the most complex commercial, educational, healthcare, public and industrial landmarks in the Gulf Region.
To give Construction Today a more complete picture of the workings of the company, we spoke to Wills Hover, VP of Healthcare, who shared some history and highlighted the underlying principles of its success. "Fifty years of construction experience, industry resources, and superior talent form the bedrock of the ONE LEMOINE philosophy," he began. "Our service lines deliberately connect to support the full building lifecycle, leveraging our expertise every step of the way.
"Our success is cultivated by our philosophy of building authentic, lasting relationships," said Wills. "Strategic partnerships are the key to delivering the results our clients expect." Safety, integrity, attention to detail, work ethic, and innovation – these are the values that drive the LEMOINE process.
"Overall, we provide a full suite of services, from infrastructure to building construction, disaster response and recovery, and comprehensive project and program services, all with one call. We are uniquely qualified to partner through every stage of any project."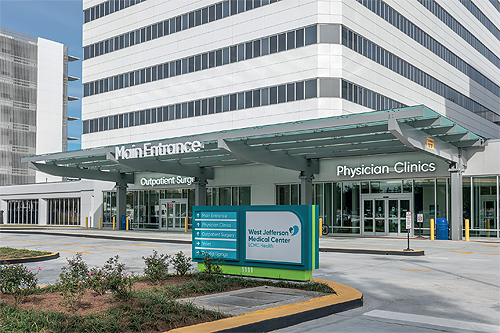 LEMOINE is also able to offer these services across a wide area, from its full-service offices in Lafayette, Baton Rouge, and New Orleans, Louisiana. "We also have additional offices in Lake Charles, Louisiana, Birmingham, Alabama, Houston, Texas and Puerto Rico," added Wills.
Thanks to the approach of building projects adopted by LEMOINE since its foundation, the business has in Wills' words 'raised the bar and set the standard in construction by delivering excellence across the southern United States'. "As construction managers, we've been honored to build thousands of projects and work with hundreds of clients, with us being immersed in every aspect of each project from conception through construction," he noted.
Having introduced the multitude of projects that LEMOINE has been part of creating, Wills highlighted one of the most substantial it has worked on in recent times – Children's Hospital of New Orleans (CHNOLA). "The Expansion and Renovation at Children's Hospital is part of a $300 million campus master plan," he said. "Construction, which began in early 2017, is anticipated to conclude this Fall. At completion, there will have been nearly 75 distinct phases of work executed across the campus."
The majority of this project focuses on a complete renovation of the current main campus, creating a new Children's Hospital, with key features including a new 230,000 sq.ft. medical tower providing a 28-bed cardiac intensive care unit, 12 operating rooms, an imaging department, central sterile processing, dietary, and emergency department. Further construction included a freestanding 51-bed, 70,000 sq.ft. behavioral health center, a new 593 space parking deck, a comprehensive cancer center and central energy plant (CEP) expansion.
Clearly a significant project not just in terms of value and scale, but also complexity, Wills noted some of the key challenges, which included a single point of connection between the hospital and ambulatory care center (ACC). "The lone internal corridor connecting the north and south sides of the facility carried an MEP rack with all the services feeding the ACC. It was referred to by the project team as the 'spine' and had to remain active while being rerouted to allow for demolition of an existing structure and construction of the new Pavilion. The CEP Expansion required extensive use of temporary equipment to prevent any downtime of HVAC systems. Furthermore, an existing underground 50k gallon diesel fuel tank was decommissioned under the footprint of the CEP expansion to allow for foundations to be installed."
The comprehensive range of skills and repository of construction knowledge available at LEMOINE is invaluable when it comes to projects such as this, and thanks to its experience in the medical facility field it is also involved in another similarly challenging scheme in Louisiana. "We are working on the renovation of the West Jefferson Medical Center, which is part of the same healthcare system as CHNOLA (LCMC Health)," confirmed Wills. "This is also a multi-phased project, and what sets it apart is the removal and replacement of the cladding of the west elevation of the existing eight-story patient tower while occupied. Additional scope includes an addition and renovations to the emergency department, a new concourse connecting the hospital to the medical office building (MOB) and renovations to the patient tower."
The overall project, valued at $86 million, is designed to deliver a modern medical center, which features improved and reshaped facilities – making it more convenient, with expanded spaces and more services on offer. The finished product will create a comfortable and contemporary environment for patients and visitors.
Providing solutions to requirements such as these necessitates an extraordinary contractor – one that can be truly trusted to deliver whatever is needed. This is where the LEMOINE Brand Promise comes into its own, which pledges 'The right people. The right solutions. Building peace of mind.' This is an integral part of the company's culture and serves to reassure clients that all their needs and requirements will be met. "LEMOINE is a dynamic company that approaches each day with enthusiasm to make a difference in the world," Wills stated. "Throughout the decades, our ability to execute projects successfully while building lasting relationships with our clients has always been a differentiator. Today, that same level of execution exists, with a more advanced range of services.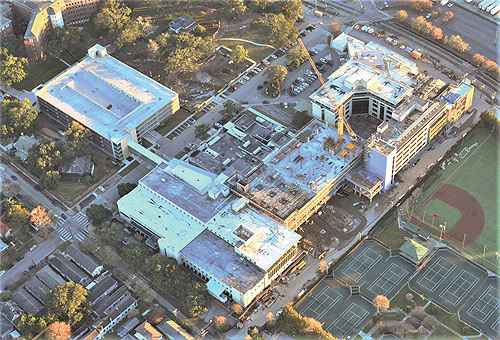 "Furthermore, despite our tremendous growth, there is still a close-knit feeling of family and community, which allows us to consistently rank as a 'Best Place to Work' in the communities we serve. As an employer, we continue an upward growth trajectory, which creates additional opportunities for our team members to advance their careers."
Having assembled a team of people with the mindset for both success and customer satisfaction, LEMOINE then equips them with state-of-the-art technology and modern solutions, in order to assist them in their roles, and overall, help to make the company more efficient. "LEMOINE is a process driven organization that leverages technology and innovation to drive continuous improvement," Wills confirmed. "Utilizing LEMOINE's signature Project Success Ladder on every project provides certainty of outcome to our clients. Additional technologies include in-house virtual construction services such as Building Information Modeling (BIM), Matterport, laser scanning, and drones."
A further recent addition to the business also strengthens its position and adds a new range of services to its portfolio. Wills shares the benefits that it will experience thanks to the acquisition of Workforce Group. "This is part of LEMOINE's strategy to strengthen its position as a global leader in the emergency preparedness, disaster recovery, and resilience industries. Workforce Group is a leader in disaster recovery program management, inspections and claims, debris monitoring and strategic surge staffing. The firm's data management and mobile app development to federal, state and local governments enables LEMOINE to provide a full suite of emergency preparedness and disaster recovery services, building more resilient communities," he said.
Commenting on the deal in May 2021, LEMOINE CEO Lenny Lemoine pointed out that this is an important and exciting expansion for the business. "Workforce Group's approach of bringing cutting edge technology to the disaster recovery environment enables governments and citizens to recover quicker and more efficiently. The diversity of talent and services within Workforce Group, combined with LEMOINE's decades of experience in construction and disaster recovery, are uniquely poised to deliver value to the customers and communities we both support."
With its current course continuing along the tremendous growth trajectory it has been experiencing in recent years, Wills is confident that LEMOINE will enjoy increasing annual revenues in the years ahead. "The primary driver of growth for the organization is twofold: to fully serve our clients through all stages of the project lifecycle with strategic, intimate knowledge of their facilities; and to provide continuous advancement opportunities for our team members," he elaborated. Wills also predicts that within three to five years the business will have a national footprint. "We will also continue sourcing opportunities for strategic acquisitions and mergers," he added.
While its projects may increase in intricacy and value, and the technology, solutions and equipment of the industry gain sophistication, what won't change is LEMOINE's approach to superior delivery, its non-negotiable attitude toward safety and its overall determination to be the best in the market. "We will continue to look for opportunities to expand and grow the organization, but we will always remain focused and committed to our core business of building construction," Wills concluded, assuring clients both old and new that the LEMOINE name always stands for excellence above all else.
LEMOINE
www.lemoinecompany.com
Services: Construction contractor