Langston Construction Company
A safe pair of hands
Langston Construction Company's experienced field crews and office staff have consistently provided safe, on time, reliable, and quality service to its clients in the United States for more than 50 years
Established in 1969, Langston Construction Company has been a resident of Upstate South Carolina for the past 51 years. In that time, this general contractor has gone on to provide construction services to clients in the Carolinas, Georgia, Florida, Tennessee and Virginia, with its portfolio of work displaying its expertise in industrial buildings, wastewater and water treatment plants, commercial buildings, renovations and expansions, and plant maintenance. Typically, the projects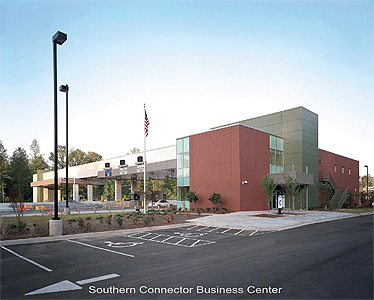 that the company takes on range in value from $2 million to $10 million.
"Over the years, we have arguably enjoyed our greatest success when delivering what would be considered highly complex projects," explains Langston Construction Company Principal, Evan Sowell, who is a 50/50 partner in the business alongside Jim Roberts. "Although we are a medium-sized general contractor, our proven ability to solve problems and work safely under tight schedule constraints means that we have been able to compete against national and global contractors for projects, while providing clients the level of service that they would expect from such businesses.
"Our mission is to consistently deliver a trouble-free project experience, and we are highly diligent when it comes to identifying a particular client's needs. We achieve this through strong, continuous communication with the client, during which time we develop tailored strategies to address their requirements. Planning is clearly paramount, and we understand the importance of communicating our expectations, developing partnerships with trade partners, coordinating deliverables with architects, designers or other stakeholders, and working collaboratively with those involved to meet the shared project goals. This all forms part of our desire to provide added value wherever possible during the construction process, and the result is usually the forming of long-term relationships that benefits all parties."
Detailed strategic plan
As Evan goes on to detail, Langston Construction Company has also benefitted greatly in recent years by being an enthusiastic adopter of 'lean construction' techniques. The term is an adaption of lean production practices applied to the construction industry, and very broadly can be characterized as being made up of techniques aimed at maximizing value and minimizing waste. "Each week, we hold staff meetings – whether it be in the office, on-site or virtually – where we look at all manner of different lean principals and track those against how we are performing as a contractor," Evan says.
"Technology-wise, we utilize a cloud-based project management platform with a whole suite of tools for things like budget reports, RFI's, delivery reports, safety and quality inspections, drawings and photo documentation. Meanwhile, on the estimating side, we use On-Screen Takeoff and Timberline Estimating, which is a construction estimating and takeoff solution for contractors, and we use Sage 300 for accounting purposes which integrates with Timberline," Evan continues. "Further to all of the above, around eight years ago, we developed an internal process unique to Langston Construction Company, which all of our employees now follow. It is made up of a list of tools, templates and topic discussions that need to be completed before various stages of a project, including bidding, pre-construction, construction and close-out, to help facilitate the completion of works in the way that we want to see it done."
Such has been the success of the business in the last year in particular, that in August 2020, Langston Construction Company was listed in Inc. Magazine's annual list of America's fastest-growing private companies, the Inc. 5000. Considered to be among the most prestigious lists of its kind, the Inc. 5000 represents a unique look at the most successful companies within the American economy's independent business segment.
"Our growth as a company – and our inclusion on the Inc. 5000 list – has been aided hugely by the detailed strategic plan we have had in place for the best part of a decade," Evan states. "This plan was devised as a means of helping to take Langston Construction Company to where we wanted it to be, and it has helped to develop actions and ways of operating that have made achieving our goals more effective.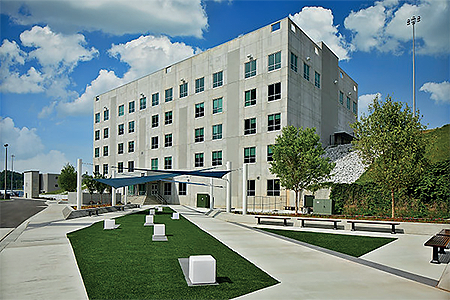 "What was imperative for said plan to succeed was for our employees to totally buy into the idea behind it, and they did so unequivocally, which to us reinforces the fact that people remain the most important asset of any business. You can have all of the equipment, tools and processes that you want, but you ultimately need skilled, dependable people to operate them correctly, and the men and women who implement our procedures, deal with our clients and contribute to the physical work on-site are a fantastic reflection of what this company strives to be."
Ideas & perspectives
Langston Construction Company endeavours to sit down with every member of its staff at least twice a year, during which time the discussion is centred on an individual's personal and professional goals, and how the company can facilitate these. Meanwhile, it has also commenced with a program for its younger people that sees them given a three-year period during which they gain experience of working alongside the company's estimators, project managers, superintendents and safety managers. This investment in the early stages of a team member's career provides an opportunity to ensure they are on a work path that fulfils their career goals while maximizing value of those efforts to the company.
"We have a diverse range of employees, and we are extremely proud of each and every one," Evan enthuses. "We have individuals who have worked their way up through the business to reach senior positions, we have those who were mechanical engineers by trade and who wanted a change in career, and we have those who come from completely different walks of life – both inside and outside the construction industry, including a strong military veteran presence – all of whom help to contribute different ideas and perspectives on various issues. Our employees understand that it is our collective goal to improve as a business, and their commitment to the cause shines through in all that they do."
Protecting the health and wellbeing of said employees is a matter of utmost importance to Langston Construction Company. "We place safety above any other KPI here, making it priority number one," Evan affirms. "We have an internal safety committee, comprised of craft workers, project & safety managers, superintendents, a corporate safety manager, and others which meets quarterly to address any safety challenges we may face. We also utilize an online learning management system where we assign computer-based training requirements for all of our people, also on a quarterly basis. We also have a dedicated onsite safety professional present at every project.
"At the end of the day, our first – and most critical – demand of ourselves is to ensure that everyone who comes into work for Langston Construction Company leaves at the end of the day as they arrived. As a smaller business, our previous safety record was 2824 consecutive days – a little over six years – without a recordable incident, and as we have grown we have set an ambitious target of achieving one million man hours' incident free."
Looking to the future – and having experienced an estimated growth rate of around 86 percent in the previous three years – the company today finds itself in what Evan describes as 'sustainability mode'. "We are extremely happy with the team we have and the structure that we have built here today, and we want to make sure that we continue to sustain the levels of service that our clients have come to expect from us, before we take a further step up the ladder in growth terms. Having said that, as we continue to evolve, we believe that ever-more opportunities will present themselves to Langston Construction Company, and we look forward to taking on fresh and exciting challenges."
Langston Construction Company
www.langstonconstr.com
Services: General construction contractor