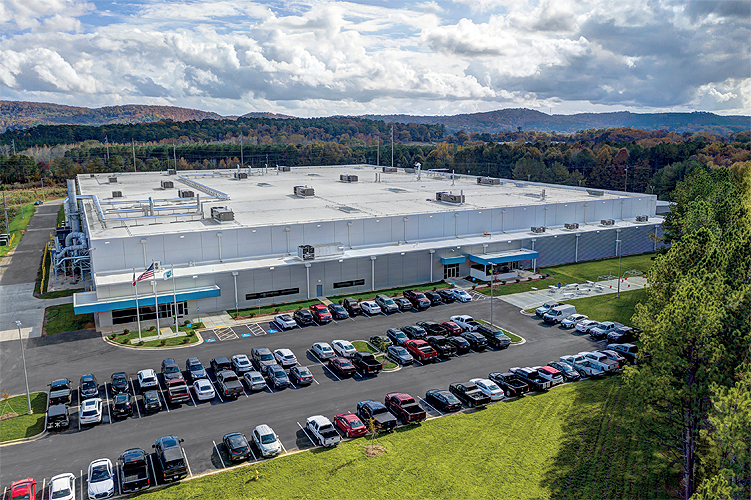 Relationships first
KBD Group is dedicated to developing world-class manufacturing facilities that will help support the success of its clients
As experts in construction and with 55 years of industry experience, KBD Group is an award-winning design and building company that falls under the umbrella of Kajima Corp, an international contractor that works in many countries around the world. Jeff Stiner, the business's President and CEO, fills us in on the developments that have led to KBD Group's sustained success over the last five decades. "I have been with the company for almost 37 years, and obviously I have seen it change quite a bit over that time. With our Kajima USA group, we have a total of six different general contractors as part of our team and each of our different general contractors have different industries that they specifically work in, so the KBD Group has a focus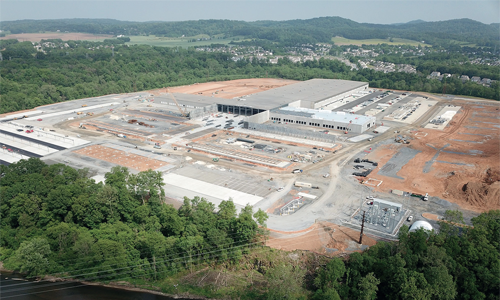 of manufacturing plants and distribution warehouses scattered around the US," shares Jeff.
This integrated design builder boasts in-house architects, as well as mechanical and electrical engineers who perform the business' design services for the projects, and, together with its construction team, has accumulated an impressive portfolio of multiple projects ranging from building tire plants to pharmaceuticals to work in the auto-industry, and recently included the construction of a Ball aluminum cup facility in Rome, Georgia. "We completed that project at the end of last year and we are currently working on a second project for Ball Corporation up in Bowling Green, Kentucky. We are performing design and construction services there and they are manufacturing lids for aluminum cans. We are hopefully going to get a third project with them soon," he says. Jeff expresses that this facility on which KBD is currently working will be ready for manufacturing in September. "We also do a lot of work for the United Parcel Service (UPS), who is a great repeat client for us. We also work for Hines, Stonemont, Core5, and Crow Holdings. So, we are very active in the distribution warehouse space, it has just exploded around us and we have been fortunate to land a lot of projects in that," he informs us.
The ability to construct these impressive facilities would not be possible without the strong values that have been cemented into the foundation of the business. KBD Group is determined to understand its customers' expectations, as well as appreciating that quality, schedule and cost are vital and it relies on a foolproof recipe to make sure that it is cost competitive in every bid that is put out. "It might sound corny but it's really sticking with our core values. I talk a lot about that with the leadership team and our staff. Our mission is to make our clients successful, which means that the level of building we do forms the basis of our clients' success one project at a time. About 90 per cent of the jobs we saw last year were repeat clients and 100 per cent of that was competitively bid. We have really good trade partners that believe in the same core values and partnering with them allows us to provide the necessary spaces for our clients to be successful in their business," he explains.
But what gets the company fueled for new project developments? Well, it all starts with the people. Coupled with its enthusiastic team of employees, KBD is passionate about prioritizing the needs of its customers and therefore, every project has to begin with a strong client relationship. "The reason we have such a high repeat volume of clients is because they find us reliable when it comes to understanding what their expectations are. For example, regarding the manufacturing world, our business unit leaders and our project executives have an excellent knowledge of what it takes to construct and operate a manufacturing facility, so when we meet our clients for the first time, we are able to quickly build that relationship and trust. This, I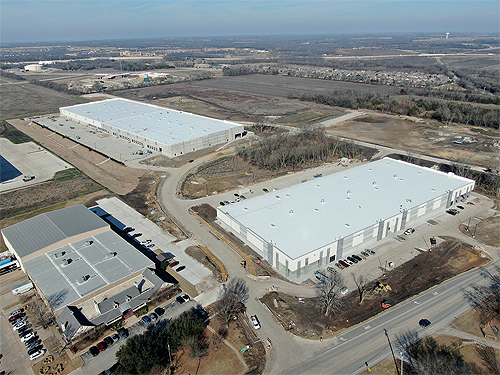 think, is crucial to getting a great job done, and it all starts with the relationship," Jeff elaborates. Once the relationship has been established, the team then sits down with the client to refine the details of the project. "Once we get through that stage – if it's a design build project – then we start through the designing, programming and laying out what their expectations are on a drawing. From there, it's all hands on deck," iterates Jeff. He continues to elaborate on another point that is key to how the business succeeds in providing a leading service. "Whenever schedule is important to our clients, the best thing to do is complete the design and construction in-house and, fortunately, KBD has the ability to start in the field two months earlier than a typical design bid build because the company can get 40 per cent through the design stage to begin the foundation work. We can often start that work before we actually get the full blown permitting stage," he emphasizes.
As prepared as the company strives to be to take on a range of varying projects, nothing could have prepared it for the consequences of the recent pandemic. However, KBD Group was able to swiftly push itself back on track despite these challenges. In February 2020 when Covid-19 first hit the business, like all companies, it was unsure of what would happen next. "We kept thinking it was going to be for a couple of months and then we'd be good, but within the first couple of months we realized that this would probably be here for the long term. We followed the CDC's guidelines while trying to balance our clients expectations, and then we quickly adapted to working in a new normal, or should I say a Covid-19 safe environment," Jeff says. Given the current climate, there are more people out there wanting to lease warehouse space than there is warehouse space available. This is what is driving development companies to build more facilities in order to take care of the increase in demand. He continues to add that with the company's focus on manufacturing and distribution warehouses, this has meant that business has been able to bounce back quickly. "More manufacturing companies are requesting storage for their products and because of Just in Time delivery, there has been more and more desire both in the manufacturing and warehouse worlds to have more of a surplus, so that is really one of the things that is driving our company's growth right now," he adds.
As the business looks further ahead to continue to provide leading service to the construction industry, Jeff takes a moment to acknowledge the incredible team supporting the KBD Group name and how he is eager to see that team grow, both in quantity and quality. "It's a good balance of people that we have here. We have 191 employees and I am actively hiring new superintendents and new project managers because we are growing really rapidly. The people who are currently working for us, most of them have a tenure of ten years and up. So, we strive to make this environment one that our employees feel happy and comfortable to grow in. We all work admirably hard and I teach and preach all the time to ensure our core values are at the fore of every project we take on, and that will always be something we believe to be important," highlights Jeff.
Buttressed by a trustworthy work ethic the future of KBD Group looks promising, and with the help of an equally dependable team, there is no telling what else this business can accomplish. "When it comes to our people, I can't emphasize enough how highly we prioritize the relationships with our clients, employees and trade partners, and being able to bring that all together is very satisfying for myself to see. We will always strive to keep the KBD Group name associated with our core values to make that a strength within our company and I'm positive that that is what will keep us going," concludes Jeff.
KBD Group
https://kbd.group
Services: Builders of manufacturing facilities