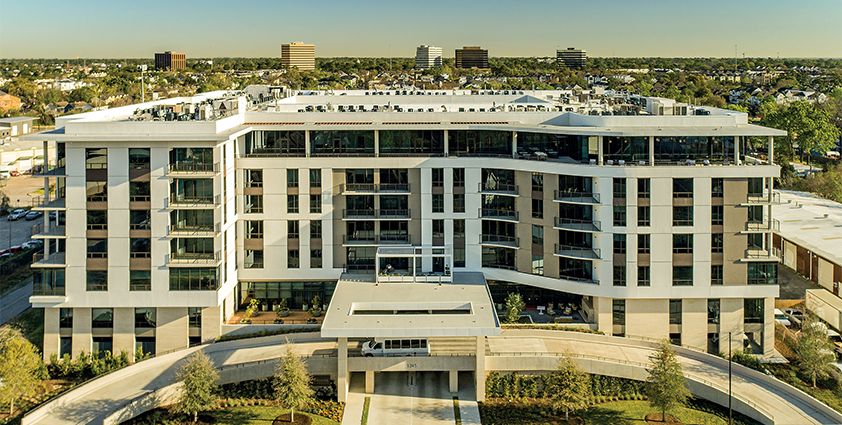 Karsten Interior Services
It's our job!
Karsten Interior Services' Mission Statement has survived for 25 years. Through good times and bad, always putting its staff first has created a company culture to do whatever it takes to take care of customers and employees
With 25 years' worth of commercial subcontracting experience, Karsten Interior Services (Karsten) prides itself on great quality and honest work. Focusing on quality and customer service on every project has ensured the ongoing success of the business, which provides a safe, reliable and timely completion of work across the Houston commercial construction industry.
"About ten years ago Karsten added 'It's our Job!' to our company logo to reinforce that we will do whatever it takes to take care of our people, our clients and our projects," began Sarina Landers, Marketing and Business Development Manager.
Since being founded in 1996, Karsten has come a long way. As its Owner, Dan Karsten, reveals: "Karsten Interior Services was founded in 1996. What started as a drywall company that employed just five people has since grown into a company taking care of over 400 employees and their families, while offering multiple services, including Acoustical Ceilings, Paint & Wallcovering and Pre-fabrication.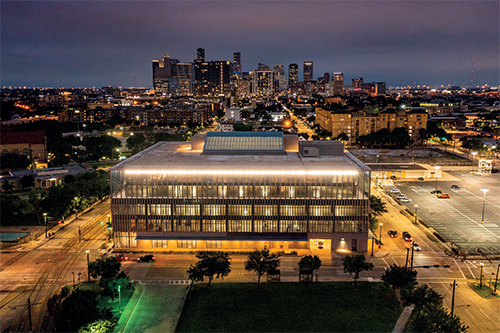 "I am proud of the fact that today we have over 400 highly skilled employees across the Greater Houston Area. Our first big milestone was the tenth anniversary, which represented a major growth period for us. As a newer construction company, the ten-year-mark felt like the beginning of us really being recognized by our peers as a strong performer capable of making an impact on the Houston construction community.
"Our recent 25th anniversary was last year, near the end of the pandemic and since then, we have refocused on succession planning. Building up the middle management team, developing our next generation of leaders, implementing our mentorship program, and investing in the continued growth and sustainability of the business has been a big focus for us. Turning 60 years old this last year, it was time to turn over more of our Operational, Leadership and Management opportunities to our next group of Leaders. We have an amazing crew of managers and leaders that will provide the next 25 years of growth and our succession planning will continue to be a big focus for our talent pipeline. I have three of my own children working here today and it's fun to see their individual growth and contributions to our company."
Throughout its history, Karsten's team has developed expert knowledge in a range of key services, including drywall, acoustical ceilings, painting, wall coverings and demolition. "Each individual person on the team is able to provide something unique for our clients and that has helped make us a successful company. Whether it's hanging sheetrock, painting or dropping acoustical tile we can provide any service within our portfolio at an incredibly high standard."
"Karsten focuses on providing an outstanding customer experience. As stated in our mission statement, our number one asset is our employees and they allow us to differentiate our company from our competitors. The repeat business and contracts we get are because of our employees and the relationships they've created within the business. Their knowledge and skills are what allows us build the next project," added Todd Fry, COO.
Providing a consistent, high-quality service has helped Karsten build a strong reputation. The company has received a number of awards and accreditations for its work, as Todd enthuses: "We recently won a couple of awards for our work on the ION, which was an extremely high-profile project for us and it garnered a lot of recognition in the community." Dubbed the 'nucleus for innovation, collaboration and exploration', the ION fosters a community and culture where corporate innovators, academic partners, community partners, start-ups and entrepreneurs can come together to solve problems.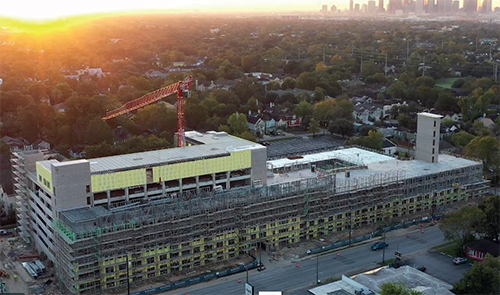 "Partnering with Gilbane was a huge honor and together we were able to overcome a lot of obstacles to make the project successful. It was a great accomplishment for all parties involved. Additionally, it showcases our capabilities and gives name brand recognition to those who might not know who we are. The trade associations have really helped Karsten gain recognition from a project level. It's neat for the team to take a snap shot in time and reflect on what they have created. Sometimes we are so focused on the next project that it is rewarding to celebrate them for the outstanding work they have done," adds Todd.
None of these amazing accomplishments would have been possible without Karsten's hard-working team. The company benefits from a positive and collaborative working culture, as Dan confirms: "The people side of the business is everything. Our family environment here at Karsten means so much to us, because we are a very tight-knit group.
"We work on the company culture in every meeting we conduct. During the pandemic it was hard to maintain the closeness that we were used to, with closed doors, zoom meetings and people working from home. We have challenged ourselves to get back to the people side of the business in order to continue our cultural success story."
As a family, Karsten Interior Services continues to see success. As it builds toward a bright future, the company will remain focused on nurturing the potential of its people, as Dan concludes: "Focusing on employee growth and development, succession planning throughout the company, and doubling down on the opportunities set forth in our own Training and Educational Opportunity; Karsten College, to grow our next generation of employees and leaders, is an extremely important focus for us. We feel that providing a safe, defined educational path for our employees will create the biggest success, not only for the employee, but for the company as well." It's our job!
Karsten Interior Services
https://karsteninterior.com