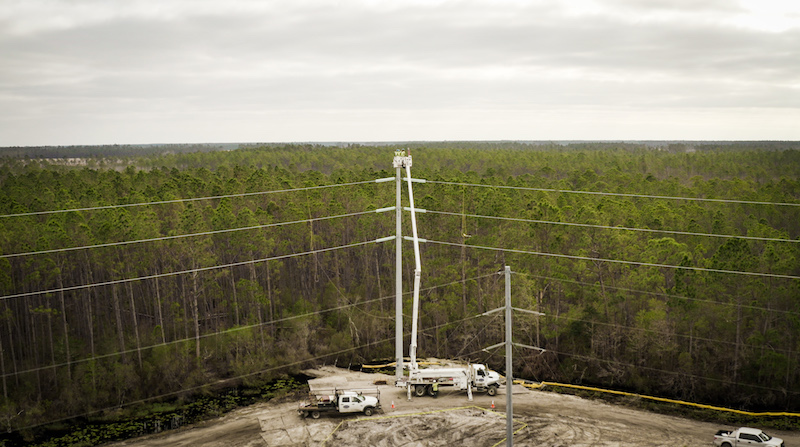 Irby Construction accomplished the greatest feat in its company history earlier this year
when it delivered 34 miles of linear transmission in under three months.
By Janice Hoppe-Spiers, Knighthouse Media
Hurricane Michael was the fourth-strongest landfalling hurricane in the United States and was the first Category 5 hurricane on record to impact the Florida Panhandle. It made landfall near Mexico Beach, Fla., on Oct. 10, 2018 with top sustained winds of 155 miles per hour, causing an estimated $25 billion in damages.