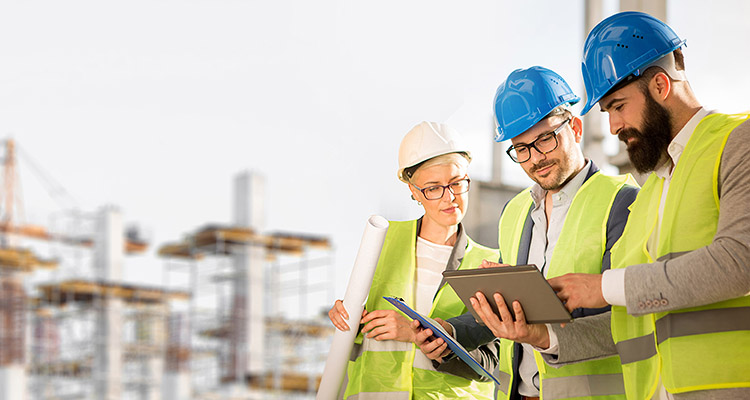 Increase in construction spending ignites the need for new technology  
Mid ongoing economic uncertainty and a looming recession, most industries have experienced massive budget cuts, layoffs, downsizing, and other measures intended to safeguard organizational profitability in today's largely unstable market. Despite these widespread obstacles, the opposite has been true for the construction industry.  
Following the introduction of the Infrastructure Investment and Jobs Act (IIJA) in 2021, billions of dollars are pushed into the construction sector as the United States addresses a critical need for updating infrastructure. Jobs were added, new projects were introduced, and the market is booming. This sounds like great news. Unfortunately, this creates its own set of challenges.   
Increased spending and an influx of large, new projects require tools and resources that can help manage this growth. For the many contractors and construction companies who have been using the same outdated technologies or manual planning processes for years, this places them at a disadvantage.  
As the construction sector continues to experience an influx of capital, there is a critical need for new technologies to support the pre-construction planning process. To allow these companies to keep pace with increased spending, streamline processes, and uphold ESG initiatives while continuing to drive innovation, construction executives must integrate new technology.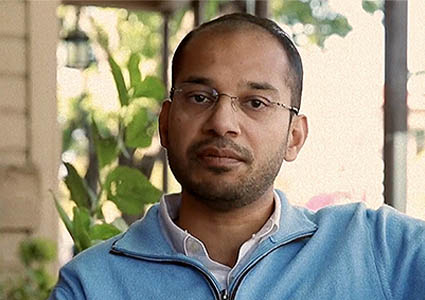 Impact of the Infrastructure Investment and Jobs Act on construction spending and project availability  
As the funds from the IIJA make their way to critical construction projects, many contractors are struggling to keep pace. Outdated technology leaves them much less efficient and unable to appropriately plan in effective and sustainable ways.   
Insufficient pre-construction planning technology serves as an unnecessary barrier to entry for these companies. With the inability to quickly and easily create estimates and schedules, they risk their ability to win a project or adhere to important specifications, such as estimated date of completion and materials needed. Even companies who are able to develop bids and schedules with their existing resources find themselves at risk of errors, detrimental financial losses, and the potential to lose the project entirely.  
Despite the massive influx of project availability, some companies are also turning down large opportunities simply because they can't develop a plan quickly enough to determine if it is feasible for them. Due to the constraints associated with a competitive market and the comprehensive bid development processes, time is of the essence.   
Demands for more efficient solutions   
Despite the adoption of technologies like Building Information Modeling (BIM), augmented reality, and drones to revolutionize the actual construction of these projects, there is still an overwhelming lack of innovation employed in the planning stage. The resources used to develop the groundwork and schedules for construction projects have remained the same for years. Many contractors still rely on outdated technologies and tools to layout the scope of work, develop estimates, and prepare bids for projects and some still plan on whiteboards or pen-and-paper.   
The large number of projects resulting from this increased spending are reinforcing the need for the adoption of more efficient ConTech solutions to ensure that the following elements are prioritized and upheld to the highest degree:   
Productivity 
By eliminating manual, tedious, and
repetitive tasks, teams can increase productivity rates and complete projects faster without idling.   
Efficiency 
Automation capabilities save both time and money for companies. 
Accuracy 
The precision of construction technologies eliminates the potential for human error, allowing for the production of more accurate plans, bids, and schedules.   
Collaboration 
Well-developed technology allows teams to work together and communicate in ways that they cannot if utilizing manual or simplistic planning tools.   
Sustainability 
ConTech prioritizes sustainability efforts, mitigating unnecessary waste and negative environmental impacts. 
Benefits of introducing new technology
The integration of new technologies for construction planning saves time, money, and resources for companies. Increased productivity, efficiency, accuracy and collaboration directly impact profitability and the speed at which projects are completed. In addition to the initial cost savings, these solutions also allow companies to take on more work and expand their portfolios, ultimately increasing revenue.   
For example, team members having the ability to collaborate online with modern tech solutions eliminates the need for the development and distribution of emails, PDFs, and paper documents as well as extraneous in-person meetings.  
Material waste is another area that could experience dramatic improvement through the adoption of new construction technology. In 2018, the Environmental Protection Agency found that total waste from construction-related projects was double that of municipal waste from households and businesses. Given that the US already produces the most household waste by volume of any country in the world, that's a great deal of waste.  
Advances in construction technology also help drive environmental, social, and governance (ESG) initiatives, which have taken a front seat in the necessary considerations for projects as sustainability continues to be both a hot topic and a requirement. This can be seen by companies utilizing drones or cameras to track project progress, which saves time and fuel. Similarly, with better schedule planning, companies can eliminate equipment idling.   
As increased productivity results in fewer hours of work and less carbon emitted into the environment, ConTech
allows users to dramatically reduce their carbon footprint. More accurate planning also allows for the use of less fuel, fewer days of commute and transportation, and less gas utilized throughout the project's trajectory.
The ability to streamline processes also often results in fewer workdays spent managing the project, which equates to less office space that needs to be heated, cooled, and powered. 
Looking ahead  
As the construction industry continues to experience impressive growth, it is important for contractors to have access to tools that simplify the planning process.   
By integrating innovative, automated and emerging technologies into the construction planning process, contractors will be able to keep pace with the large projects stemming from increased spending, streamline processes to maintain efficiency and cost-effectiveness, uphold ESG initiatives, and continue to drive innovation.  
For a list of the sources used in this article, please contact the editor. 
Nitin Bhandari  
Nitin Bhandari is CEO and Founder of Planera. Planera is a digital whiteboard tool that helps companies in the construction industry more accurately layout their scope of work, develop estimates and bids, and create a timeline for project completion. With features that replicate the physical drawing board that these companies often utilize to map out their projects, Planera incorporates the visual nature of construction planning into a seamless dashboard.