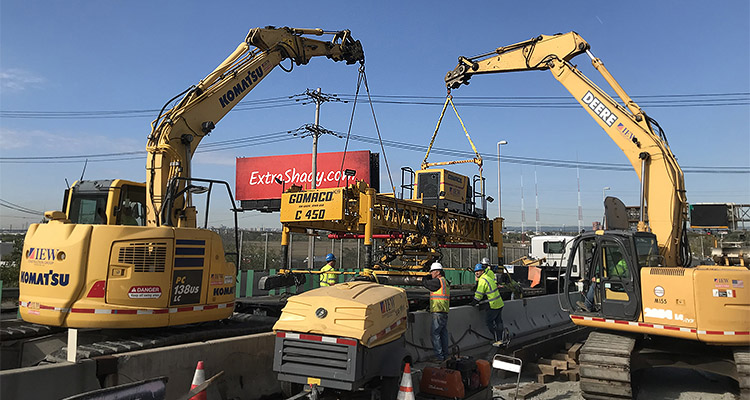 IEW Construction plays a significant role in building and repairing New Jersey's infrastructure 
Heavy highway construction company, IEW Construction Group (IEW), has played an interesting and dynamic role in New Jersey, the state in which it is based, throughout its long history. It has gained a positive reputation in the region for its commitment to customer satisfaction, being a first responder, and for its dedication to the men and women who work for the organization.    
Originally established as an ornamental iron work company by Vaughan S. Grundy in 1925, it played a key role in the construction of many of New Jersey's landmarks. During its first 15 years, it worked on iconic projects like the New Jersey War Memorial, the State House Annex and State Museum, as well as the Rockefeller Institute in Princeton.  
Dedicated to supporting the country's war efforts, IEW converted a General Motors plant to accommodate the production of military aircraft during World War II. Upon conflict resolution in 1945, it reverted the facility back to peacetime production, which helped to prepare for the challenges of the next generation.  
Under new leadership, the family-owned company entered its second generation led by Vaughan S. Grundy Jr. and continued to focus on major steel fabrication and construction in New Jersey. In subsequent years, it branched out to complete various projects for the nuclear power industry in Louisiana, Nebraska, and overseas in Taiwan.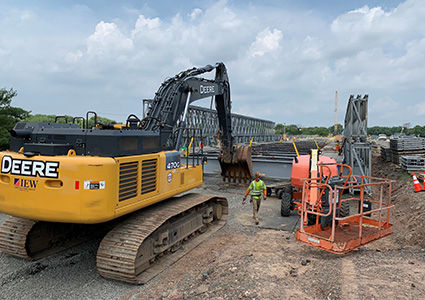 Through the generations 
Today, the company is led by third generation owner Vaughan S. Grundy III, who has continued to grow the business by expanding into new sectors, including heavy highway, bridge, concrete, marine construction, sitework, emergency response, maintenance, and steel fabrication works.  
"Over the years, the Grundy family have created a premiere construction company in the state of New Jersey with a culture that places the safety and wellbeing of its employees at the forefront of every operation," opens Joe Accurso, Vice President at IEW. "Being a stable enterprise and maintaining a high level of professionalism is key to our culture which fosters pride in our employees and vendors – I believe this has been crucial to our continued success." 
Having joined IEW in 2004 as a field engineer, Joe has grown both personally and professionally alongside the company. "I became aware that being part of a small, family-owned business meant I had an opportunity to make an instant impact.  As such, I increased my involvement with the senior leadership and surrounded myself with those from whom I could learn as much as possible and who also shared Mr. Grundy's vision for steady growth."  After many years of being involved in some of the company's most complex endeavors across all aspects of the business, Joe became vice president in 2020. 
With his career at IEW spanning 19 years, Joe has witnessed and guided the business through inevitable highs and lows. "Growth is an important balancing act and we have to be careful not to overstep the mark as we prepare for our fourth generation of ownership. Maintaining the positive reputation established by the Grundys, as well as 100 years of success, certainly doesn't come without some pressure," he shares. "We must spend equal amounts of time and effort on maintaining our success as we pass down certain traditions to the fourth generation, while simultaneously looking to adopt modern and innovative ways of working and motivating an ever-changing workforce. 
"IEW places an emphasis on collaboration across the business, which enables all our employees, many of whom are long tenured, to forge their own path and develop within the company.  We are fortunate to have an unwavering level of mutual respect by a hard-working team with similar values, that allows everyone to voice their opinion at the table. Sharing my experience with others, seeing how we can progress and learn from each other and watching people become more autonomous are probably the most rewarding aspects of my role at IEW." 
Diverse projects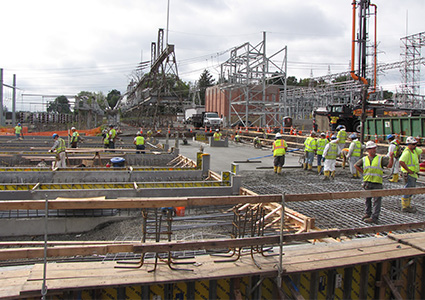 Turning to projects specifically, Joe explains: "We've been heavily involved in maintenance programs for many years, which have included concrete and steel repairs, storm water runoff, timber structures, and all aspects of moveable bridges – to name a few.  However, we maintain a very diverse book of work at any given time, ranging from one million to $100-million-dollar projects. For instance, we work on some of the most complex bridge rehabilitation projects in our region, such as the Rt. 280 Stickel Bridge or 495 Viaduct Rehabilitation into New York City via the Lincoln Tunnel.  We often joke that if a job is straight forward and vanilla, you generally won't see us involved!" 
Emergency response 
Joe continues: "We particularly pride ourselves on our ability to quickly respond and partner with others to identify and implement solutions to state or other agency emergencies. From natural disasters or motor vehicle damage to roads and bridges, many situations necessitate emergency work to be done both quickly and to a high standard. We are only able to do so because we have a great group of partners and vendors who understand our business and work very hard to enable us to answer these types of calls, which always seem to come in the middle of night."  
Maintaining this level of success comes with unique challenges. "Since many of our contracts have a twelve month duration," Joe continues, "our greatest challenge moving into the latter half of 2023 is maximizing our potential for success while preparing ourselves for what's in store for 2024. We've set several internal goals in addition to our contractual milestones, which all have unique challenges that we must overcome. 
"Moving forward, in an effort to maintain steady growth, I'd like to see us provide our region with the necessary infrastructure to play a key role in the global transition to renewable energy," he concludes. "We will, of course, continue to tackle challenging projects and provide exceptional emergency response, especially on some of our ageing regional infrastructure."