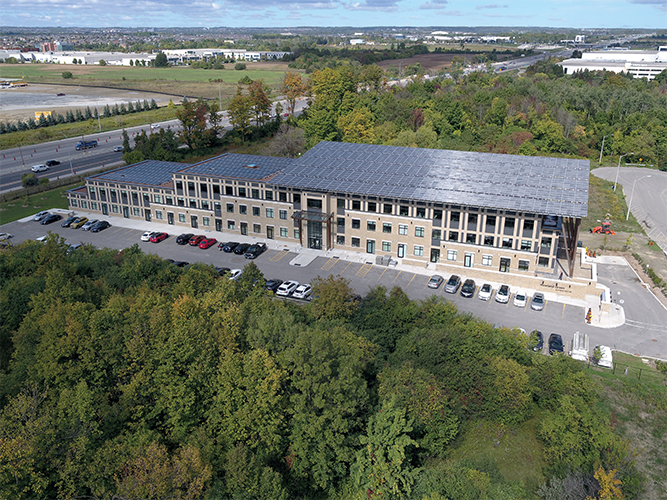 Green work makes the dream work
A creator of buildings that produce more energy than they require, Howland Green is moving beyond Net Zero
It's been a busy year for Howland Green. Led by visionary President Dave de Sylva, the company has not only navigated extraordinary supply chain issues, overseen sophisticated data analysis activities, and carried out work on a number of key projects, but it also continues to take long, positive strides towards greater sustainability.
"Everybody at Howland Green has the same goal," Dave declares. "The challenges were there for us to meet, and we met them. I am very excited about the progress we have made this year, considering some projects out there have gone absolutely nowhere, and so we are very, very fortunate to have the people we have. Of course, being sold out helps, as does a big waiting list for our projects and our products."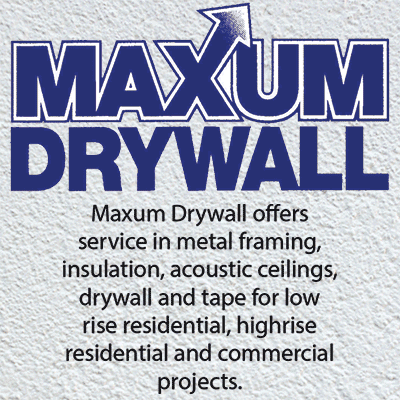 During his latest conversation with Construction Today, Dave was able to update us on Howland Green's flagship development – Howland Green Business Centre. The first and only Net Positive office building in Canada, the three-story structure provides over 59,000-square-feet of office space and is powered by solar and geothermal energy.
Along with producing more clean energy than it uses each year, the Business Centre has been designed to include individual geothermal heating and cooling controls. It also collects and recycles rainwater onsite, benefits from insulated concrete, stores energy for future use, and possesses 430,000 watts of photovoltaic panels.
"Howland Green Business Centre has been in operation for almost a year now and the data we have analyzed from the site has been very encouraging," Dave states. "It is a very attractive building from the air and we are taking a couple of small steps to help it evolve.
"Unlike other sites, the Business Centre not only captures energy, but operates to save energy and reduce energy demand. There are a couple of things we have discovered during the project that we can do to reduce demand in each unit and I think that kind of data could be very useful in the operation of buildings across the world.
"A lot of people have made some very nice comments about Howland Green Business Centre, including the tenants who own space inside. When customers purchase space at the site, we send out an information letter to explain how it works, including how money goes back into the building and everybody benefits. The building's owners like the way things work and they bring people there to look around. Everybody is proud of it."
Not purely focused on adding to the commercial side of its portfolio, Howland Green is nearing completion on Milton's Bronte West – Canada's first Net Positive residential condominium building. A major undertaking spanning 190,000-square-feet in Milton, Ontario, the site benefits from 16 different energy features that combine to create a fully sustainable, eco-friendly, waste-conscious condo experience. Ranging from 1078-square-feet to 1607-square-feet, Bronte West's two- and three-bedroom suites feature open concept living with luxury finishes throughout.
"We are about five months away from completion there," Dave says. "We are taking our time because these are big units and you cannot rush anything these days because you can turn around and find out that a single item is in short supply and you have to stop short. Overall though, the process continues efficiently and everyone is very excited, including all of the purchasers. At weekends, people are out there standing on the other side of the fence and they love watching it being put together.
"Currently, the internal dry walling and finishing is being carried out, as well as elevator installation and things like that. As far as the outside is concerned, we hope to have that paved and everything in place within the next six weeks. We are not pushing things because it would just not be worth it. The site is all sold out and nearly ready to go."
By all accounts, the data Howland Green has received over the last 12 months from its Business Centre, as well as green projections for Bronte West, suggest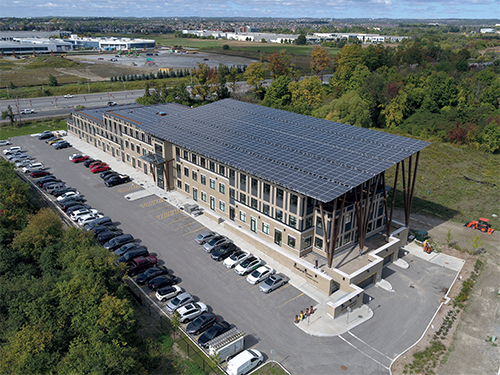 that the company is now working beyond Net Zero and moving into Net Positive territory. The firm's goal, ultimately, is to have a positive impact on the environment by going above the existing limits of any particular site with solutions that, working together, can bring about larger benefits as a whole.
At present, the positive energy features in use on Howland Green's zero energy buildings and communities include enhanced insulated concrete form construction, R80 roof insulation, state-of-the art geothermal heating and cooling, full coverage solar power arrays and high-efficiency dual level LED lighting systems. Every one of these solutions is Net Positive, meaning they not only produce more energy than they consume, but also reduce the carbon footprint of a building and help to make the world measurably better.
Broad and far-reaching, Howland Green's sustainability solutions contribute to more than just the immediate development site; they tackle widespread carbon issues in more than one locale. One example of these efforts is the Howland Green Tree Fund – a company commitment, in partnership with Forest Ontario, to the planting of thousands of trees in conservation areas around the province. Reflective of Dave's passion for a cleaner planet, the program and its sponsorship of mass planting continues to guarantee Mother Nature's place in the ongoing sequestering of atmospheric carbon.
Howland Green's well-rounded and modern approach to sustainability is capped off by the offer of free reduction practices to existing inefficient buildings. The company also aims to generate off-site solar on nearby buildings which, when combined with onsite photovoltaic systems, will exceed all demands generated, while giving back clean, pollution-free energy to the local community.
As we approach the end of 2021, Dave is looking for new projects and more ways to push the boundaries of environmental technology as part of Howland Green's ongoing mission for sustainability.
"With the completion of Bronte West on the horizon, we will be starting work on another office in about six months' time," Dave reports. "We are also lending our help and knowledge to a 20,000-square-foot hospice, where we have introduced our technology. It has been needed for years and years, and we are going to be heavily involved in that, providing – for free – our guidance and contracting ability. We are not out there to make any money on this project at all, but just to make sure that the hospice comes about."
Meanwhile, Howland Green is working on offers for more affordable housing schemes. Using its own technology, and leveraging its strong partnerships within the industry, the firm seeks to provide vital homes for those that need them most.
"We've built a couple of projects like this before, albeit not with this degree of technology, and we hope to add a couple more next year," Dave reveals. "Again, these sites are not about profit, but about providing something for local communities."
As Howland Green's dedication to these public-spirited projects illustrates, the company is determined to make an impact on the world that goes beyond simple construction. Taking care of customer demands and environmental needs beyond the point of delivery, the business continues to share its technology and learnings with homeowners, creating long-term benefits for both parties.
A close partner to its customer for as long as they remain in its properties, Howland Green monitors and demonstrates how and why there is no need for real sustainability to be a mystery. Harnessing building science and management experience, the organization takes the worry out of how modern buildings can work, teaching owners, the industry and the wider world about the possibilities of a better, cleaner future beyond Net Zero.
Howland Green
www.howlandgreen.com
Services: Residential and commercial construction and property development