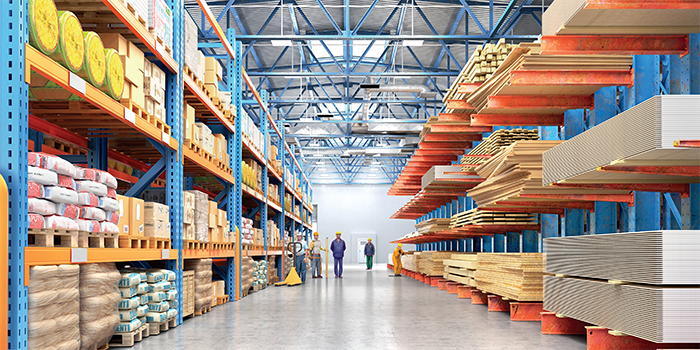 How tangled supply chains upend relationships and shift profits throughout industry By Andrew Zukoski
Our snarled supply chains are upending not just the working lives of project teams engaged in design, planning and preconstruction but the business relationships that define our industry.
A few weeks ago, I had conversations with two very different stakeholders who shared a common theme. One was a senior leader at a major university. The other was an executive with a national building product distributor. Despite their different perspectives, the conversations were similar.
The university leader relayed that their facilities department – responsible for billions of dollars' worth of capital projects over the next few years – had a new building going in. The facilities leader, who was facing the same supply chain issues as the rest of the industry, was advocating something unusual: that the owner purchase steel before identifying a general contractor. This is an experienced owner, but purchasing materials before having overall cost certainty and a construction partner is a big step.
The second conversation was with a VDC leader at a building product distributor. Not a BIM manager at a design or engineering firm, not a VDC leader at a general contractor or MEP specialty contractor, but a distributor. This team represents a new initiative for the distributor, and a chance for the company to better support customers and project teams by offloading detailed BIM work and making critical systems decisions earlier.
For a company that traditionally has focused on trade contractor relationships, this new exposure to general contractors, owners and engineers has been an exciting new service for them to provide. It's also led to new requests from owners and general contractors who now want to purchase directly from the supplier.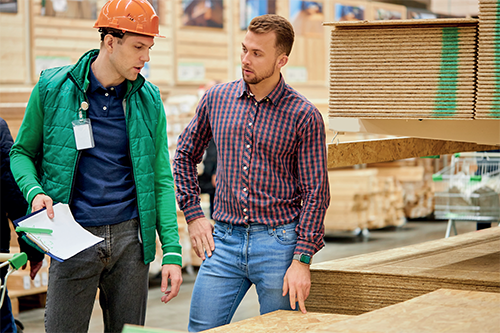 A simplistic view of the construction industry is that an owner works with architects and engineers to design and specify a project, and then hires a general contractor to build it. In turn, the general contractor hires trade contractors, who purchase materials from distributors and manufacturers. As these two conversations illustrate, there are wild deviations in the real world, with the purchaser for various materials shifting upstream. This complicates matters for teams, upends traditional commercial relationships, and shifts potential profit between different stakeholders.
The teams that are being tasked to execute in this environment must move at lightning speed to keep up. They also often find themselves collaborating with a much wider set of stakeholders than they used to and must integrate a wider range of perspectives.
For example, estimating departments, and the software and technologies that support them, grew out of a world where teams added numbers to complete sets of construction documents once, during a bid phase. In our present world, these teams are being asked to perform 'continuous estimating' – keeping up with design ideas, sketches and documents that are changing day-by-day and sometimes, it seems, minute-by-minute. Preconstruction roles now layer communication and collaboration duties on top of the traditional estimating and planning skill sets. As these jobs have become more complicated, however, the potential to provide an excellent client experience and predictable project delivery has grown. Teams are demanding new tools and systems to support these efforts.
McKinsey predicts that hundreds of billions of dollars in profits will shift in coming years. The ongoing challenges of a snarled supply chain are only accelerating this trend. Decisions and procurement that deviate from the simplistic model above depend on specific context, and occur project by project. For example, engaging a multi-trade offsite prefabrication strategy depends on everything from matching design and system constraints to finding sufficient lie-down space near the site. Identifying opportunities for expanded profit, protecting existing business, and most of all finding areas of mutual gain requires that stakeholders throughout projects engage on a collaborative footing early. While stakeholder incentives do not always align, building trust shortens the route to GMP and successful project execution.
Nearly every construction technology company has trotted out another McKinsey study from a few years ago that purportedly proves construction is a stagnant industry defined by low productivity and innovation. This is clearly wrong: construction is dynamic, with teams coming together every day to design, plan and execute difficult work. Supply chain chaos is accelerating changing relationships amongst key stakeholders on every project, and these teams are adopting new digital technologies to keep up.
Powerful collaboration software enables teams to streamline processes and facilitates effective communication among stakeholders at every stage of a project. Beyond that, the right digital collaboration platforms help establish trust across a project, which will continue to be a critical component as relationships and expectations evolve throughout the industry.
For a list of the sources used in this article, please contact the editor
Andrew Zukoski
www.join.build
Andrew Zukoski is Co-Founder and CEO of Join, the decision-making platform for the built environment. Join is a collaboration software that addresses the multidisciplinary nature of AEC decision-making. Join allows all stakeholders to gain real-time visibility into each decision and its impact. Industry leaders use Join to make timely and smart decisions that drive projects forward