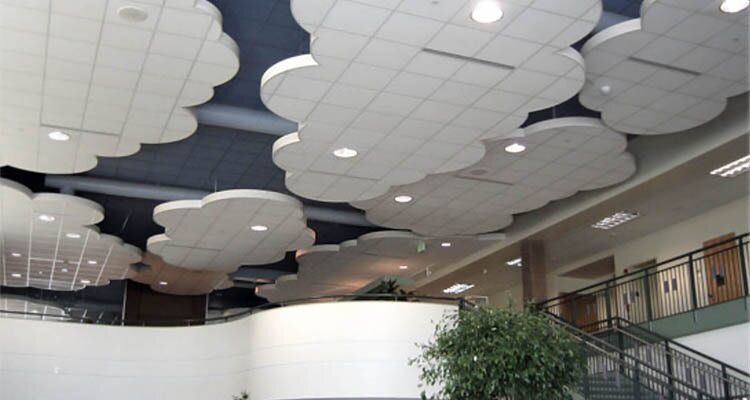 How Heartland Acoustics and Interiors empowers its workforce through safety and development program
Colorado-based niche specialty contractor Heartland Acoustics and Interiors Ltd (Heartland) leads the industry with services including suspended acoustical, metal, wood, and security ceilings, wall panels, and stretch wall systems, as well as specialty interiors. Since its establishment in 1997, Heartland has experienced consistent growth and customer satisfaction. With offices in Austin, Denver, San Diego, Seattle and Raleigh-Durham, the company is solidifying its position as a leading ceiling and specialty contractor in the US. Although commercial, education, retail, medical, and tenant-finish construction account for 85 percent of its revenue stream, Heartland has cultivated highly productive working relationships with a wide variety of clients. The company has worked on major projects such as the CU Center for Community in Boulder, Colorado, the Oracle Corporate Campus in Austin, Texas, and the Austin-Bergstrom International Airport.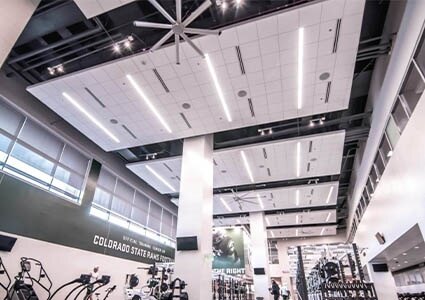 Investing in safety
With CEO Jason Gordon at the helm, Heartland has transformed from a small Denver metro ceiling company into the largest ceiling and specialty contractor in Colorado, with an increased workforce of over 115 employees. Heartland thrives on its core values, which include delivering exceptional customer service, ensuring quality and integrity, guaranteeing safety, fostering innovation, and prioritizing honest profit. With these values driving its operations, Heartland remains one step ahead of its competitors. While other companies may offer a similar range of products, they often lack the renowned reputation for exceptional client service demonstrated by Heartland, both in the office and out in the field. Heartland maintains that reputation by consistently delivering excellent results and superior installations. This commitment ensures that project deadlines are met, and that meticulous attention is given to even the smallest details.
Furthermore, Heartland is celebrated for its training program, a core initiative that plays a pivotal role in enhancing the skills, knowledge, and competency of construction industry workers. The company takes great pride in promoting continual learning and development for both its professional and craft employees. As a result, Heartland dedicates substantial resources to its ongoing training program, ensuring that employees at all levels, from the CEO to field labor, have access to training tailored to their specific needs. As new techniques, materials, and approaches continue to be introduced in the ever-evolving construction industry, the company re-trains its workforce to provide the tools to adapt to these advancements and maintain its quality standards. To facilitate this ongoing training, the organization has dedicated training and mock-up areas within its facilities. Heartland views its commitment to continuous training as a valuable investment in its workforce. Recognizing that this approach keeps knowledge fresh and skills sharp, the company believes it is a reliable way to stay at the forefront of the industry.
Due to the physically demanding and challenging nature of the work performed by Heartland, the company places a primordial emphasis on the safety of both its employees and customers. Indeed, Heartland is dedicated to achieving zero accidents on its projects. To fulfill this commitment, the company ensures that all employees receive proper safety training and maintain up-to-date certifications. Additionally, all field superintendents possess first aid and CPR training along with OSHA 30-hour training certifications. Heartland also educates its employees on injury and accident prevention through detailed post-accident investigations. Lastly, to guarantee safety and adherence to strict policies and procedures, Heartland has hired a dedicated safety manager. The safety manager works full-time, overseeing the company's safety program and ensuring the workforce's compliance, awareness, and involvement in safety guidelines. As a result of all these initiatives and regulations, Heartland has been Cost Containment certified by the State of Colorado and maintains a low experience modification rating (EMR), enabling it to offer more competitive pricing to its clients.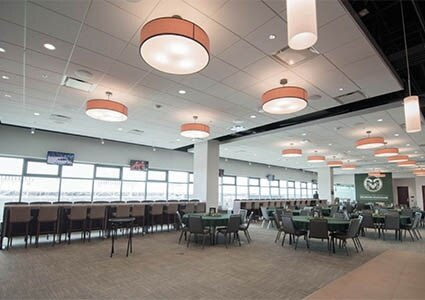 Enhancing efficiency
Following its successful expansion into Orange County, Heartland has once again broadened its presence by entering a new market. The company has officially announced its acquisition of Forrest Sound Products LLC (FSP), based in Seattle, Washington. This strategic merger enhances Heartland's capabilities by bringing on board a new team of industry professionals, further benefiting its clients across multiple markets. "We are excited to join forces with FSP and continue the legacy it has built in the Seattle market," Jason commented following the acquisition. The merger represents a significant milestone for Heartland, enabling it to expand its customer base in the northwest region of the country. This expansion enables Heartland to enhance its efficiency in serving clients on a national scale. Additionally, as a result of the acquisition, Heartland anticipates creating additional job opportunities. The company has plans to increase its hiring efforts to effectively meet the expected market expansion and growing demands.
Heartland's commitment to exceptional customer service, safety measures, and continuous training has propelled its success as the nation's preferred ceiling and specialty contractor. With recent expansion into Seattle and upcoming new job opportunities, the company has strengthened its national presence. This strategic move showcases its commitment to meeting market demands while prioritizing client satisfaction and investing in workforce development.