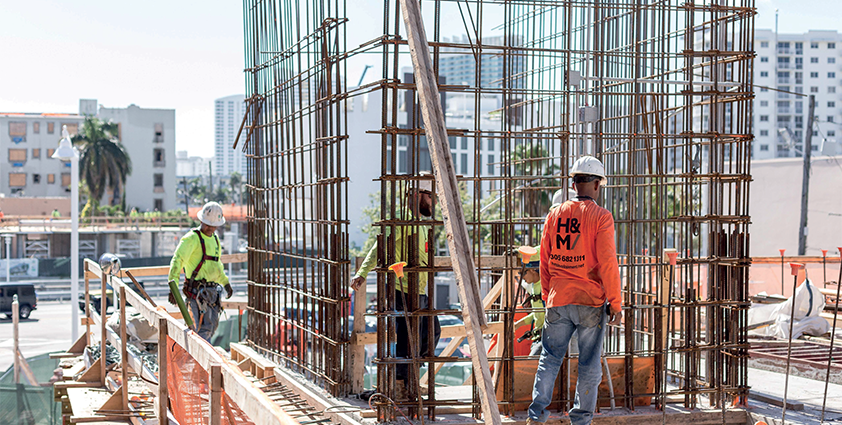 Bolstering a family vision
With a father and son at the helm, H&M Development is offering holistic construction services to a wider family of clients and customers
The mission statement underpinning US construction firm H&M Development is quite clear: develop high-quality and time-efficient projects while maintaining strong communicative relationships with a wide network of partners, customers, and vendors. Across its team of skilled civil engineers, the full-service construction and development company has more than 60 years of combined experience in everything related to commercial, retail, and industrial construction. At the center of that team is a father-son relationship built on trust, integrity, and a hardy commitment to the structural, aesthetic, and financial needs of customers.
Yet, the family roots go deeper. In the 1950s, the family patriarch, Herbert Dornbusch, founded a Colombian construction company called Dorco. To cut a prosperous history short, the venture was a success. Over 40 million-square-feet of built commercial and residential property later, it was time to bring that vision to the US. The father-son team of Harry and Joey Dornbusch rose to the challenge and thus began H&M Development. Proud of the company's familial ties, H&M Development is proud to call its clients and partners part of the wider family. In turn, the company takes its values of reliability, efficiency, and honesty incredibly seriously.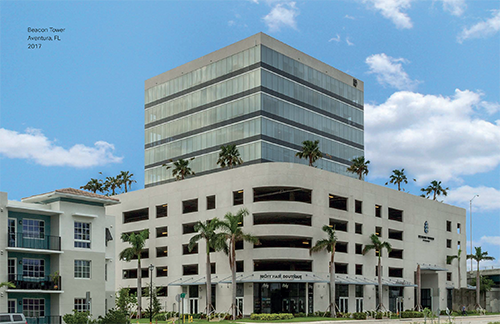 The magnitude of work carried out by H&M Development, which includes general contracting, shell (or structural) contracting, and real estate development, has earned it a strong reputation. With competitive construction budgets, consistently on-time projects, and an open-minded philosophy to change, the company has become a trusted partner for its dynamic building services.
More recently, H&M Development has been investing in and buying up commercial vacant land to develop self-storage facilities. "The model has been syndicating our projects with equity partners, who are specifically investing in these types of developments," says Harry Dornbusch, President at H&M Development. "For us, the actual location of these projects is central. The right concept must be designed for each specific location and its accompanying market. By doing our due diligence, every venture ends up with the right type of project, design, and unit mix to satisfy a precise market. We really excel in this phase of development and always match the quality of engineering required to create an optimal and efficient design."
When speaking with Harry, you quickly get a sense that he knows what he's talking about. Indeed, an active and valued member of the Florida real estate community for over a quarter of a century, he has led the construction and development of more than ten million-square-feet of property – across three countries, no less. That portfolio of work finds its origins in a comprehensive education. First earning a civil engineering degree from the Georgia Institute of Technology, Harry later studied at the University of California at Berkeley, attaining a master's degree in the same discipline. Since then, a multitude of schools, offices, pharmacies, retail stores, and restaurants have been erected in the US, Colombia, and Venezuela with his company's unique engineering imprint upon them.
More specifically, the projects include Fisher Island Day School, Total Wine Spirits, Palmetto Center, Stirling Business Center, CVS Pharmacies, Whispering Woods Center, Hallandale Plaza, West Winds of Boca, and the Beacon Tower of Aventura. By looking more closely, a greater appreciation for the size and scale of H&M Development's projects can be achieved. For the Beacon Tower of Aventura, the company website details the following: 'With this latest project, H&M Development has entered the realm of midrise office towers in a local economy where Class A office space is limited. This 12-story post-tensioned building was designed and constructed in conjunction with professionals pursuing the most cost-effective results, while maintaining the quality and elegance of its elements. We are proud to create an impact on the local area by developing its surroundings and raising the value of its communities.'
In addition to domestic projects, Harry currently runs Matelfer C.A., a leading construction supply distributor in Venezuela, which he also founded. But in the US, projects keep on coming. "We are, for instance, currently building a shopping center in Davie, Florida," Harry explains. "Accompanying that, we are also starting a multifamily retail project with more than 90 units in the nearby city of Hallandale Beach. That's not to say that everything has gone entirely smoothly. We had to interrupt some projects that were adversely affected by Covid-19, including the development of an assisted living facility which was temporarily put on hold until the situation could be better modelled. This is key to being competitive and finishing projects to set schedules. You must be flexible, keep an unbiased perspective, and evaluate situations wisely. Of course, the relationship between suppliers and subcontractors is the foundation of a good general contractor and developer – and I'm proud to say we have that."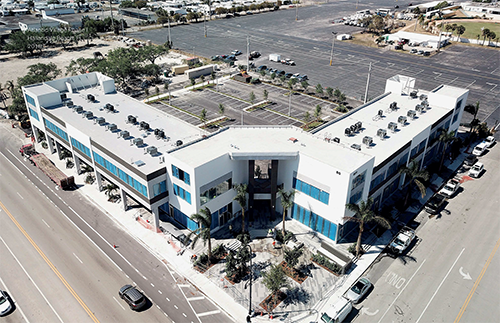 As a general contractor, H&M Development offers what it likes to describe as a holistic approach to building work. Preliminary design consultation, pre-construction services, value engineering, and a first-class result – all of this is included in the company's tried and tested commercial process. To maintain high standards, H&M Development mandates continual training and education for its staff. "Our company is really about the people and teams that work within it," says Harry. "The concept and culture of teamwork is the basis for our success. As a result of training and continuous growth in terms of subject specific knowledge, H&M Development completes all projects according to current building codes and Occupational Safety and Health Administration (OSHA) regulations."
This dedication to staff development is part of the business' wider acknowledgement of the contribution that its employees make to its success. Harry highlights two members of staff who have played particularly pivotal roles: "Our General Manager, Simona Muresan, has been with us for nine years and she has been crucial in the development of H&M as a group," he says. "She is extremely important to the business and has touched on every area, but especially management and administration."
An expert in domestic and foreign accounting, auditing, and customer coordination, Simona graduated at the top of her class with a Master's in Finances and Financial Strategies of Companies from the West University of Timisoara, in Romania. She is proficient in five languages — Romanian, English, French, Spanish and Italian — and was a silver medallist at both the 1997 and 2003 Romanian National Chess Tournaments. Her previous eight years' experience in international economics and management have proved incredibly valuable to H&M Development.
Harry also highlights the efforts of Elaine Balta, who is in charge of book keeping and other administrative tasks, and who he describes as 'playing an important role' in the place H&M Development holds in the market.
The hard work and efforts of Simona, Elaine and the entire team at H&M Development is what enables the business to work competitively and pride itself on meeting the scheduling and budgeting requirements for every project. That's particularly important for longer term projects like shell contracting services. 'As shell contractors, we strive to provide the highest quality tilt-up, concrete, masonry, and carpentry services,' the company website states. 'Through open communication and close business relationships with suppliers, H&M Development delivers high-quality components that fit the needs and budget of our clients.'
When reminded of the plethora of shell construction services carried out by H&M Development, including demolition, masonry, cast-in-place concrete, flooring, carpentry, flatwork, and pre-cast, pre-stressed and post-tensioned concrete construction, the task of coming in on time and budget becomes ever more impressive. It is because of this wide range of services, as well as the company's knowledge and skill, that H&M Development can build solid foundations and fortified relationships with all its customers. The team behind the impressive structures, currently standing tall in the south-east region of the US, remain incredibly proud of this fact.
Looking towards the immediate future, H&M Development is happy to keep doing what it quite evidently does best. "Our financial and equity requirements have been evolving and improving in a very efficient and successful fashion," says Harry, highlighting the promising future of the company which he so proudly leads. "These next five years will be a time of further growth, especially in terms of self-storage construction and within the multifamily sector. Our continued success allows us to expand, optimize, and consolidate. That way, we can keep on doing what we are doing now for years to come – all at the standard which has come to be expected of us."
H&M Development
www.hmdevelopment.net
https://hm.builders/
Services: Construction and building services