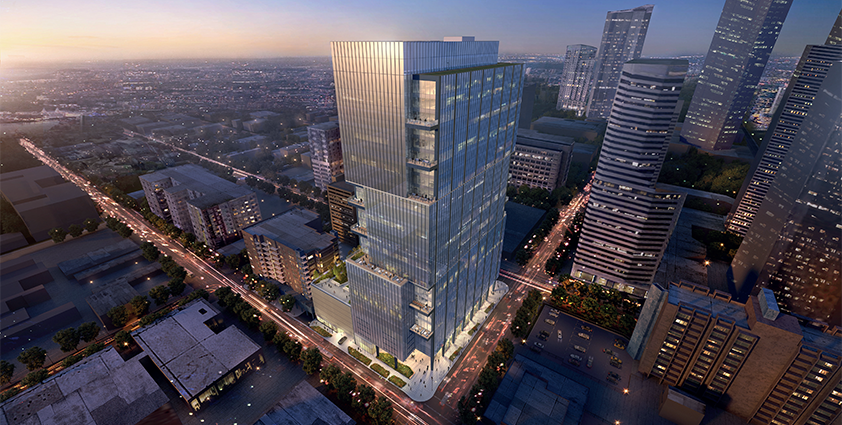 Building a legacy
Since 1937, Hensel Phelps has explored new markets and partnerships, invested in hard-working individuals, and grown into a world-class builder
Based in Colorado, Hensel Phelps is renowned for its reliable, dedicated and comprehensive service. The company has 85 years' worth of experience in the construction industry, and uses its unparalleled depth of knowledge to service communities, and forge new opportunities, across northern America. Continuing its long legacy, through incredible landmarks and the integrity of its ever-growing team, Hensel Phelps looks forward to major projects, and continued expansion, in 2022.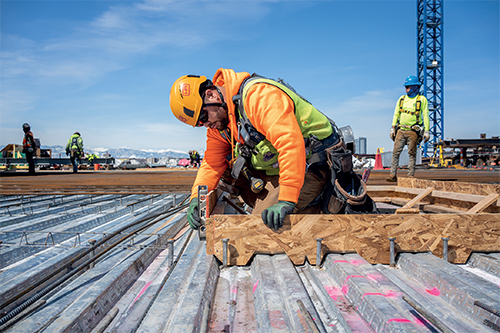 Since last being featured in Construction Today, Hensel Phelps has reached new heights and achieved some major milestones. As Derek Hoffine, Vice President and District Manager for Hensel Phelps' Plains District, discusses: "Over the last five years the company has experienced major growth, especially in terms of the size of our team. We currently have about 430 people in the district, which is a considerable step up.
"In addition, I have taken over as Vice President and District Manager in the Plains District. We're so proud of how far Hensel Phelps has come; we were turning over about $3.5 billion in 2017, and that's now up to about $6 billion.
"A big focal point for the company now is our Diversity, Equality, Inclusion and Community (DEIc) initiative, which gives employees the opportunity to really speak their mind, and establish stronger connections throughout the business. It has also helped us foster a stronger sense of diversity, which is of course important to everyone.
"Finally, we have been building our ongoing working relationship with Denver International Airport. The company has completed phase one of the Great Hall on that site, and we are going to continue working there on a number of other projects for the next six years."
Today, the company's footprint extends from its corporate base in Greeley, Colorado, down to Denver, with its district office in Thornton, Colorado. Much of its work is in the Denver Metro area, and the Front Range, with clients in Utah, Idaho, Montana and Wyoming as well. "Our focus for this region is predominantly in the downtown Denver and Front Range area. My predecessor, Allan, was a relevant figure in those areas and the business has become quite prominent there over the past five years, thanks to his influence. We are a local business, and it's important that we operate near where our folks live, so that we can build a community presence," Derek affirms.
"Denver is currently an expanding city, with lots of potential for growth. There are a lot of people moving here from all over the country, and with that we have been seeing an uptick in construction activity, especially in the federal and private sectors. The company has been doing very well serving these industries, despite the challenges brought on by Covid-19.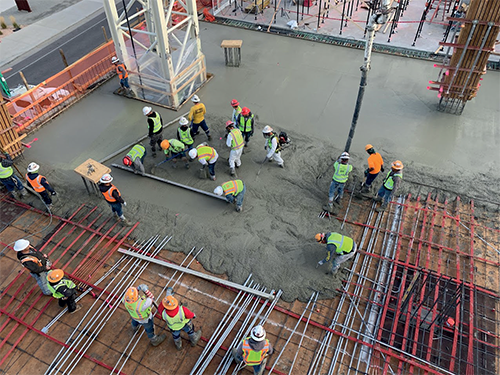 "It was a very challenging time for all of us during the pandemic, but it definitely made the company stronger. We honed our communication skills, so that we could really listen to clients and understand their needs, and we also became more focused on transparency. When you're operating under uncertain conditions, it's important to keep everyone updated when things change. Having that transparency, and building that trust with new clients, has made us a lot stronger in the region today," he elaborates.
The effects of the pandemic were well managed by Hensel Phelps, as the company was quick to respond and learn in the face of adversity. "In my experience the construction industry is quite resilient. Despite the social and financial difficulties that Covid-19 caused, Hensel Phelps managed to pick things up and keep going fairly quickly. We were still working when a lot of people were not.
"The pandemic also had an effect on the way we worked. It made us really pay attention to hygiene in the workplace, which is something we continue to do. It became clear that keeping our shared tools and workplace clean actually helped maintain a happier and healthier workforce.
"We have also become more conscious of people's mental health since the pandemic; there is a devastatingly high rate of suicide in the construction industry, and that is something Hensel Phelps, and a lot of our competitors, are looking to change for good.
"We now take a very active approach to mental health in the workplace. Construction can be stressful, it's very physically demanding and can involve a lot of hard work. To make sure our employees are thriving, we have implemented awareness, training and education programs that are designed to get people talking and looking out for one another," Derek asserts.
Having continued to thrive despite the challenges of the past few years, Hensel Phelps now looks forward to an exciting future, as Derek reveals: "We broke ground on the 1900 Lawrence office building project last month [at time of writing]. It's a major development and build, worth around $400 million, so we are really excited to get started on that. We also have three active sites in downtown Denver, which we are very proud of, as we get to be a part of growing and developing the community there.
"Throughout the rest of 2022, we will continue to grow and diversify our market sectors even further. We plan on expanding our presence in the Rocky Mountain region, because there's tons of opportunity there. With our history, and what we've been able to do in Denver, we already have a strong reputation in other parts of Colorado, so I'm confident that the company will be able to grow organically into Rocky Mountain and beyond," he concludes.
Hensel Phelps
www.henselphelps.com
Services: General construction