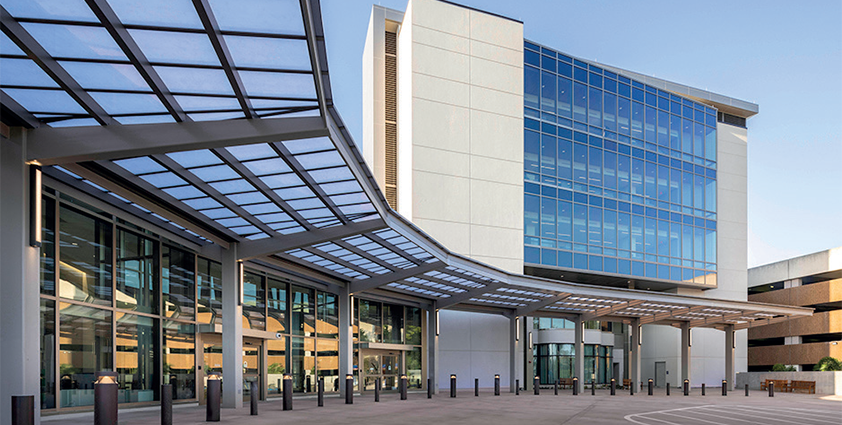 The tower project is part of a multi-year expansion, renovation, and relocation of hospital services. The hospital is now licensed for 448 beds.
The tower features calming art and warm décor placed in spacious rooms to help make patients feel at home. In addition, the project includes expansion, renovation and relocation of hospital services including: non-invasive cardiology, pre-admission testing for surgical patients, three additional surgical suites, inpatient dialysis, new electrical plant, new classrooms, expanded loading dock, and cafeteria and kitchen (moved from the ground floor up to the first floor for easier access by visitors).
St. Anthony's will relocate patient units and services into the new building on a rotating schedule in the upcoming weeks, then renovations will begin in those vacated spaces. More construction is planned near the hospital's emergency center during the remainder of the year.