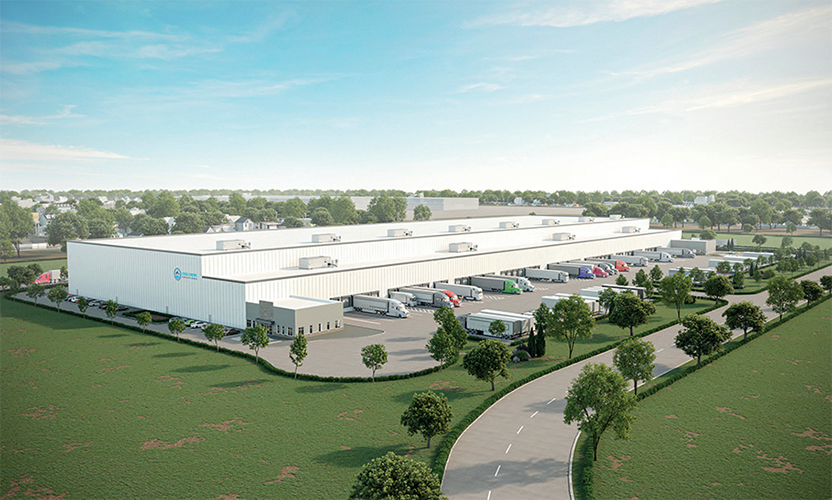 The cold storage facility will be one of the largest state-of-the-art facilities in San Antonio and surrounding areas, and it includes 294,500 sq. ft. of fully convertible temperature-controlled space with temperatures ranging from -20°F to 55°F, as well as 6000 sq. ft. of office space. It will provide storage for 45,000 pallets of frozen or refrigerated products upon completion and will allow for single or multi-tenant use. Additional features include 48 dock positions, two drive-in ramps, and 48' clear height.
This is the second cold storage project for CCS in the state of Texas. CCS' first Texas project, a 374,560 sq. ft. cold storage facility in Denton, TX, is scheduled to be completed in August 2022.
CCS has partnered with ARCO National Construction, a nationwide leader in the construction of warehouse and distribution space, for its design, build, and construction needs, and partnered with Stream Realty Partners for the leasing of the new facility.