Get to know NV2A, one of Florida's fastest growing construction firms, and its work on Gulliver Prep
The number one choice
We last sat down with NV2A, one of the top builders and developers in South Florida, in 2018. It goes without saying that much has changed since then – in both the construction industry and the world. At the top of the list for catalysts of said change is, as expected, the pandemic. While many companies faltered or, at best, attempted to grapple with the wave of uncertainty that swept across the US, some kept on moving – some, like NV2A, used the opportunity to stand out from the competition.
As Gilberto Neves, President & CEO at NV2A, tells us: "The company has grown in volume, bench strength, and, most importantly, client relationships. We have continued to attract exceptional talent and deliver incredible projects. In addition, we have expanded our footprint with new clients, such as Gulliver Prep and NoMi Gardens Residences. We also acquired a large project in the Bahamas for a major Miami client and, more recently, the new Concourse A and Airport Terminal for Monroe County in Key West.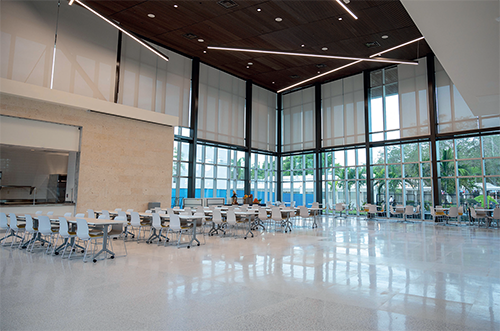 "We trust our people, perhaps more than our competition, and that is one of the primary reasons for our continued success," he goes on. "Our culture is one of inclusivity; site managers clearly understand this and they know that, besides building the project, they must create a successful end result for the client. It is incredibly important to us. Furthermore, we cannot exist without our suppliers; they ensure we remain competitive and perform to a high standard. Good internal and external relationships are paramount for a sustainable business."
The wheels are in motion, it seems, and the company is moving in one direction: forward. Delivering world-class construction management services with the personal touch to keep clients happy and engaged in their dream builds, NV2A seeks to capitalize on a wealth of collective experience and endeavors to explore a rich trajectory guided by commercial success and exceptional service.
Since 2017, the company has worked with a network of private and public clients in transportation, commercial, healthcare, education, and hospitality markets. Talking us through the kinds of services that the team at NV2A has come to be revered for is Project Director Jorge Mendoza.
"We rarely self-perform work, so it is all about construction management services with us," he explains. "It is about managing large projects for our clients with a unique personability and approach to fostering successful commercial relationships. Indeed, we do not go after projects so much as we do go after individual clients. Everything we do comes down to one question: Is the client going to happy with the end result? A job that can be built with the right people, the right cost, and to the right schedule is a job done well. Fortunately, with each and every project, we bring these three core tenets together."
Project success
One recent project managed by NV2A that serves as a prime example of the cohesion Jorge has alluded to is that of Gulliver Prep, a popular co-educational private school in Miami, Florida. He estimates the project to be around $35 million in scale, and points out some unique features: around 15 percent of energy used will come from a solar canopy that has been built for the school, and new state-of-the-art facilities (for instance, a gymnasium, well-equipped classrooms and science laboratories, as well as a botanical garden) aim to create an inspiring pedagogical environment for children.
"This project is a very special one for us,"says Gilberto. "I believe we distinguished ourselves from other firms due to the strong level of dedication across the management team. By deeply understanding all operational aspects of the school, we could build around an active campus without disruption to the students and their faculty. That strategy worked well, and we are about to open the school on-time and on-budget."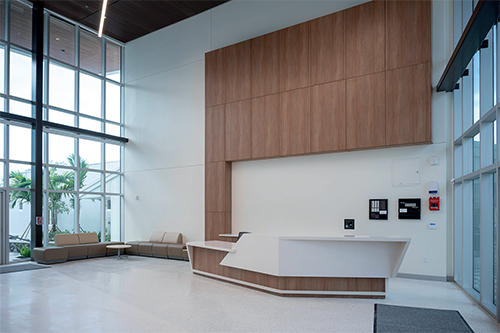 The project was awarded to NV2A in the middle of the pandemic; however, as mentioned previously, that did not hamper the company in pursuing its deeply entrenched goals for success. Material shortages and a nascent uncertainty threatened the build. Yet, as Gary Tarbe, Director of Construction Management at Gulliver Prep, informs us, it did not stop NV2A.
"It quickly became clear that NV2A's experience and management team were well aware of the intricacies of the project, as well as the necessary level of concern for our faculty, staff, students, and general operations," he reveals. "Fundamentally, the company was determined to be our best partner at the end of this process, and we are getting close. NV2A has proved to be successful in a competitive environment, and the cooperation, comradery, and efficiency of the teams involved were crucial in our final decision to continue working with the firm in the future."
Organic growth
Indeed, the school has just selected NV2A to be the management team that will lead its next project, utilizing the same people and the same approach to garner the same successful results. With leading technologies like Building Information Modelling (BIM) software and Procore at its disposal, NV2A ensures not only consistency in methodology but also the resulting quality from tried-and-tested processes.
For this reason, among many others, Jorge anticipates a strong commercial end to 2022. "Looking further ahead, we intend to keep growing organically," he notes. "In doing so, we will put ourselves in a better position to secure an even greater number of construction projects with clients. As a company, we are already growing tremendously well, and we know that developing our own people will ensure that continues."
"Ultimately, we want to become the number one choice for our clients, but also for our employees and subcontractors," concludes Gilberto. "I want to end by expressing my deep gratitude to our teams, clients, and subcontractors. These partnerships mean more than the dollars and give real purpose to what we do. The profits are an automatic consequence of the hard work and persistency they bring to work every day."
www.nv2agroup.com